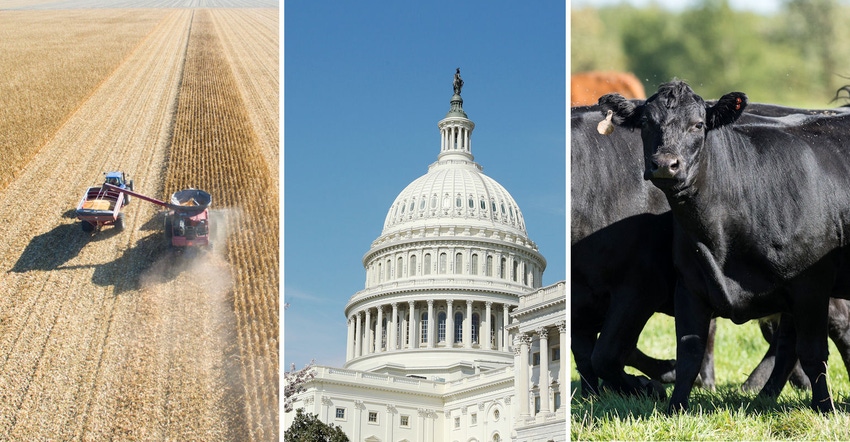 NolanBerg11/flySnow/SteveOehlenschlager/ThinkstockPhotos
Missed some agriculture news this week? Here's seven stories to catch you up.
1. The House Judiciary Committee cleared an agricultural labor package on Wednesday night. The legislation expands the H-2A foreign guestworker program and provides a path to legalization for farm workers. – Politico
2. The World Trade Organization's highest dispute-resolution body will cease to function on Dec. 10 after the Trump administration blocked reappointments to its panel. Without a working appeals system, international trade disputes may never see resolution and could quickly evolve into tit-for-tat tariff wars that spiral out of control. – South China Morning Post
3. Australian scientists say it could be another five years before a vaccine is developed to protect pigs from African swine fever. It is estimated that a quarter of the world's pig population has died this year, following the outbreak of the virus in China. – VOANews.com
4. Half of the Trump administration's latest trade aid package went to just a tenth of recipients in the program. The top 1% of beneficiaries received 13% of the money distributed in the first round of payments under this year's Market Facilitation Program. – Farm Futures
5. Former Monsanto researcher Haitao Xiang was arrested after U.S. prosecutors accused him of stealing software the company had developed to help farmers optimize crop output and taking the technology to a new job in China. – Farm Futures
6. Nearly a quarter of the 2019 corn crop remains to be harvested, according to USDA's latest crop progress report out Monday afternoon. North Dakota, Michigan and Wisconsin have more than half of their corn crop yet to harvest. – Farm Futures
7. A trade group representing pesticide firms urged Thailand's Prime Minister Prayuth Chan-Ocha to delay a ban on three chemicals because of the potential to disrupt the nation's agricultural sector. – Bloomberg
And your bonus.
A grant is funding research into examining how planting cover crops on farm fields affects plant disease, pests and weeds. The experiments will be replicated in 15 states from Florida to Iowa. – Wallaces Farmer
Subscribe to receive top agriculture news
Be informed daily with these free e-newsletters
You May Also Like
---