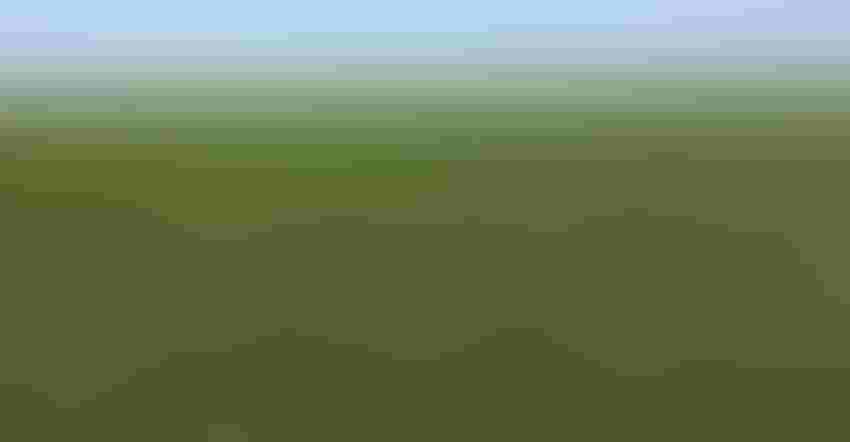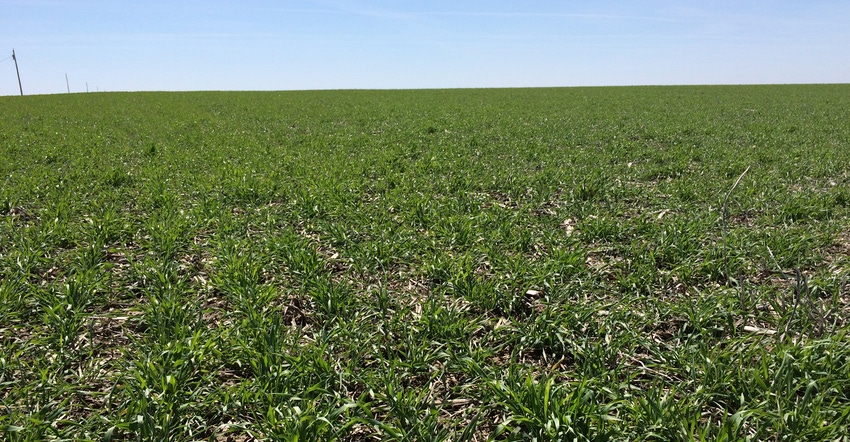 COVER CROP QUESTIONS: Iowa will be part of a 15-state study examining how cover crops affect disease, insects and weeds in corn and soybeans that follow.
A multistate experiment that recently received a major grant will examine how planting cover crops on farm fields affects plant disease, pests and weeds.
Alison Robertson, Iowa State University Extension plant pathologist, will lead a portion of the experiments, which are part of a larger project recently awarded a $10 million USDA grant. The overall project includes about 100 scientists at 35 institutions and will seek to develop new tools to improve sustainability, profitability and efficiency by enhancing the effectiveness of cover crop-conservation tillage systems for corn, soybeans and cotton.
Robertson will lead experiments to be replicated in 15 states from Florida to Iowa to gauge how the termination of rye cover crops affects the susceptibility of corn and soybeans to disease, insects and weeds.
Her previous research suggested planting corn too quickly after terminating a cover crop can increase risk the corn seedlings will contract disease. Her studies indicated waiting two weeks after terminating rye to plant corn reduces the likelihood of disease, but those findings were tested only in a single environment.
Timing of termination
The newly funded research station experiments will test the timing of rye termination in a wide range of temperatures and soil types. "It's exciting because we found these results in Iowa, but don't know what's happening in the rest of the country," she says. "Do farmers need to worry about this in Florida, Texas, Kentucky or Ohio? We're going to answer that question."
Farmers grow cover crops such as legumes and grasses on fields to protect soil and water quality, but cover crops typically aren't harvested for cash income. The studies led by Robertson will include plots in which a rye cover crop is terminated at various times before planting, as well as after corn that has already been planted.
Results will be of interest to farmers who have experienced delays in planting due to weather. In those cases, farmers may choose to use the limited time they have to get in their fields to plant their crops and wait until later to terminate the cover crop. 
The overall project seeks to develop a suite of tools — including online and cloud-based platforms, on-farm monitoring systems, decision-support apps and data management techniques — to help farmers make more informed management decisions tailored to specific conditions. Results from the experiments will optimize these tools. 
The effort, led by Chris Reberg-Horton of North Carolina State University and Steven Mirsky of USDA's Ag Research Service, taps a wide range of disciplines, including crop management, systems modeling and social sciences.
Covers don't necessarily increase carbon storage 
The ability of cover crops to stimulate microbes deep in the soil leads to significant gains in water quality but does not necessarily increase the capacity of soil to store carbon, according to a new study by Iowa State University researchers. The study analyzed soil samples that had undergone a wide range of long-term treatments. Steven Hall, a professor of ecology and biology, says the research delves deep below the surface to explore how cover crops and perennial prairie plants affect soil microbial activity.
The study has found winter rye, commonly used as a cover crop, provides a source of carbon that stimulates microbes as much as 3 feet under the surface of the soil. That stimulation increases the microbes' demand for nutrients. The process of consuming soil nutrients keeps the nutrients from running into waterways, an important environmental benefit. 
However, the microbes may digest much of the carbon provided by the cover crop, converting it into carbon dioxide, which is released to the atmosphere. This means the cover crop carbon is not necessarily stored, or sequestered, where it could help offset climate change.
Environmental tradeoff
The findings may surprise some people who assume having more plants in soil means increased carbon storage, Hall says. "Cover crops and perennials provide key benefits for water quality, but I wouldn't hang my hat on rapid carbon sequestration benefits. We've found a tradeoff. Greater plant growth doesn't necessarily mean gains in carbon sequestration if microbial activity also increases." 
The study analyzed 96 soil core samples taken from a 10-year field study. Some of the fields were continuous corn planting, some had corn-soybean rotation, some had cover crops following continuous corn, and some had reconstructed prairies. The core samples allowed researchers to figure out how deeply cover crops and perennial plants intensify microbial activity, and to see what carbon sources microbes were digesting.  
"Despite their notable environmental benefits, neither unfertilized perennials nor cover crops necessarily promote rapid soil carbon sequestration relative to conventional annual bioenergy systems because of concurrent increases in decomposition," the study reports. To find out more, visit the Wiley Online Library.
Source: ISU, which is solely responsible for the information provided and is wholly owned by the source. Informa Business Media and all its subsidiaries are not responsible for any of the content contained in this information asset.
Subscribe to receive top agriculture news
Be informed daily with these free e-newsletters
You May Also Like
---