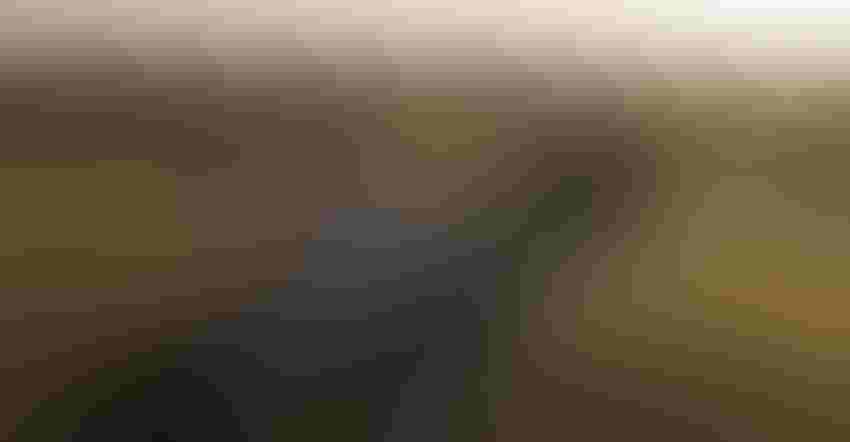 In Carroll County, Tennessee, Renfroe Farms - a family business with David, Don, Kevin Renfroe and Kim Renfroe-Johnson - utilizes conservation practices developed with NRCS to balance land stewardship and production.
USDA
Since its inception in the 2014 Farm Bill and built upon in the 2018 Farm Bill, the Regional Conservation Partnership Program offers a bigger bang for the government's buck in bringing together private partners with the Natural Resources Conservation Service to address key conservation needs. USDA is now seeking proposals to fund up to $75 million in new, unique projects under RCPP's Alternative Funding Arrangements that take innovative and non-traditional approaches to conservation solutions at the local, regional and landscape scales.
NRCS will fund up to 15 projects this year through AFA, where partners have more flexibility in working directly with agricultural producers to support the development of new conservation structures and approaches that would not otherwise be effectively implemented through the classic RCPP.
Under the traditional RCPP program, NRCS works with partners to identify landowners whom NRCS can provide technical and financial assistance directly to help install conservation practices on their operation, explains Jimmy Bramblett, NRCS deputy chief.
"Under the alternative funding arrangement, more of the funding actually goes directly to the partners themselves. And they in turn work with individual landowners to try to identify the resource issues and concerns on their own farming, ranching and woodland operations, and then identify what type of conservation practices are necessary to help address and remediate those resource issues and concerns," Bramblett says.
In making selections, NRCS will prioritize projects related to climate smart agriculture and forestry.  These include projects related to carbon markets and new technologies. Bramblett explains President Joe Biden recently signed an executive order on climate change and has given a lot of encouragement and direction to federal agencies to work with farmers and ranchers and individuals out there across the landscape to be a big part of helping address that issue.
Meanwhile, NRCS also strongly encourages proposals from RCPP projects that address the conservation needs of urban farmers in metropolitan areas, supporting access to healthy fresh food in historically underserved populated communities.
Project types that may be suited to AFAs, as highlighted by the 2018 Farm Bill statute, include those that use innovative approaches to leverage the federal investment in conservation; deploy a pay-for-performance conservation approach; and projects that seek large-scale infrastructure investment that generate conservation benefits for agricultural producers and nonindustrial private forest owners.
"There's a recognition that farmers are really, really good environmental stewards out there," Bramblett says. "This is an opportunity to help further illustrate the work that they do in concert with the federal government in such a fashion that it helps us address some of the climate change considerations across the landscape."
Local expertise
NRCS partners with a wide range of individuals, organizations and entities that can help deliver the regional conservation program whether a state, county or local government unit, a soil water conservation district or a non-governmental organization.
Under RCPP, NRCS currently has over 2,000 partners working with them in a variety of projects and almost 400 projects out there across the country in partnering with individual landowners.
"Private landowners make up about 70% of land ownership across this country and the millions of decisions that they are making every day, have a tremendous impact on natural resources, not only for their operations, but for all of us as Americans," explains Bramblett.
Bramblett adds the local input with private landowners helps offer the best solutions for local needs. "When local people really identify what their issues are, their chances for success are much higher because they buy into the priorities, they buy into the solutions. And this is a program that gives us an opportunity to really work in collaboration with them to be able to help meet their needs across the landscape."
Public-private partnerships
Since the 2014 Farm Bill, NRCS has directed 397 projects through RCCP representing almost $1 billion of NRCS financial assistance, not counting the technical assistance also offered. RCCP partners have brought in more than $2 billion worth of matching funds.
The initial goal of RCCP was to provide a one-to-one match, and Bramblett says those initial partners "far exceeded" those expectation.
The 2018 Farm Bill included a provision for renewal of high-quality projects. He says these partners are doing an outstanding job of offering a sense of innovation into a way that NRCS can update its conservation practices standards and specifications and complement the work NRCS does with technical assistance to producers.
"It just gives us an opportunity to use these partners in a fashion that complements all the technical assistance expertise in the Natural Resources Conservation Service in such a way that it can be much more efficient, much more localized and based off of issues that are identified by those organizations themselves."
Contact your NRCS office today
NRCS is accepting AFA project proposals now through May 28. Proposals must be submitted through the RCPP portal at https://nrcs-sites.secure.force.com/. Information about this request for proposals is available on grants.gov.
Farmers, ranchers and private forest landowners can apply for RCPP projects through project partners.
Bramblett says there's a variety of other funding mechanisms that come from NRCS. Many of those are at the state level of the agency that has over $3 billion of financial assistance to offer to private landowners. These include the Conservation Innovation Grant Program, the Environmental Quality Incentives Program and Conservation Stewardship Program.
"It's a fascinating series of programs that all complement each other," says Bramblett of those for individual landowners to set up such as EQIP and CSP and others to collaborate with partners through RCCP to work with their neighbors to address common needs.
"Check your state NRCS websites to see what kind of opportunities might be available to them," Bramblett advises farmers.
Subscribe to receive top agriculture news
Be informed daily with these free e-newsletters
You May Also Like
---