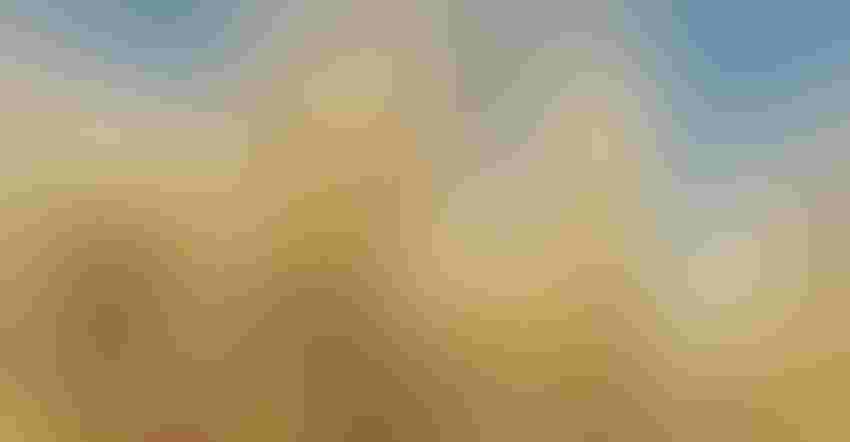 FUTURE BARLEY: Winter barley might do well in the changing climate of the Northern Plains.
Winter barley might be a crop you will be growing in the future.
The University of Minnesota has been conducting trials with winter barley for the past five years. Researchers say it's a good fit for the changing climate in the Dakotas and Minnesota. Winters are trending to be milder and wetter than in the past, and summers are getting more humid and warmer at night than in the past. The summer trend, which increases the incidence of scab, has already driven malt barley production to the drier west. Winter barley could be planted in September and harvested in June or July, about two weeks earlier than winter wheat.
U of M researchers have been experimenting with these three winter barley varieties:
• Charles, a USDA-ARS variety developed in Idaho and released in 2005. It's a two-row winter malt type. It has low to medium winter hardiness.
• Maja, an Oregon Experiment Station variety released in 2006. It is a six-row malt/feed type variety. It has low to medium winter hardiness.
• McGregor, a Seedway variety released in 1995 It is a six-row winter feed type that has medium to high winter hardiness.
They have found that the barley varieties have pretty good winter hardiness in southern and central Minnesota, but poor winter hardiness in northwestern Minnesota.  Stands were adequate only in one out of four years in Crookston, Minn., and one out three years in Moorhead, Minn. The barley came through the winter pretty well in St. Paul, Minn., four out of five years; in Lamberton, Minn., two out of three years; and in Rosemount, Minn., in one of one years.
Snow cover is thought to be critical for winter barley survival. Snow can insulate the plants and protect them from the killing temperatures. As with winter wheat, a stubble that's 4 inches tall is considered to be an effective snow trap. The wind won't blow away all the snow in fields with standing stubble like it will in fields that are tilled or have residue that is chopped and lying flat on the soil surface.
The best planting windows for winter barley over the past five years in Minnesota have been generally been Sept 1 to Sept. 7 in the Red River Valley and Sept 11 to Sept. 25 or Sept. 27 elsewhere in the state.
It might be possible to double crop winter barley with a short-season soybean.  Soybeans could be planted in June or July after winter barley is harvested. Winter barley could be planted again after the soybeans are harvested. Double cropping would protect the soil from erosion and feed soil organisms year-round.
North Dakota State University isn't currently conducting winter barley trials. Joel Ransom, NDSU Extension agronomist, says they tested it in a plot once but only had one plant survive.
South Dakota State University isn't doing any trials now, but may include winter barley in future work, according to Sara Bauder, SDSU Extension agronomy field specialist.
Subscribe to receive top agriculture news
Be informed daily with these free e-newsletters
You May Also Like
---