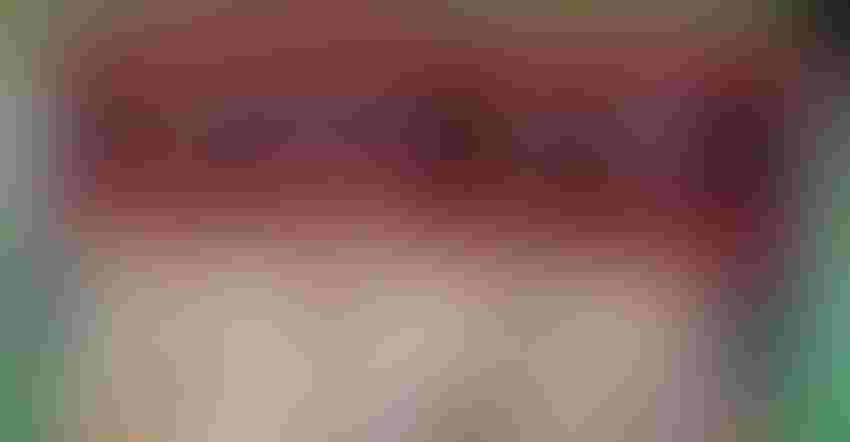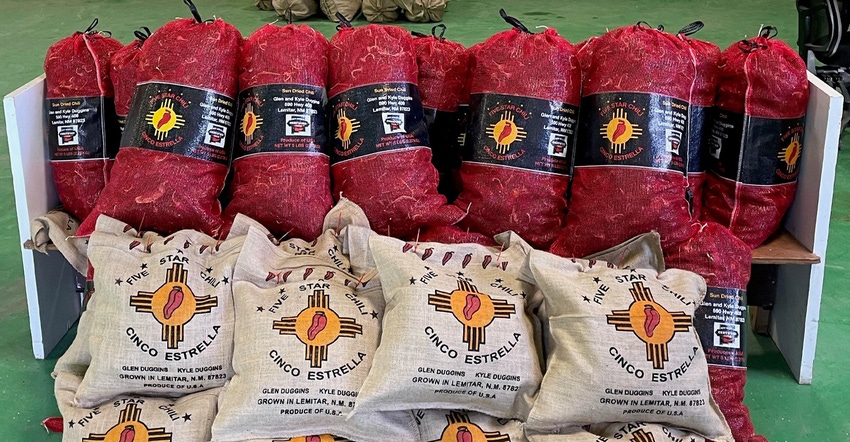 New Mexico is known for flavorful green chiles.
Glen Duggins
New Mexico's chile farmers cope with weather, pests and any natural calamity that might threaten their crop as a matter of routine.
"We can deal with drought, too much water, and pests," says Socorro County farmer Glen Duggins. "We are used to that. We can manage around that. What we can't manage around are man-made disasters."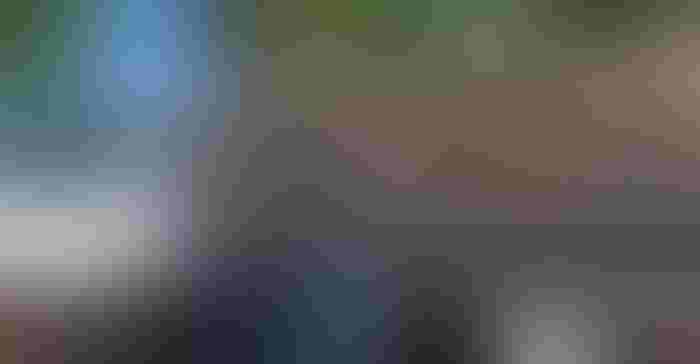 Duggins, president of the New Mexico Chile Association, produces mostly green chile in rotation with corn and alfalfa near Lemitar, 65 miles south of Albuquerque.
He cites labor and water as the biggest production challenges for New Mexico's chile industry. "Ask any chile farmer in the state and he will say labor is the biggest challenge," Duggins says. "Chile requires a lot of labor."
He, and most of New Mexico's chile producers, grow green chile for the fresh market or processors. Unlike red chile, which stays in the field longer, colors, and can be machine-harvested, green chile is hand-picked.
See, New Mexico chile needs spring rain
"We don't have a machine to harvest green chile for the fresh market," Duggins says, "and it's not all ready at the same time."
Labor costs
Labor costs are high, likely rising to $12 per hour in 2023, according to New Mexico Chile Association Executive Director Joram Robbs.
Producers just across the border in Mexico can produce chile with cheaper labor and fewer regulations, Duggins says. That's the main reason New Mexico's chile acreage has declined from more than 30,000 acres in the 1990s to 8,000 to 9,000 acres today. Mexico has expanded chile production from 5,000 acres to 80,000.
"A lot of that Mexican chile comes across the border and some is labeled and sold as New Mexico chile," Duggins says.
Sensible regulations
He says he's not opposed to sensible regulations. "We need to assure consumers have safe, healthy food, but we need to be able to produce it economically. A lot of mom-and-pop operations have gone out of business because of regulations."
He adds that water restrictions also hamper productivity. "The people who produce food should be the last to have water cut off," he said. "The empty grocery shelves that appeared when COVID hit should be a reminder of how fast supplies can be depleted."
See photo gallery, New Mexico's green chile production
He says a lot of entities in New Mexico compete for water. Municipalities, businesses, residents, and industry all need water. Endangered species regulations and other restrictions also hamper farmers' access to water.
He says thinning forest growth along river banks would conserve water. "The landscape would be prettier, and it would save water. Today, the farmer is at the end of the line to get water and we end up with nothing but a dry ditch."
Duggins says obtaining a well permit is almost impossible. "If you don't have a permit from 1907 or the 1950s legislation, you can't drill a well."
Lack of understanding
Duggins says the people who pass and enforce regulations do not understand the complexity of agriculture. "It's hard to deal with the irrigation board," he explains. "We do not have one farmer on that board, not one. And they make policy and regulations that affect us. Many have a simplistic idea of what farming is. Today, it's big business and big technology.
"I've been farming for 36 years and when I started, if we needed water, we got it. Things have changed a lot. Now, we're taking a back seat.
"Those who claim we are contributing to the decline of the environment don't know what they are talking about," he says. "We're helping the environment. Migratory birds, for instance, need the flooded fields."
Efficient irrigation
He's doing what he can to conserve water on his land. "We flood irrigate, so we laser-level the fields to manage water more efficiently. We've spent a lot of money to improve irrigation efficiency."
Managing moisture is critical to producing quality chile, he says. "Chile is sensitive to too much water and disease pressure. We plant it on top of the furrows and irrigate down the rows."
He's also transplanting much of the chile crop this spring instead of direct seeding. That saves water and labor. "We will save two irrigations by transplanting," Duggins says. "We also save labor compared to seeding because we put the plants where we want them and don't have to thin by hand."
He follows a long rotation plan with alfalfa and corn, one year in and eight years out of chile to limit disease pressure.
Helpful legislation
Duggins says The New Mexico Chile Association, a private association of New Mexico Certified Chile producers, helps protect the integrity of New Mexico chile.
"We at the NMCC are the real deal," he says. "The farmers who grow in New Mexico are able to sell chili under the NMCC label, guaranteeing to the consumer that the chile they are buying, is, in fact, New Mexican grown. New Mexico chile must be inspected and certified to carry the label," he says.
The New Mexico legislature passed The New Mexico Chile Advertising Act (NM Chile Act) in 2011 (amended in 2012) that requires the registration of anyone who sells chile pepper as New Mexico chile. The amendment adds requirements to include chile "called by the name of any city, town, county, village, pueblo, mountain, river or other geographic feature or features located in New Mexico."
Duggins says state legislation, however well-intended, does not go far enough.
Chile producers need protection from mis-labeled imports that come into the state with no guarantee of product quality.
But it's the regulations that either disregard or fail to appreciate the role agriculture plays in the state that frustrates Duggins.
"At the end of the day, if they would just get out of the farmer's way and let us take care of our business, we would be okay," he says.
Subscribe to receive top agriculture news
Be informed daily with these free e-newsletters
You May Also Like
---