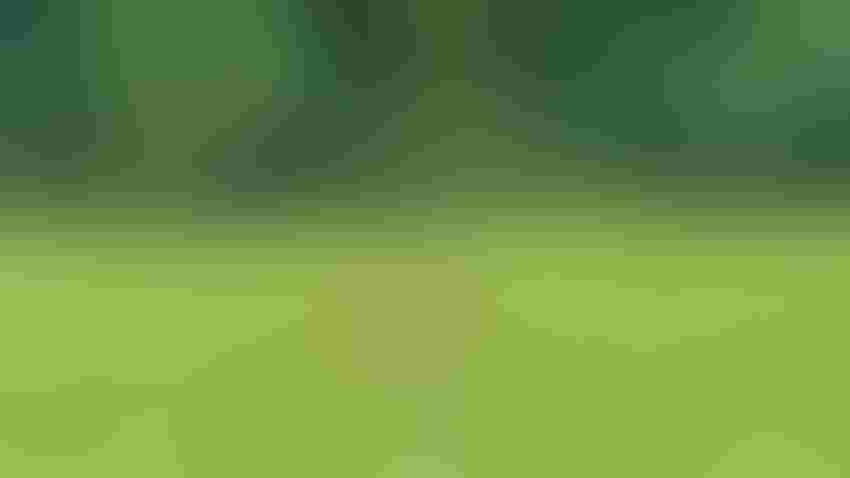 EASING ACCESS: Hunter access continues to be a challenge no matter the state. One tactic is more flexibility with deer hunting permits.
Chimperil59/Getty Images
Deer management happens at the state level with the rules and regulations for each county, but the outcome is up to hunters and landowners, according to Michael Tonkovich, deer program administrator at Ohio Department of Natural Resources.
In the Midwest, the average deer taken by a successful hunter is 1.3. "It doesn't matter if it's Ohio, Michigan or any other state," Tonkovich says. "Roughly 80% of successful hunters will take a single deer, and the numbers drop off significantly after that. We need to get that number up. And if we want to make an impact, get it to two or three deer. That's when you really start to change the herd."
Part of the problem may be history, when unregulated deer in the early 1900s were harvested, including commercially, to the point of almost extinction. It took regulation and decades of time for the herd to repopulate. Many hunters may remember when it was illegal, or only through a lottery, to shoot a doe.
Today, many hunters are not hunting for meat, but rather for sport and the antlers. The exception was in 2020. The pandemic prompted more hunters to the woods for both recreation and food, as traditional protein markets became unsteady. That boom has since reverted to the previous trend.
Michigan has a program called R3 for recruitment, retention and reactivation of hunters. The problem has been scalability of those programs to offset those people no longer hunting, according to Chad Stewart, deer, elk and moose management specialist for the Michigan Department of Natural Resources (MDNR).
"There are two times a year when hunters are really excited about harvesting deer — at the start of the season and when it's about the end." — Michael Tonkovich
In recent years, a lot of attention has been placed on hunting by youth. "The problem is they still need mentors, and once they hit about 18 or so, there seems to be a natural lapse in participation," Stewart says. "And there's a bit of a cultural shift, in that youth today have a lot of competing interests. So, it just gets hard to get them out and motivated to be dedicated hunters."
As an overlap, there is a new effort to instill or reinvigorate hunting interest in younger, independent adults. In addition, crossbows are allowed, potentially helping the older population and others partake in the archery season.
Responsibility and action
Whose responsibility is the deer herd? A state's department of natural resources or landowners? Tonkovich thinks both. "When the population has gotten to the point when a landowner would have to harvest 50 deer every year just to grow crops, that's obviously unreasonable."
Does that mean tweaking or extending the hunting seasons?
"There are two times a year when hunters are really excited about harvesting deer — at the start of the season and when it's about the end," Tonkovich says. "A lot of deer hunters now are very selective, and when there's an abundant deer herd, a lot of them think, 'Why rush it.'
"They'll let opportunities pass thinking they'll have other chances. But things come up, they don't get out, and they don't take the doe they intended, or they don't even harvest a buck."
However, adopting incentives to take deer early may push procrastinators to action and help correct the growing imbalance between fewer hunters and more deer.
Michigan offers a Liberty Hunt for youth and disabled hunters in September, and an early antlerless firearm season on private land only. Combination tags allow hunters to harvest antlerless or antlered deer with one license. With appropriate kill tags, hunters can take up to 10 antlerless deer and two bucks, but the second buck is restricted to at least four points on one side.
Ohio hunters can purchase either-sex permits, with a limit of six deer, which can include one buck. County restrictions apply in both states, and Ohio has a limit of three deer in most counties, while some southwest and south-central counties are limited to two. More urban counties allow four permits. Officials urge hunters to consult with each state's deer hunting regulations, which are derived from previous hunts and surveys.
"Those regulations and the maps are a manifestation of those surveys [done every three to five years]. And we are in the midst of conducting one right now, with roughly 18,000 surveys out to deer hunters," Tonkovich says. "Production landowners will be getting them soon, so we will have that data in hand by January," adding that he expects that map to look very different next year.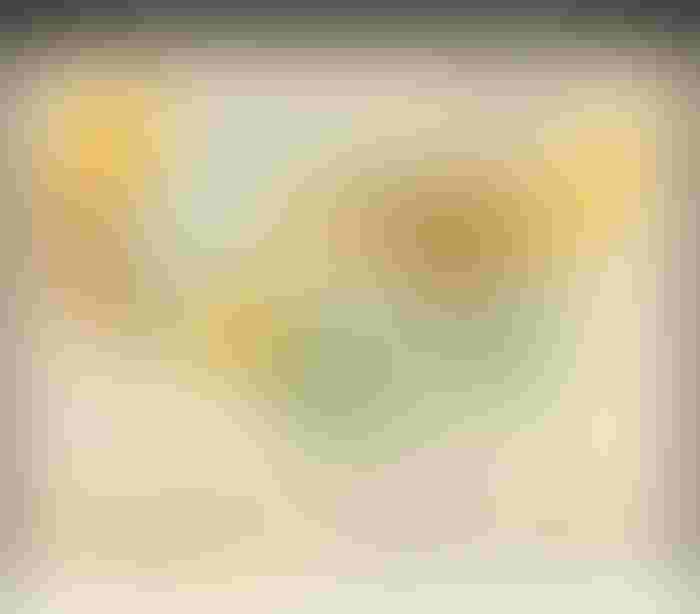 Hunting structure
"Adding additional hunting days or seasons is not the answer because all it does is move harvest around," Tonkovich says. "We need to set the seasons, bundle permits, create incentives by maybe making it cheaper. Or we could consider offering 'earn a buck,' where if you fill an extra doe permit, you can take an additional buck."
Both Michigan Farm Bureau (MFB) and Ohio Farm Bureau (OFB) are in their policy development process, where they believe deer pressure and damage will be points of discussion.
"We're hearing from our row crop producers in the Thumb to our fruit and vegetable growers in the southwest and our urban populations in southeast Michigan," says Theresa Sisung, MFB industry relations specialist overseeing 13 advisory committees. "It's widespread across our committees from forestry, feed, grains and livestock. … It's a growing concern and a challenge for the future."
Andrew Vermeesch, MFB legislative counsel, says the organization is focusing on educating members on deer control options, including permits and the MDNR's Hunter Access Program, which links landowners seeking hunters.
"This isn't a landowner problem or a hunter problem, this is a statewide problem we need to work together on, especially because we're expected to lose another 100,000 hunters in the next 10 years. We're at a breaking point to address this problem," Vermeesch says.
If the freezer is full, MFB encourages hunters to donate deer to charitable causes. It's also working with the MDNR to possibly offer financial incentives and entertain the idea of culling deer. "The agency has culled deer before; maybe it's time to consider it again," he says.
Hunter access continues to be a challenge no matter the state. Evan Callicoat, director of state policy for OFB, says they worked with Ohio Department of Natural Resources to allow more flexibility with the deer damage permits, including changing the recorded names of hunters from five to 10 per permit.
"Only having five people — and it was hard to change those names — was difficult when people are not able to come," he says. "This provides more flexibility and opportunity to take more deer."
OFB was also involved in allowing out-of-state college students to obtain hunting permits at the in-state permit rate. 
An appeal to hunters
Pivoting from more traditional communication, MDNR's Stewart, in an open letter, recently urged hunters to increase the doe harvest in the Lower Peninsula to improve the deer herd, ensure road safety, support farmers and benefit forests.
Stewart said the state should be harvesting between 43,000 and 68,000 more antlerless deer in the Lower Peninsula.
His letter also urged hunters to take does earlier in the season and not procrastinate. Stewart wrote, "I am asking hunters to consider the long-term benefits of being selective in their choice of taking a buck, even if that means not taking a buck in the upcoming year. If we could get hunters to rethink their philosophy of 'Get your buck and then wait for a bigger buck to show up later in the season,' we would see a marked improvement in our buck age structure and more balanced sex ratios." He ended by saying, "Our reputation as conservationists may be defined by it."
Public meetings
Both Ohio's and Michigan's departments of natural resources are advised and directed by a council and a commission, respectfully, that host regular public meetings with comment periods.
The next meeting in Michigan is Oct. 12 at Bay College, 2001 N. Lincoln Road, Escanaba, starting with coffee at 8 a.m. and the meeting at 9 a.m.
Subscribe to receive top agriculture news
Be informed daily with these free e-newsletters
You May Also Like
---