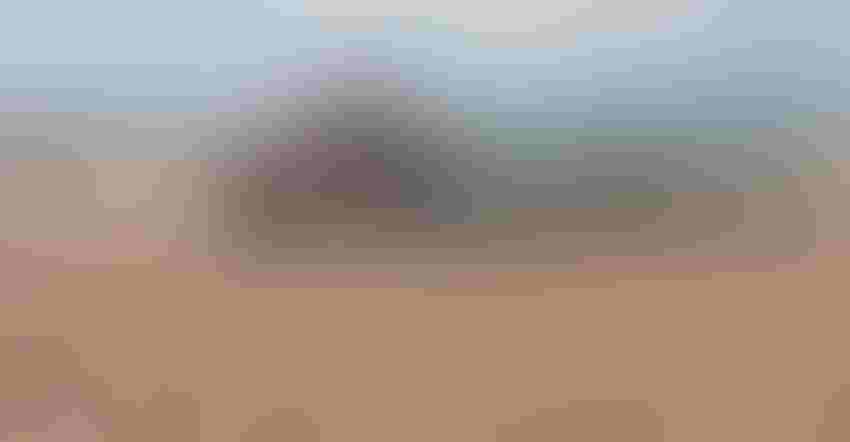 Planning and preparation for the 2023 growing season are underway, and still-elevated fertilizer costs have farmers taking a close look at their fertility plans. "Farmers need to prioritize fields and determine which ones to focus on and which ones they can cut back rates on until fertilizer costs ease," says Greg Peters, an Iowa-based LG Seeds agronomist.  
"Fields with low to very low fertility ratings typically deliver the biggest payback on fertilizer applied," he explains, adding that farmers can likely get by with a maintenance program or a cutback in rates on fields with high or very high fertility.  
Soil testing should guide fertility management
"Soil testing is No. 1 when it comes to fertility management," Peters says. "These tests give you a good idea of what's occurring in the field and what nutrients you need to focus on."  
He recommends sampling fields in grids at least every three to four years. "How many acres farmers get per sample is the biggest thing," Peters says. "The more samples pulled, the better the representation of the field."  
Many areas of the Corn Belt faced dry weather from pollination into harvest, so Peters cautions farmers to review results carefully. "Dry conditions can affect soil test readings," he says, detailing that dryness can skew readings on soil pH, phosphorus and potassium lower than they actually are.  
November rains likely improved the situation for farmers in Peters' area, "but those who pulled samples in October should be aware that their soil test levels may come in lower than they actually are." If possible, he advises farmers to compare their latest soil test results to previous ones to identify any major deviations or shifts that don't make sense.  
If manure is part of a farmer's fertility plan, Peters urges them to sample it. "Manure can vary so much in terms of nutrient content," he says. "Knowing what you have can help you stretch that fertility source as far as possible."  
Consider a starter fertilizer
Peters says an in-furrow application of starter fertilizer can benefit low-fertility fields. He also recommends that in-furrow starter application for higher-fertility fields where a farmer might be cutting back on fertilizer. 
But Peters also acknowledges the environment has a major influence on a crop's response to fertilizers applied with the planter. Peters details the best response comes when the weather is cool and wet.  
Micronutrients and tissue sampling can help fine-tune fertility
An increasing number of farmers are considering what can be done from a micronutrient standpoint to improve soil fertility. "We have quite a few people who are starting to use a post application of micronutrients like boron, zinc, magnesium and manganese," Peters says. In southwest Iowa, he says boron and zinc are generating the biggest responses.  
When making those post applications of micronutrients, it's important to consider the forecast. "The plant itself is not designed to take nutrients in through the foliage. We need moisture after an application to wash it off the plant into the soil."  
A growing number of farmers are also using tissue sampling to fine-tune soil fertility. An initial skeptic of tissue sampling, Peters says advances in equipment and variable rate technology have made him a believer in using tissue test data to manage soil fertility more precisely. 
Balanced, fertile soils are critical to the profitability of your farm. Reach out to your local LG Seeds agronomist for support in making the most of each acre on your farm.  
Source: LG Seeds
Subscribe to receive top agriculture news
Be informed daily with these free e-newsletters
You May Also Like
---