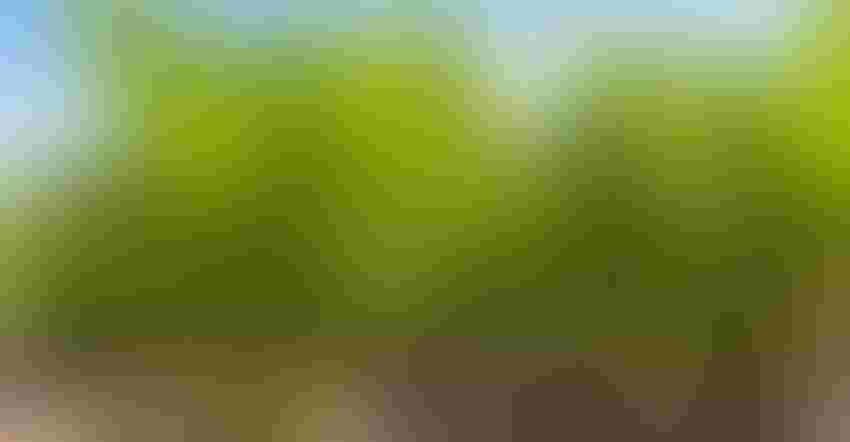 LATE-SEASON HELP: Late-season rains in August and September helped the crop and added tonnage to the beets.
Vital Hil/Getty Images
Like most of the region, the Red River Valley's sugarbeet producers worked through many challenges this growing season. With sugarbeet harvest coming to a close, Harrison Weber, executive director of the Red River Valley Sugarbeet Growers Association, says the crop was better than expected despite the challenges faced.
"We started off with delayed planting and emergence issues up and down the valley due to the dry conditions," Weber says. "It stopped raining here around August of 2020, and with relatively no snow and maybe one or two spring showers, it was pretty darn dry."
Weber says some farms also suffered from an early-season windstorm, and producers had to replant some acres. "Drought was the story this summer, but there were certainly pockets that received a shower here and there," he says.
Saved by rain
Late-season rains in August and September helped the crop and added tonnage to the beets. "We've put on a significant amount of tonnage here in these last eight weeks because of the rain. The whole season was dry, so we had taproots going down 7 or 8 feet to find enough water to hang on and survive. And then once we got that rain, they soaked it up instantly and put on really good weight," Weber says.
The silver lining of the drought was that the dry weather helped to decrease disease and insect pressures. "In the last three to five years, we've struggled with managing cercospora leaf spot in the wet and humid conditions, and it caused a lot of sugar loss," Weber says.
"In the southern parts of the valley, we've done six or seven applications to manage it, and this year we've just needed maybe three. We certainly had some pests affect the crop, but with significantly less pressure, which I would argue largely was because of the dry conditions," Weber says.
Harvest expectations
"We're looking at harvesting a 27- to 28-ton crop in the valley," Weber says. "Again, we saw that weight significantly increase in the last eight weeks, which we were not expecting beforehand."
With around 17% sugar content in the crop, Weber says this crop is better than expected given the conditions. "It's not a home-run crop, but it is definitely good in weight and sugar content."
Sugarbeet harvest for American Crystal was expected to be fully complete by the end of October. "When we're 96% to 99% complete, we call that for all intents and purposes, with producers just finishing up final acres," Weber says.
Producers experienced a delay in harvesting this fall due to warmer-than-normal temperatures. Beets need to be piled with a root temperature of 55 degrees F or less, and with temperatures in the 70s and 80s, harvest was at a standstill.
"We usually start full-time harvest on Oct. 1, but we had to wait until the 10th or 11th due to excessively warm temperatures," Weber says. "Once we got going, we had an uneventful harvest and were pleasantly surprised all in all."
Sugarbeet growers in the Red River Valley need labor to assist with harvest. "We have a narrow window to get our crop out of the ground, and labor is always an issue," he says. "We take people from western North Dakota, South Dakota, Nebraska, Minnesota. We'll take from everywhere if they're looking to make an extra paycheck to drive trucks," he says.
Weber and the staff at the Red River Valley Sugarbeet Growers Association advocate and lobby for sugarbeet producers and industry at local, state and national stages. To find out more information about its work, visit rrvsga.com.
About the Author(s)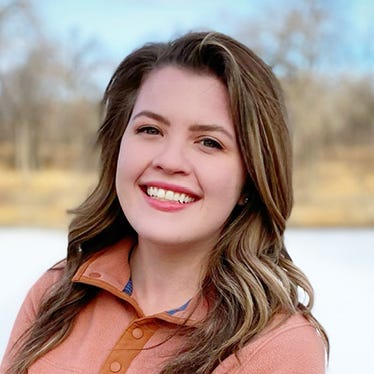 Editor, Dakota Farmer, Farm Progress
Sarah McNaughton is a graduate of North Dakota State University, with a bachelor's degree in agriculture communications, along with minors in animal science and Extension education. She is working on completing her master's degree in Extension education and youth development, also at NDSU. In her undergraduate program, she discovered a love for the agriculture industry and the people who work in it through her courses and involvement in professional and student organizations.
After graduating college, Sarah worked at KFGO Radio out of Fargo, N.D., as a farm and ranch reporter. She covered agriculture and agribusiness news for North Dakota, South Dakota and Minnesota. Most recently she was a 4-H Extension agent in Cass County, N.D., teaching, coordinating and facilitating youth programming in various project areas.
She is involved in agriculture in both her professional and personal life, serving on the executive board for North Dakota Agri-Women, and as a member in American Agri-Women, Sigma Alpha Professional Agriculture Sorority Alumni and Professional Women in Agri-business. As a life-long 4-H'er, she is a regular volunteer for North Dakota 4-H programs and events.
In her free time, she is an avid backpacker and hiker, enjoys running with her cattle dog Ripley, and can be found most summer weekends at rodeos around the Midwest.
Sarah is originally from Grand Forks, N.D., and currently resides in Fargo.
Subscribe to receive top agriculture news
Be informed daily with these free e-newsletters
You May Also Like
---