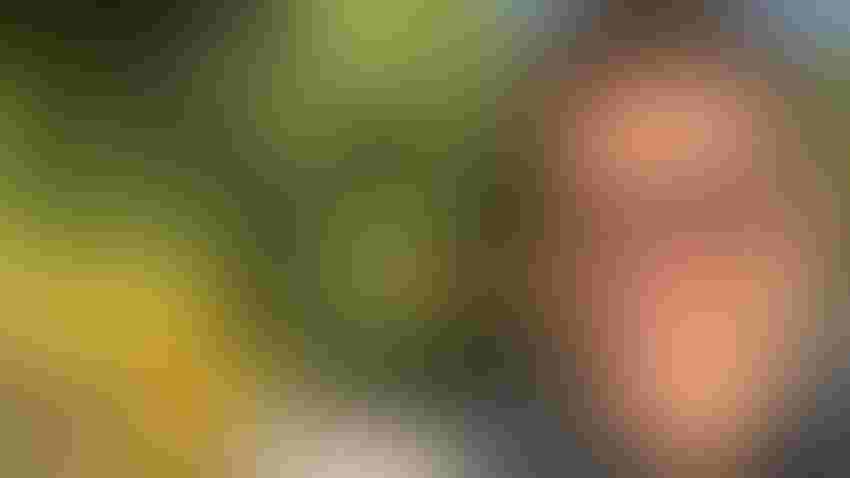 Bianca Kaprielian, the Founder and CEO of Fruit World, will be among the panelists at an Organic Grower Summit session on changes in certification rules.
Fruit World
With the federal government raising the bar for organic certification beginning next March, a session at this year's Organic Grower Summit will seek to help producers and handlers navigate the changing regulatory landscape.
A panel discussion titled "The SOE Deadline Looms – Are You Ready?" will open the sixth annual summit Nov. 29-30 at the Hyatt Regency Monterey Hotel and Spa in Monterey.
The nearly 2-hour presentation will revolve around the Strengthening Organic Enforcement Rule finalized by the USDA's National Organic Program earlier this year. The rule beefs up certification requirements throughout the supply chain, with a compliance deadline set for March 19, 2024.
The rule is intended to safeguard confidence in organic products and minimize fraud throughout the industry, California Certified Organic Farmers explains. The changes in the regulations are "significant," said Bianca Kaprielian, the founder and CEO of Reedley, Calif.-based Fruit World and a session panelist.
"The intent to minimize organic fraud is appreciated; at the same time, we see the challenges it will present to growers, buyers, and sellers of organic produce," Kaprielian said. She added that Fruit World – which grows organic citrus, grapes and stone fruit as well as conventional fruit – is working to come into compliance by March, which is near the end of winter citrus season.
"Our hope is that we can help other farmers navigate these changes, too," she said.
Kaprielian will be joined on the panel by Jennifer Tucker, deputy administrator at National Organic Program; April Vasquez, Chief Certification Officer for CCOF; Meredith Kiser, Compliance Director at Heath & Lejeune; and Theojary Crisantes, Chief Operating Officer at Wholesum Family Farms.
The discussion will be moderated by John Foster, chief operating officer at Wolf & Associates and a former member of the National Organic Standards Board.
Significant change
Foster and others in the organic industry say the SOE is the most significant change since regulations were implemented 20 years ago. The rule focuses on improving farm-to-market traceability, increasing import oversight authority, and providing robust enforcement, according to USDA.
Key updates include:
Requiring certification of more of the businesses, like brokers and traders, at critical links in organic supply chains.

Requiring NOP Import Certificates for all organic imports.

Requiring organic identification on nonretail containers.

Increasing authority for more rigorous on-site inspections of certified operations.

Requiring uniform qualification and training standards for organic inspectors and certifying agent personnel.

Requires standardized certificates of organic operation.

Requires additional and more frequent reporting of data on certified operations.

Creates authority for more robust recordkeeping, traceability practices, and fraud prevention procedures.

Specifies certification requirements for producer groups.
The rule may affect USDA-accredited certifying agents; organic inspectors; certified organic operations; operations considering organic certification; businesses that import or trade organic products; and retailers that sell organic products, the USDA explains.
"Mandatory changes are coming for the certification of brokers and traders for every imported organic product and for qualifications of inspectors and certification staff," Foster said. "This panel of industry leaders will provide operational and administrative details, showing attendees how to steer clear of bureaucratic potholes and ensure there are no disruptions to the supply chain."
Robust schedule
The session at 8 a.m. Nov. 29 will kick off a robust educational program for the Organic Grower Summit, which will include two days of talks and a Grower of the Year presentation to organic producer Rod Braga of the Soledad, Calif.-based Braga Fresh.
Pest management, producer challenges and technical advances will be key discussion topics at the summit, which will feature a keynote session on the state of organic production and a trade show with exhibits related to soil amendments, ag technology, food safety and equipment.
Registration for OGS is open; cost is $495 for general attendees, $395 for Western Growers and California Certified Organic Farmers members, or $295 for Nov. 30 only. Visit www.organicgrowersummit.com.
Subscribe to receive top agriculture news
Be informed daily with these free e-newsletters
You May Also Like
---