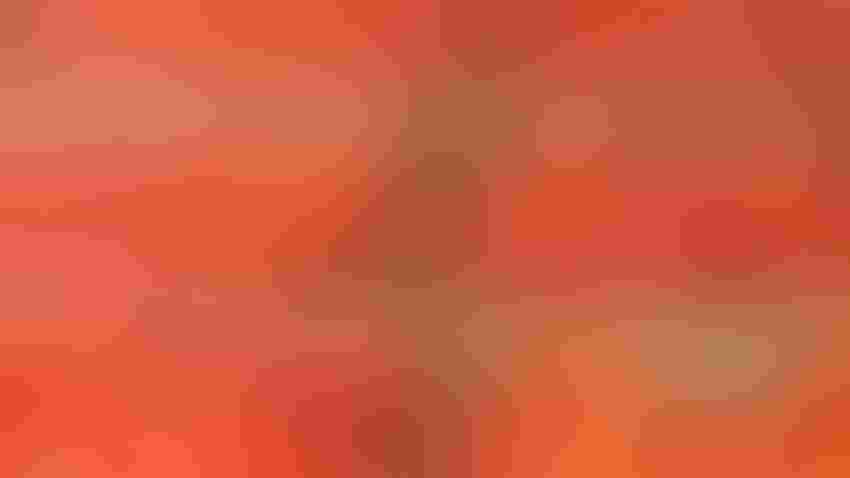 Importers say tariffs on Mexican tomatoes would cause a shortage.
Tim Hearden
Surrounded by cartons of cucumbers and packages of peppers, the Fresh Produce Association of the Americas held its 54th annual Southwest International Produce Expo this year in Tucson.
Attendees took advantage of the sunny skies and balmy temperatures to hold both a tennis and a golf tournament before getting down to problem-solving between retailers, buyers, growers, distributors, and allied industry partners.
Educational sessions concentrated on the intersection of crucial issues - solution situations - and opportunities involved in the buying of items in the Mexican fresh fruit and vegetable arena.
Half a dozen panelists, representing buyers from places like Sprouts, Sysco, Ahold, CPMA, and Charlies' Produce outlined some of their Diversifications to Deal with Disruption as they continue to face supply and price shocks brought about by catastrophic crop failures from atmospheric rivers in California to hurricanes in Florida.
It was a sold-out crowd that attended because disruptions have been the name of the game in 2023 with little reason to believe they will go away in the year ahead.
"Here's one example of the upsets we're dealing with in the growth, harvest, marketing, import, and distribution of South-of-the-Border produce," said Lance Jungmeyer, FPAA President, alluding to the Florida Tomato Exchange that seeks to impose duties of 20.9 percent on most Mexican tomato imports.
"These anti-dumping duties aren't the answer to their woes," he said. "They're a rehash of the weak and unsupported attempt to justify a 1996 tomato suspension agreement that suspended duties. If that agreement were to go away, the duties would snap back into effect and there's a lot of trepidation about tomato tariffs."
Jungmeyer cites research showing that if imported tomato numbers were reduced by a quarter to a half as a result of the duties, Roma tomatoes would be impacted most by a 37% increase.
"Overall, tomato prices would see about a 13% increase --- bad news for consumers who are already paying a lot," he said. "Grocery stores would have to raise prices and food servers would start serving just two tomato slices in their sandwiches instead of three. It's hard to overstate the importance of this issue."
Organization expands
FPAA, long associated with Nogales, Ariz., and Nogales, Mexico and already serving the needs of more than 100 North American produce companies, used the conference to tout progress in its recent expansion into California, Texas, and New Mexico. Now, stakeholders operating anywhere along the Southwest border can work together to maintain smooth border crossings for fresh fruits and vegetables from Mexico.
"No matter which port of entry is used, we have many shared issues that need to be addressed," said FPAA Chairman Rod Sbragia of Crown Jewels Produce.
"For most of our history (since 1944), we focused our efforts on Ambos Nogales, but the industry has shifted a lot," he said. "Nogales used to represent half the produce that came into the U.S from Mexico.  Now it's 30 percent. We're getting aggressive in expanding our membership, inviting the entirety of the Mexican produce industry to join us."
With calendar 2023 about to fade into history, 2024 promises politics as well as produce production.  "Elections in both the U.S. and Mexico top the to-do lists," Jungmeyer says, concerned about possible efforts to limit Mexican imports.
"Some progressive politics are not always in line with industry purposes and we are watching closely for a continuation of good faith engagement and support of the Mexican export agriculture in the same way previous administrations did.
"On this side of the border, will the U.S. continue to engage in USMCA and other agreements in good faith? Presidential candidate Donald Trump has said he wants 10% tariffs across the board on everything. We anticipate the political arena will be high on our priority list next year."
Eye on conditions
Also at the top of the projects page is a continual eye on weather conditions and how they impact crops grown on either side of the international line.
"Climate change can negatively impact growers in the West and Southwest as well as those further south," according to Jungmeyer. "There's been a lot of talk involving water restrictions in Sonora and authorities there are having to decide which ag sectors will be the lucky ones to get limited supplies.  In Sinaloa, the discussions center around corn growers not getting as much water so vegetable growers can have a little more.  In Mexico, water and politics are on the same page and each state has to duke it out."
Additionally, according to the General Director of the National Agricultural Council, Luis Fernando Haro, "Droughts hitting the Mexican countryside will lead to a subsequent rise in prices for food items."
He told Mexico Business News: "We're already seeing price hikes, notable increases, as the drought impacts consumer prices."  Climate change forecasts indicate over 80% of the country's territory is being affected by some level of drought and, says Haro, "We're already seeing the effects on the agricultural sector with reduced production."
To which Jungmeyer adds: "I've also heard anecdotal reports that seed sales in Mexico are down because of the uncertainty of water supplies.  It doesn't make sense to buy seeds if there's not enough water to grow them."
The World Bank has cut growth projections for Mexico's Gross Domestic Product by nearly a percentage point by the end of '23 and Mexico Business News asserts the combination of factors leads to one conclusion: "The negative trends seem to outweigh the positive."
Subscribe to receive top agriculture news
Be informed daily with these free e-newsletters
You May Also Like
---