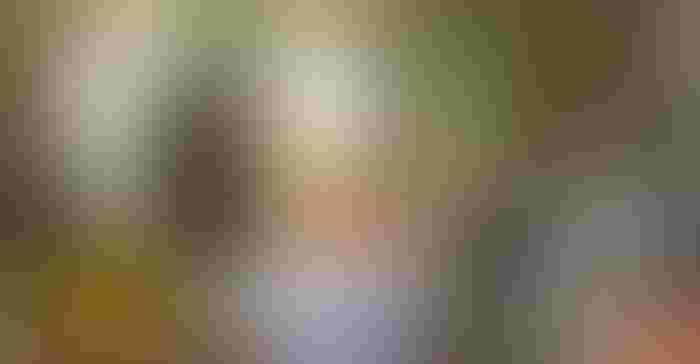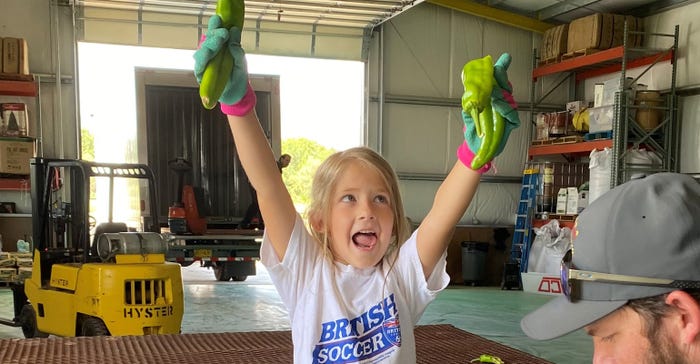 Glen Duggins and his son Kyle, produce green chile near Albuquerque, New Mexico, along with corn and alfalfa on their farm Cinco Estrella Farms.
Duggins serves as president of the New Mexico Chile Association (NMCA), a private association of New Mexico Certified Chile (NMCC) producers. The association helps protect the integrity of New Mexico chile.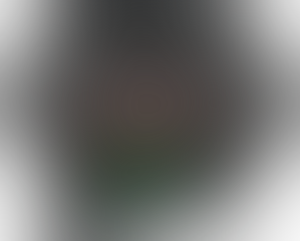 Look for this NMCC label. (Photo courtesy of the NMCA website)
"We at the NMCC are the real deal," he says. "The farmers who grow in New Mexico are able to sell chili under the NMCC label, guaranteeing to the consumer that the chile they are buying, is, in fact, New Mexican grown. New Mexico chile must be inspected and certified to carry the label."
 In a 2020 video on the association's website, he talked about the importance of consumers looking for the "New Mexico Certified Chile," label.
"The label means a lot to New Mexico producers because for years they were competing against counterfeit chile, chile coming from Mexico that is labeled as New Mexican chile," Duggins said.
"A lot of times the boxes and things say New Mexico but they don't say they're grown in New Mexico. They are trying to pull the wool over people's eyes. And forever we were losing our markets to foreign competition selling cheaper. We would go to a store and sell it for x-amount of dollars and they would sell it for 30% to 40% less than we are.
See, New Mexico's certified chile program finds roots in Arizona
"The chile business to New Mexico -- it's our heritage. It's who we are. It defines us as people," Duggins said. "Around the world, all around this country, people know New Mexico for their chile."
Drought
Like many Southwest producers, chile farmers are hoping for a break in the drought before they begin seeding and transplanting the 2021 chile crop. 
"Recent precipitation is barely helping," says Joram Robbs, NMCA executive director, Deming. "We are in a horrible drought. Last year was bad; this year will be worse if we don't get rain."
He says the Colorado snowpack, a significant source of New Mexico's water, has been light. "The state engineer has suggested water allotments will be cut if we don't get a lot of spring rain."
Take a look at this gallery to learn more about the Duggins' operation and chile production in New Mexico. To learn more about New Mexico-grown chiles and nutrition information along with instructions on canning and storing chiles, visit the NMCA website.
To learn more about production on the Duggins' farm and New Mexico chile production, visit:
About the Author(s)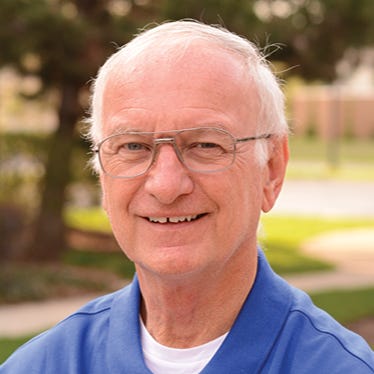 Ron Smith has spent more than 30 years covering Sunbelt agriculture. Ron began his career in agricultural journalism as an Experiment Station and Extension editor at Clemson University, where he earned a Masters Degree in English in 1975. He served as associate editor for Southeast Farm Press from 1978 through 1989. In 1990, Smith helped launch Southern Turf Management Magazine and served as editor. He also helped launch two other regional Turf and Landscape publications and launched and edited Florida Grove and Vegetable Management for the Farm Press Group. Within two years of launch, the turf magazines were well-respected, award-winning publications. Ron has received numerous awards for writing and photography in both agriculture and landscape journalism. He is past president of The Turf and Ornamental Communicators Association and was chosen as the first media representative to the University of Georgia College of Agriculture Advisory Board. He was named Communicator of the Year for the Metropolitan Atlanta Agricultural Communicators Association. Smith also worked in public relations, specializing in media relations for agricultural companies. Ron lives with his wife Pat in Denton, Texas. They have two grown children, Stacey and Nick, and two grandsons, Aaron and Hunter.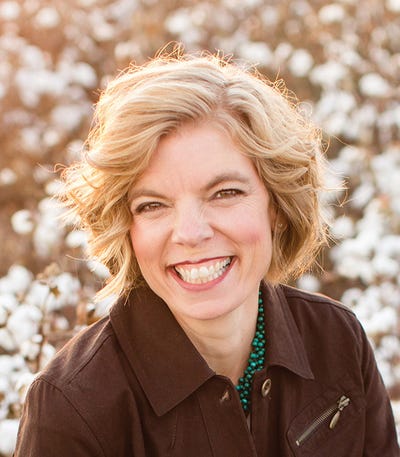 Editor, Southwest Farm Press
Shelley Huguley has been involved in agriculture for the last 25 years. She began her career in agricultural communications at the Texas Forest Service West Texas Nursery in Lubbock, where she developed and produced the Windbreak Quarterly, a newspaper about windbreak trees and their benefit to wildlife, production agriculture and livestock operations. While with the Forest Service she also served as an information officer and team leader on fires during the 1998 fire season and later produced the Firebrands newsletter that was distributed quarterly throughout Texas to Volunteer Fire Departments. Her most personal involvement in agriculture also came in 1998, when she married the love of her life and cotton farmer Preston Huguley of Olton, Texas. As a farmwife she knows first-hand the ups and downs of farming, the endless decisions that have to be made each season based on "if" it rains, "if" the drought continues, "if" the market holds. She is the bookkeeper for their family farming operation and cherishes moments on the farm such as taking harvest meals to the field or starting a sprinkler in the summer with the whole family lending a hand. Shelley has also freelanced for agricultural companies such as Olton CO-OP Gin, producing the newsletter Cotton Connections while also designing marketing materials to promote the gin. She has published articles in agricultural publications such as Southwest Farm Press while also volunteering her marketing and writing skills to non-profit organizations such a Refuge Services, an equine-assisted therapy group in Lubbock. She and her husband reside in Olton with their three children Breely, Brennon and HalleeKate.
Subscribe to receive top agriculture news
Be informed daily with these free e-newsletters
You May Also Like
---