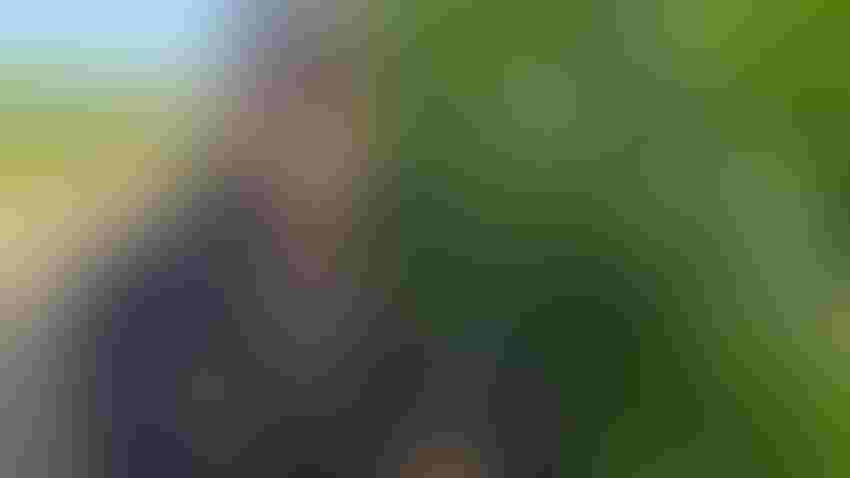 INSTANT RESULTS: "The beauty of this technology is that we can do something today," says John Mascoe, founder and CEO of Leaftech Ag.
Photos by Holly Spangler
John Mascoe knows a good idea when he sees it — in part because he's been around the precision agriculture block since 1996. All those years, all the data, all the trials and all the limitations led him to develop a new and improved in-field tissue testing system known as Leaftech Ag. The part that's different? Near instantaneous results.
"We can scan in 15 seconds and then process results in three to five minutes, given a good cellular connection," says Mascoe, CEO and founder of Leaftech Ag, based near Greenfield, Ind. "We can see results there in the field."
That means a farmer or agronomist can take tissue samples across a field and generate a prescription and an application map in less than an hour.
"Growers can be more responsive to what the plants need, with the targeted application of what it needs at the right time," Mascoe explains.
The upshot is that farmers can reduce the inputs they need to increase yield by getting a targeted and timely tissue reading through the Leaftech Ag digital lab. It geolocates and analyzes a plant's leaf for nutrient composition, providing 30 times more site-specific data points "at 3% of the cost, in three to five minutes instead of three to five days," Mascoe says.
Speedy test results
Mascoe says the longtime limiting factor in precision ag has been response time. His in-field tissue testing units use sensors that determine 41 bands of spectra, which lets them accurately identify the spectral signatures for 12 different nutrients. Nitrogen, for example, expresses itself in an intensity of light, so the tissue tester measures those intensities across multiple bands and validates results according to other labs. He claims they're 99% accurate compared to lab-tested tissue.
According to Mascoe, Leaftech Ag is different from other tissue testing models because it's not inferring nutrient content by chlorophyll content; it's actually measuring by spectral signature. Plus, it can deliver 12 nutrients in a single scan and deliver the results to the field in three to five minutes.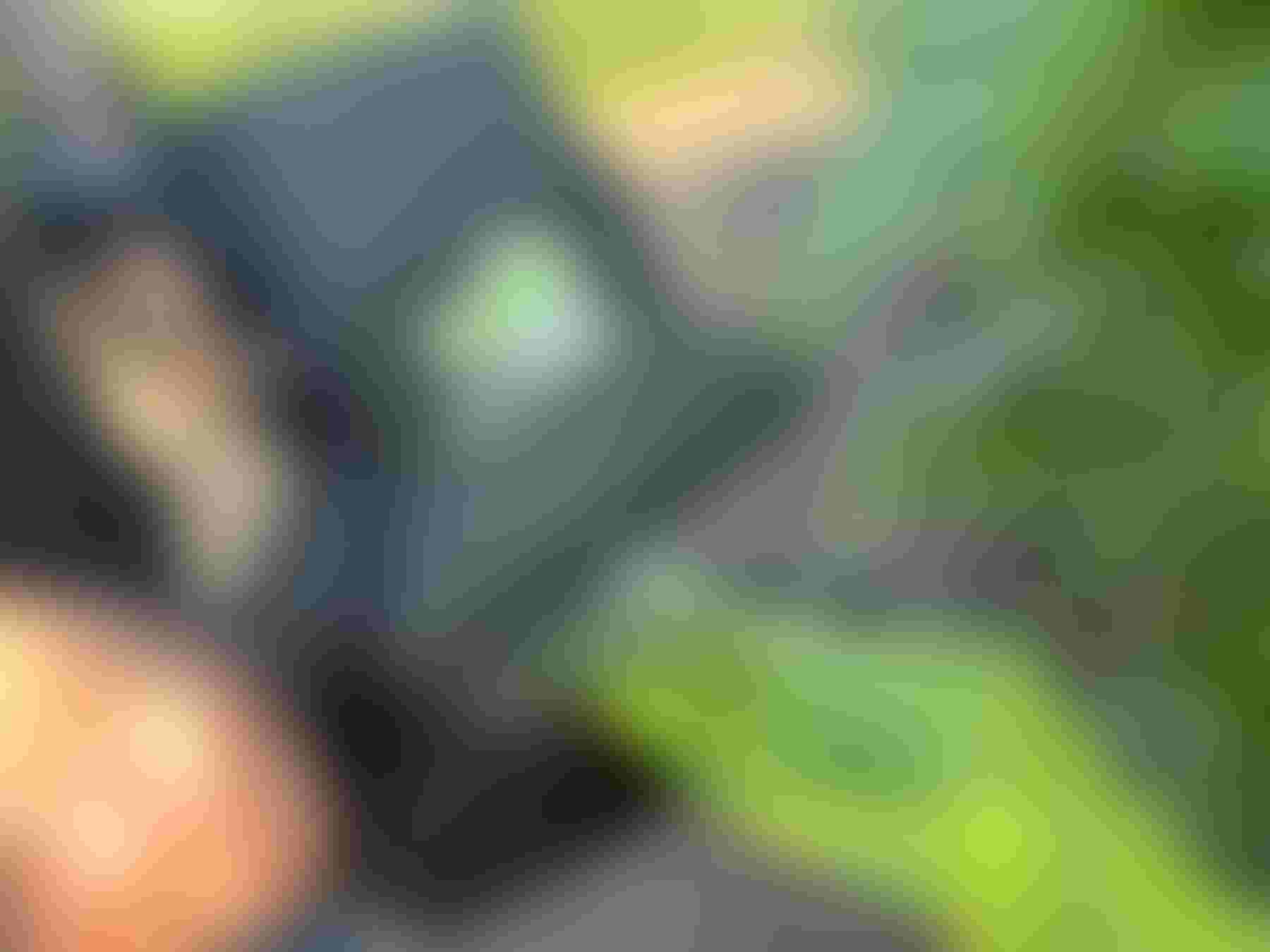 TISSUE TEST: John Mascoe says the Leaftech Ag digital lab lets a farmer check the biology of a plant's uptake versus the chemical composition that may or may not be readily available to the plant.
The Leaftech Ag units have just finished their second growing season of use and testing, including a precommercial release in 2023. They're available commercially for 2024.
The Leaftech Ag digital lab is available for a $15,000 annual subscription, which includes unlimited tissue tests and app-based delivery, and ownership of your data. At the end of the season, the farmer or agronomist returns the unit; then Leaftech Ag handles any maintenance, updates or upgrades.
Mascoe recommends a "hyper-dense" baseline read at the beginning of the season, and then weekly tissue testing thereafter. And because you're not destroying leaves, you can go back to the same plant over and over again.
"So, if you want to look at crop biologicals, you can test, find out what biologicals are there, then apply what you need," he says. "That's why we recommend a dense one to begin with and get a lot of data going through. Then you can spot-check and see: 'Did the application I made last week really move through the plant?'"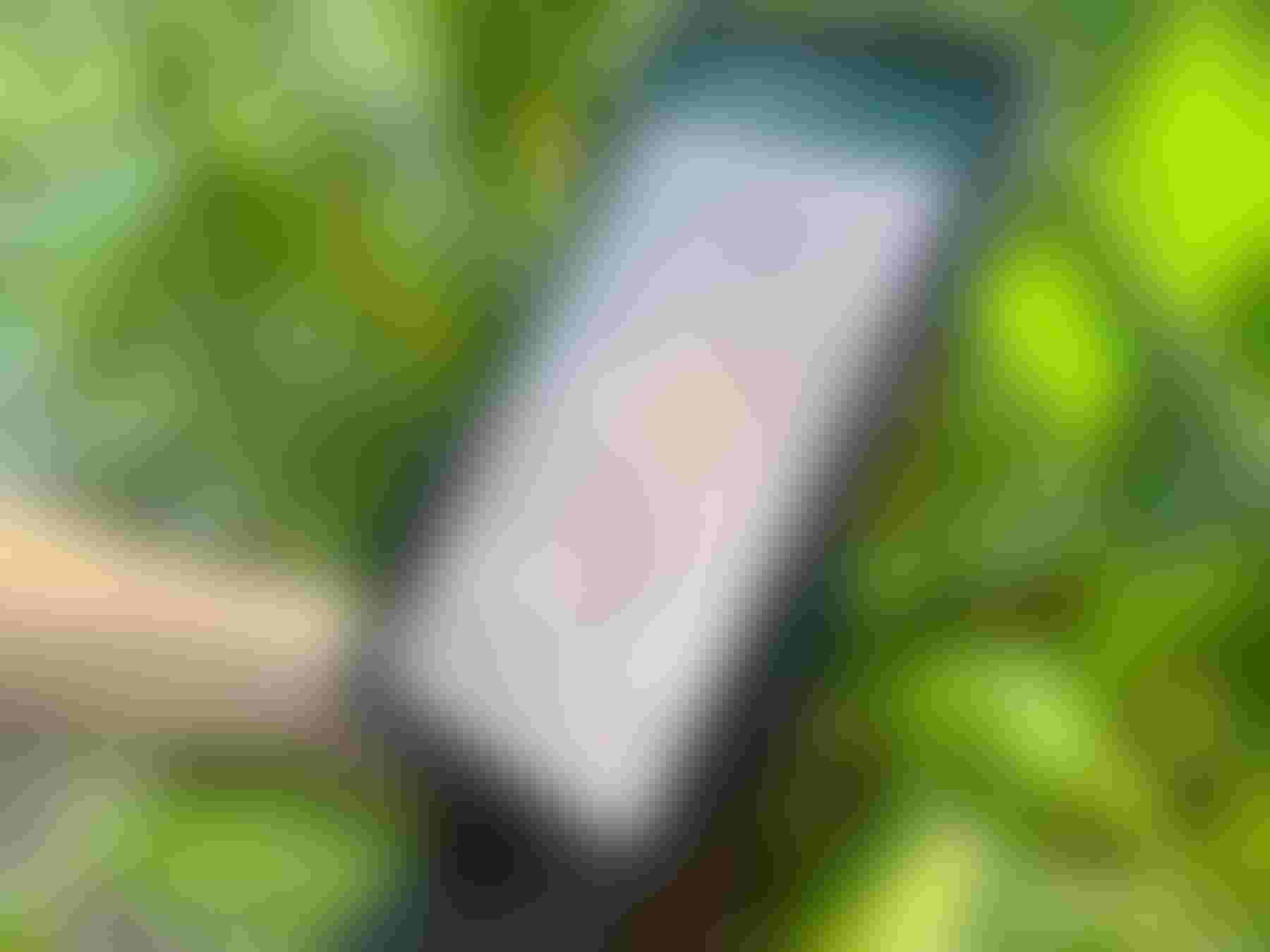 SCANNED: The tissue testing system offers results in three to five minutes, right in the field.
Motivation
Mascoe believes very few soils have low fertility levels at this point, because of intense fertilizer application over the years. What he wants to do is help farmers understand exactly what's there and what's bioavailable to the crop — and then target those needs exactly.
"As we go down the road, we're going to face more regulatory compliance around nutrient applications," Mascoe says. "We're going to have to verify that we are specific in our nutrient management stewardship."
He sees tissue testing as a complement to soil testing: It can help farmers target their soil testing by measuring the biology of the plant.
"This is a shift from the chemistry of farming to the biology of farming," he adds.
Subscribe to receive top agriculture news
Be informed daily with these free e-newsletters
You May Also Like
---