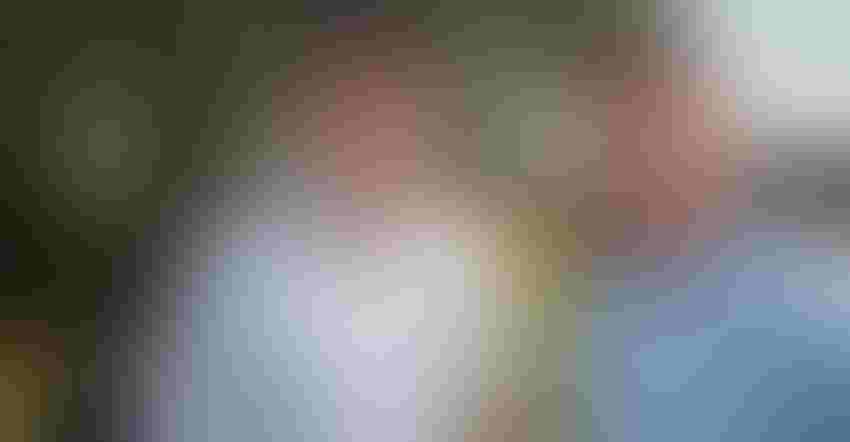 Jeff Lannom, left, Weakley County, Tenn., and Jeff Via, Shelby County, Tenn., say crops are off to a good start in spite of some early challenges. Both were on hand for the annual weed tour at the West Tennessee Agricultural Research and Education Center in Jackson, Tenn.
Ron Smith
In spite of a challenging planting season, much of west Tennessee's corn, cotton and soybean acreage is out of the ground and growing well.
Three county agents on hand for the recent University of Tennessee weed tour at the West Tennessee Agricultural Research and Education Center in Jackson said crop conditions are a bit better than expected.
"I have been surprised at our wheat yields," said Philip Shelby, Gibson County, just north of Jackson. "Acreage is down because of wet planting conditions last fall. We've had a wet season, and wheat doesn't like wet feet, but the crop has done well, and yields are good."
He said a variety trial produced 96 bushels per acre. "Producers are making 80 bushels and better," he added. "For a year with conditions that typically are not good for wheat, yields are surprising."
He said grade and test weights have been good. "I have heard no negativity about seed quality from this crop."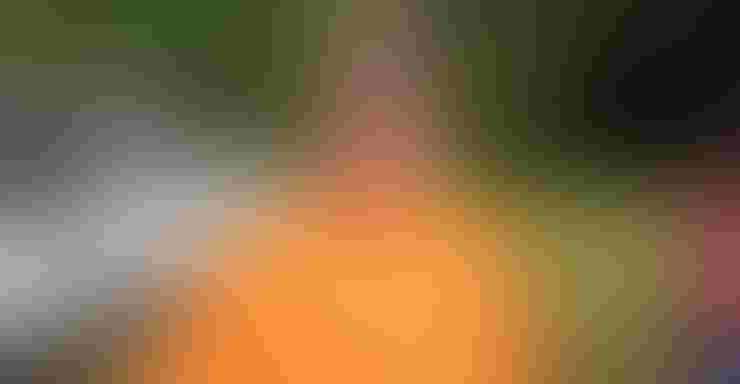 Crop Progress
Catching Up
Despite the wet planting season, Shelby said producers caught up. "Everything was planted in pretty much a timely manner and they were able to obtain good stands. Considering the weather to the north and west of us, we feel blessed. So far, we have a pretty good looking crop."
Shelby says Gibson County farmers plant mostly soybeans, about 106,000 acres this year. "The big change will be fewer beans planted behind wheat since we have fewer wheat acres."
Corn accounts for 48,000 to 52,000 acres and cotton comes in at about 28,000.
He said by June 19 a few acres of beans remained to be planted.
Jeff Via, Fayette County, east of Memphis, said planting season offered some challenges. "We started out slow with a lot of rain, but weather opened up with a few dry days and we got the corn in. Then it got dry for two weeks and then more rain. That slowed cotton planting, but we got it all in."
He said cotton is now "at pinhead square and growing well. We've had good heat units recently. We are now finishing up beans."
Wheat harvest was under way.
Technology Advantages
He added that planting season may have hit some snags with weather, but producers caught up. "With the equipment and technology we have now, we can get in much quicker.
"All our crops look good," Via said. "We're spraying for weeds and insects. We've seen some spray tank contamination issues in some fields, so we're checking that out."
Jeff Lannom, Weakley County, up near the Kentucky line, says crops are promising so far. "Our crops are off to a good start. We have corn, wheat and soy, and a little bit of cotton."
Lannom said producers got a little corn planted at the end of March. "We lost most of April," he added. "We got a little in the last week. We planted a good bit of corn in May and finished the last of May. We don't like to plant corn in May."
He said corn farmers got all their corn in, about 65,000 acres. "The beans are all in, so we were able to catch up."
Lannom said wheat is "95 percent harvested. Yields are running from 60 to 80 bushels per acre. We will probably average in the 70s. We're seeing good test weight."
Planters, he added, are staying right behind the combine planting soybeans.
"All the crops look good," he said.
All three say planting season, with rainy stretches interspersed with a few dry spells, was challenging but that most producers in their counties were able to get intended acreage planted.
Recent warm to hot weather promises to maintain crop progress — until the next challenge.
Subscribe to receive top agriculture news
Be informed daily with these free e-newsletters
You May Also Like
---