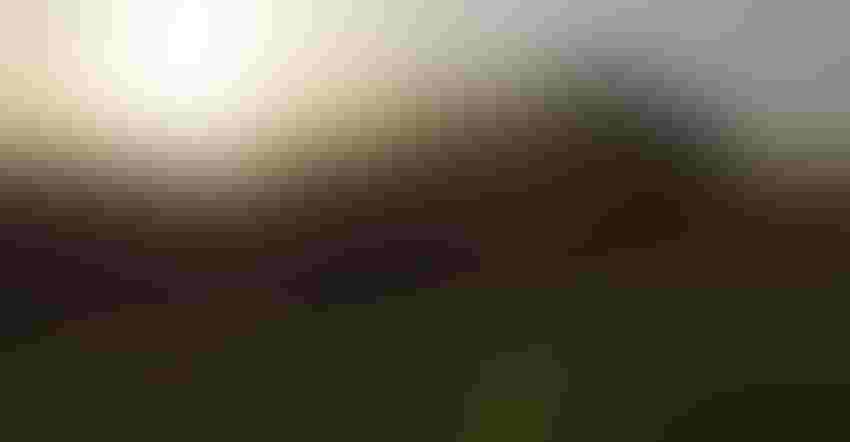 PLANTING: IDOA Director Jerry Costello says he's more worried about the weather impacting spring planting in Illinois than the coronavirus.
Even with the majority of his 336-member staff working from home, new Illinois Ag Director Jerry Costello says the coronavirus quarantine hasn't limited their work — and he doesn't think it'll impact Illinois agriculture in general.
"The governor has absolutely declared agriculture as essential in the state of Illinois," Costello says. "From planting to cultivation to transportation, I believe that we'll see that play out just as it has in the past."
Costello, who's spent two of his first three weeks on the job dealing with fallout from the pandemic, says he's spending most of his days on conference calls from his own home. He says their staff has adapted well and the pandemic isn't limiting their work "a whole lot."
The biggest function of the department right now may well be its 90-plus food safety inspectors, who are still out in the field doing their jobs as they normally would, inspecting meat and poultry processing, eggs and more.
"That's an imperative function to make sure the food supply chain doesn't get interrupted," Costello says. He adds that little has changed for food supply chains, acknowledging runs on some food at the grocery store but adding they've "got that under control now."
In fact, looking ahead to spring planting, Costello says the coronavirus isn't what worries him. Like many Illinois farmers, he's worried about a repeat of 2019.
"Right now, water tables are high, and there's been a lot of rain pretty early. I'm very concerned about planting season this year," he says.
"Obviously, Mother Nature is something we can't control, but we'll do everything we can to help farmers, and we'll keep working with the federal government, too. If there's delayed planting, we'll be making sure farmers have the insurance they need to have."
The National Weather Service recently issued its spring forecast, predicting widespread flooding but adding it shouldn't be as severe or last as long as it did in 2019. Overall, NWS is expecting a warmer and wetter period in April, May and June.

FLOODING? The National Weather Service predicts spring flooding along the Mississippi River on the western side of the state and the Wabash River along the southeastern side of the state.
According to the National Oceanic and Atmospheric Association, the greatest risk for major and moderate flood conditions includes the upper and middle Mississippi River basins, the Missouri River basin and the Red River of the North. Given that soil moisture is already high across much of the Midwest and many rivers are high in the central and eastern U.S., any locally heavy rainfall could trigger flooding.
'Unprecedented situation'
How to prepare and get up to speed on a new job in the midst of a pandemic? Costello, whose ag experience is limited to weekends on his grandparents' farm near Sesser and five years as chair of the Illinois House Ag and Conservation Committee, says he spoke with his bureau chiefs and division heads — and he called up his predecessors. He's talked with Bob Flider and Raymond Poe, and prior to the quarantine, had plans to meet with John Sullivan.
"They were all very complimentary about the staff at the department," Costello says. "And they've been able to guide me about who I should talk to and listen to more deeply."

MEETING: In one of his last face-to-face meetings prior to the quarantine, Jerry Costello (left) met with Illinois Farm Bureau President Rich Guebert and Vice President Bryan Gordon.
In terms of staff, Costello says they're still looking to replace Deputy Director Warren Goetsch, who retired at the end of 2019, taking with him decades of institutional knowledge about the department. Jeremy Flynn, who briefly served as interim ag director, has transitioned back to chief of staff, the same position he held under previous director John Sullivan.
"I consider myself lucky to have walked into such a great team of people at this period in time," he adds. "Farm to fork, we're still going to get it done."
Subscribe to receive top agriculture news
Be informed daily with these free e-newsletters
You May Also Like
---