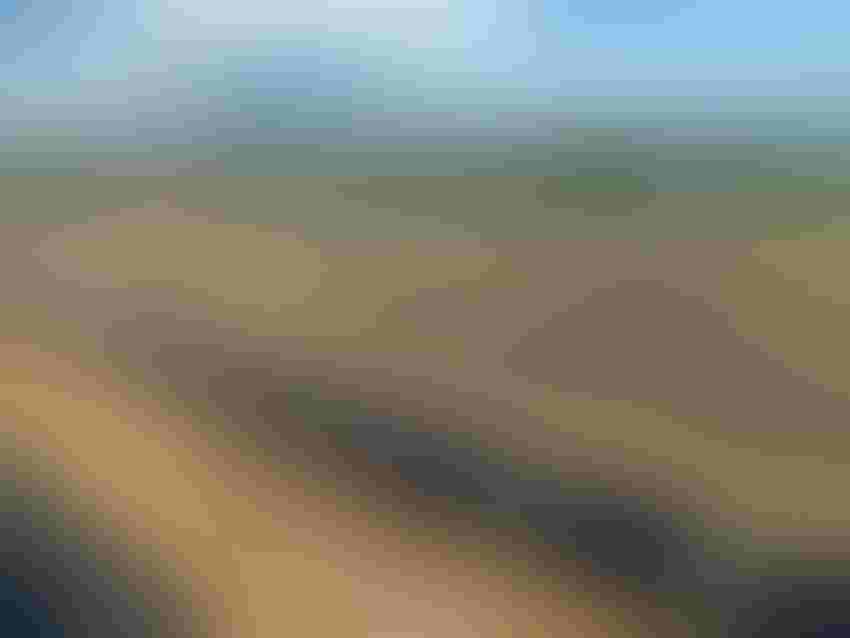 The research team of Stanley Culpepper, University of Georgia Extension weed specialist, continue to conduct research March 25 at the UGA Ponder Farm in Tifton, Ga., but work now under a new COVID-19 safety plan.
Stanley Culpepper, UGA CAES
COVID-19 continues to change day-to-day life across the country and globe. The scientists and staff who conduct agricultural research are also adjusting to new ways of doing business for now, too. In many cases, agricultural research has been told to suspend nonessential operations until further notice.
One example of an agricultural research institution proactively addressing the COVID-19 situation is the University of Georgia, which on March 20 paused the operations of some of its research. The delay was issued to comply with local, state or federal guidelines to protect human health during the pandemic.
On March 25, Southeast Farm Press interviewed Allen Moore, Distinguished Research Professor and Associate Dean for Research at the University of Georgia College of Agricultural and Environmental Sciences to find out how this pause affects the university's agricultural research now and maybe down the road.
SEFP: Can you discuss in general how the current COVID-19 situation is affecting UGA agricultural research right now?
Moore: Like many other employers in the state, we are trying to minimize the number of people and the time spent on university property. Our overriding concern is the health and wellbeing of our students and employees. Of course, there are many grey areas, and research is one of those. It is hard to just stop all research. There are animals to care for, equipment and farm resources to maintain and plants to water. This means we have some people on our research station properties, including Athens, Griffin, Tifton and the RECs, to ensure that when the university returns to business as usual, we have the resources and facilities to continue our research.
In the end, we asked all PIs who felt they needed to continue their research beyond just maintenance to send an email to David Lee (UGA vice president of research) and copy me and their head of department. David made the call on what was "essential." Again, his main question was, "Can you pause this research for a few weeks?" In some cases, there are time-sensitive data to collect or a long-term investment to maintain where stopping the research would result in the loss of years of valuable data. These were the sorts of projects he approved. David was very understanding of the seasonal nature of much of our work.
SEFP: How might the situation affect agriculture research on UGA farms later this year?
Moore: This is very hard to predict right now, as things seem to change almost daily. For now, we are only looking a few weeks out. We will continue to monitor things if the pause continues beyond that. At this point I can't predict what might happen. Obviously, we will still prioritize health and safety, but at the same time try to ensure that the ability of the college to do our research is preserved.
SEFP: What about row crop research specifically, which investigators will need to plant or start to plant later in April and May?
Moore: Again, we are monitoring this closely. Planting is of course time and weather sensitive. Hopefully nothing will be disrupted. Of course, social isolation is pretty easy sitting in the cab of a tractor!
The comradery and flexibility of our researchers and workers has been terrific. I'm very confident that we will get through this with minimum disruption. There may be some activities, such as field days, that are cancelled but we have clear priorities: people, maintain the research resources, conduct time-sensitive research.
Subscribe to receive top agriculture news
Be informed daily with these free e-newsletters
You May Also Like
---