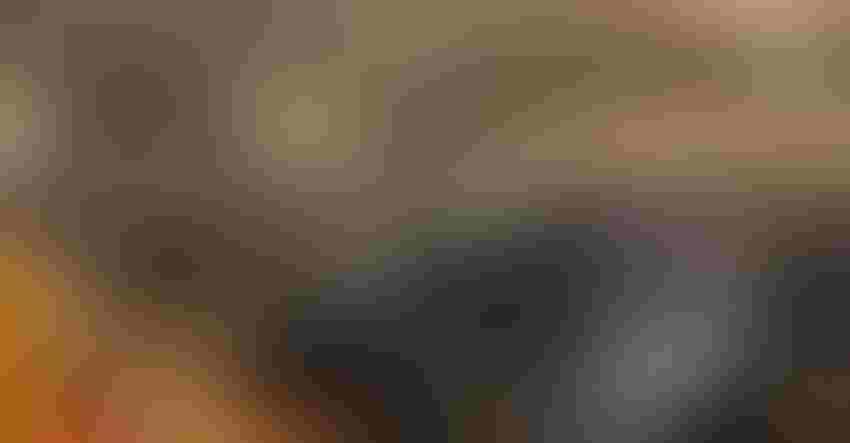 The 2019 Arkansas Crop Management Conference was largely attended. After two years of virtual sessions, the 2023 event will return in person.
Jarrod Hardke
After two years of virtual sessions, the Arkansas Crop Management Conference will return in person for 2023. Over 30 sessions are planned, and continued education hours are available for Certified Crop Advisors (CCAs) and Licensed Arkansas Consultants.
The conference begins at 9 a.m. on Jan. 17 and will continue through noon on Jan. 19 at the Wyndham Hotel in North Little Rock, Ark.
"We are excited about the event being in person this year," said Otis Howe, executive director of the Arkansas Crop Protection Agency (ACPA). "Attendees learn so much from one another by visiting face to face between sessions and at the banquets and receptions we have planned in the evenings."
Sessions
Sessions will include talks on soil fertility, pest management, soil and water, and row crop management across commodities. An hour is blocked off for each session which includes a 45-minute talk followed by an update from a sustaining business member in the ag industry.
Throughout the conference, speakers and industry representatives will be on hand to answer questions and visit with attendees.
"There will be both research-based information along with a chance for attendees to learn about what is going on in the industry – with updates on seed, crop protection, and fertility.
"CCAs and Arkansas Consultants can earn continued education hours for each session they attend, and this is also a great meeting for our farmers. We would love for them to attend and connect with others in the industry," Howe said.
The final program will be released soon, and Howe said there will be talks from both in-state and out of state speakers at the event.
"This is a great opportunity to hear the latest information on what is happening in other states. It is often a precursor to what we can expect in Arkansas ag, so this is valued information for our farmers and consultants," he added.
Howe mentioned a talk specifically focused on auxin resistance to dicamba and 2,4-D in Tennessee. Other talks will address issues around crucial herbicides that farmers may lose due to the EPA's proposed registration changes and restrictions.   
Registration and Hotel Accommodations
Links for registration and hotel accommodations are on the ACPA website at acpanews.com.
Registration for in-person attendance is $200, with a reduced rate of $125 for government employees.
While early registration is recommended, attendees can register onsite for an additional $25.
Howe noted that all sessions will be recorded, and in person attendees will have full access to the online recordings as part of their registration package.
A virtual-only option is available at a cost of $300.
"We are trying to encourage people to attend in person. For the virtual-only attendees, all recordings can be accessed online, and continuing education hours are available for this option as well," he said.
Attendees can book accommodations at a reduced lodging rate through the Wyndham Hotel link on the ACPA website. The room block is open until Jan. 10. If you call the hotel directly, be sure to mention you are attending the conference to take advantage of the special rate.
Sponsorship and Contact Information
The crop management conference is sponsored by the ACPA. It is also sponsored by the Arkansas Plant Food Association, Arkansas Crop Consultants Association, and the Arkansas Certified Crop Advisors.
For questions or additional information, call Howe at (501) 690-4297; or email [email protected].
About the Author(s)
Subscribe to receive top agriculture news
Be informed daily with these free e-newsletters
You May Also Like
---