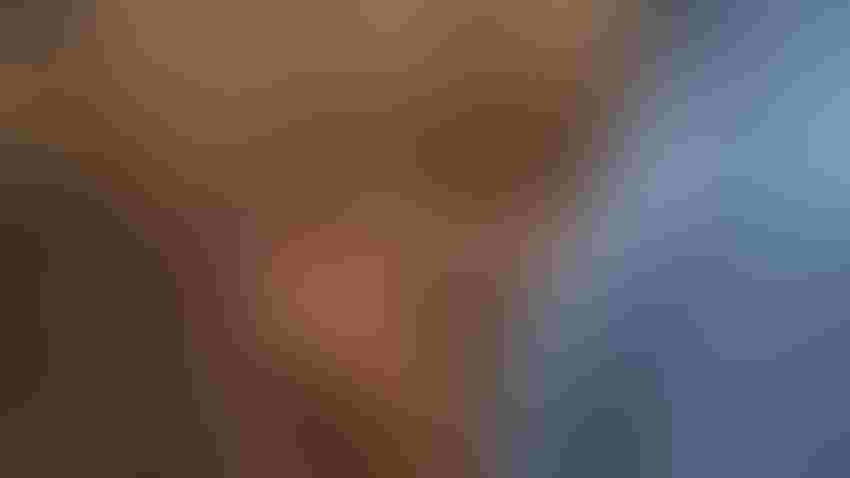 Photo submitted by BASF Agricultural Solutions
Every soybean grower faces a different array of weed, pest and disease pressure throughout the season, so choosing the right seed to combat the specific challenges on their field is one of the most important decisions they can make to start the season off right. Bill Backhaus, Midwest Agronomist for BASF Agricultural Solutions, has a few tips for growers to keep in mind when selecting seed for 2024.
Understand the complexities of your field
Backhaus recommends growers take a good look at the characteristics of their fields. "They should consider all potential problems they're likely to encounter and choose seed products that offer possible solutions," he said. "It's about selecting the right seed for all the challenges faced in each specific field."
For many Midwest soybean growers, testing their fields for soybean cyst nematodes (SCN) will be a key element of that selection process. SCN is present in most areas where soybeans are grown and continues to rapidly spread each year, with annual yield loss potential estimated at $1.5 billion.1
Testing, testing, testing
"The tricky part about nematodes is that they can cause up to a 30% loss in soybeans before growers can see any symptoms," Backhaus says. He encourages growers to test their fields this fall so they can develop a plan to address any pest problems and have a clean field when it is time to plant.
"Once you know if SCN is present in your field, and what those numbers look like, then you can start building a preventative action plan," he said. "You can start off with a seed that provides protection against SCN."
BASF Agricultural Solutions and The SCN Coalition are joining forces this October for the third consecutive SCN Action Month to raise awareness of the dangers that SCN poses. This monthlong initiative educates growers on why and how to defend against this devastating pest, encouraging growers to get out in the fields to start testing alongside their trusted advisor.
Powerful performance and protection
Xitavo® soybean seeds with Enlist E3® technology offer high-yielding genetics with powerful performance and protection against SCN. Xitavo soybean seed, which is owned by MS Technologies and exclusively distributed by BASF, is offering 11 new soybean options for the 2024 planting season, all of which provide SCN-resistant traits. 
When growers consider seed that meets the needs of their farm, taking into account any pests that could threaten the health of their soybeans, Backhaus says they're setting themselves up for success. 
Find which Xitavo seed products best fit your needs and learn more about getting the highest yield out of your soybean seed at XitavoSoybeanSeed.com. To access more SCN management resources, visit SCNActionMonth.com, www.thescncoalition.com or talk to your local BASF representative.
1 Arjoune Y, Sugunaraj N, Peri S, Nair SV, Skurdal A, Ranganathan P, Johnson B. Soybean cyst nematode detection and management: a review. Plant Methods. 2022 Sep 7;18(1):110. doi: 10.1186/s13007-022-00933-8. PMID: 36071455; PMCID: PMC9450454.
Always read and follow label directions. XITAVO is a trademark of M.S. Technologies, L.L.C., West Point, Iowa.  Enlist, Enlist E3 and the Enlist logo are trademarks of Corteva Agriscience and their affiliated companies. The transgenic event in Enlist E3 soybeans is jointly developed and owned by Corteva Agriscience and M.S. Technologies, L.L.C.

©2023 BASF Corporation. All rights reserved.
Subscribe to receive top agriculture news
Be informed daily with these free e-newsletters
You May Also Like
---