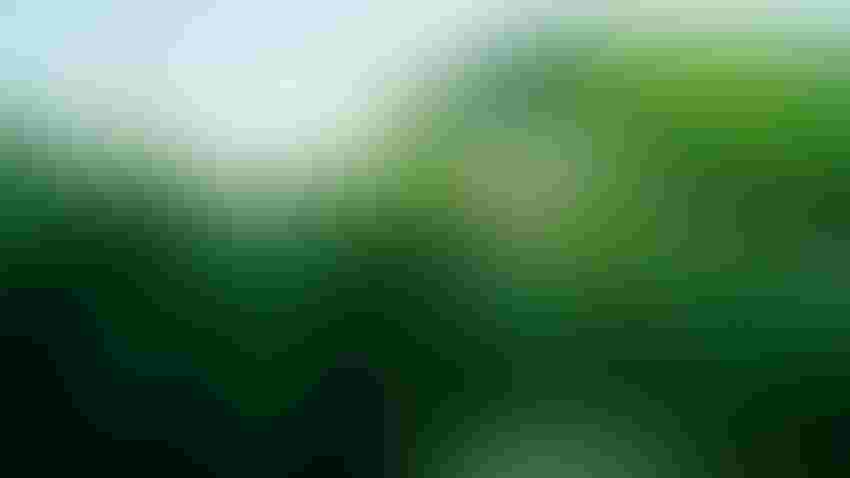 Every year, millions of corn acres are at risk for corn rootworm (CRW) damage. A 2022 study of CRW levels in the central Corn Belt found 86% of sampled fields showed some level of CRW pressure. Although pressure varies from field to field, and even within the same plot, there are steps farmers can take to protect their unique acres.
Set up fields for success
Protection starts at the seed level, which is why choosing products with the right traits to fit individual agronomic needs is paramount. Pioneer® brand Qrome® corn products are built to safeguard yield potential and defend fields against CRW pressure. With two modes of action to control CRW, Pioneer brand Qrome products have delivered an 8.5 bu/A yield advantage over competitor products with SmartStax® technology.1
Qrome products offer the most advanced insect protection and agronomic performance available from Pioneer. The proprietary technology bred into Qrome products improves trait integration across a broader range of the Pioneer germplasm – allowing more hybrids across maturities to be available for acres with CRW pressure.
"Genetics are particularly important when it comes to preserving yield potential," said Mary Gumz, Ph.D., Pioneer Agronomy Manager. "Because of the molecular stack technology and multiple modes of action bred into the seed, Pioneer brand Qrome products have the strength to provide a whole farm solution." 
Scouting is part of the solution
Although traits can protect fields from CRW, an effective management plan shouldn't stop at the seed. No solution is foolproof – but scouting can be a useful tool. In fact, root digs and sticky traps can determine CRW pressure and help make informed management decisions.
Root digs for larvae can help with in-season management decisions. If larvae are found, farmers can then determine what kind of a response is needed. Sticky traps also can be used to estimate the size of adult CRW populations.
It is recommended that farmers begin scouting in early to mid-June when corn is in the V6 or V12 growth stage. Because adult corn rootworm emergence begins around early July, scouting fields early is crucial to getting ahead of CRW damage.
"If a farmer encounters CRW while scouting, they should work with their local Pioneer field agronomist to determine the best course of action for their operation," Gumz said. "A rescue treatment may be necessary for in-season management. Timing and type of treatment are important things to consider with the help of an agronomist."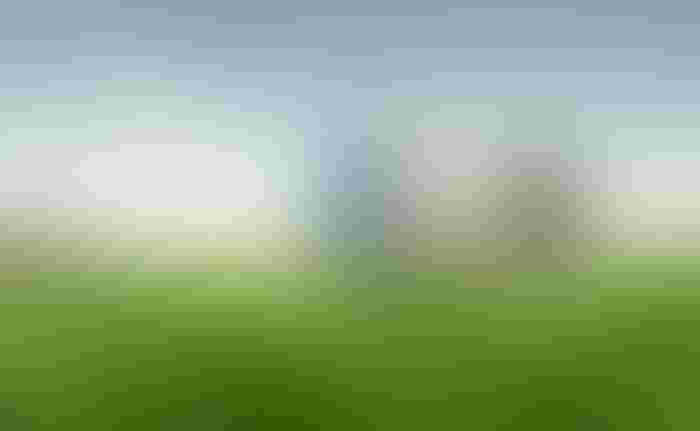 Photo submitted by Pioneer
Maintain best practices
Results from the 2022 CRW level study characterized CRW populations at four different levels – zero, low, moderate and high. No matter the size of a field's population, the research suggests maintaining best practices to overcome pest pressure and damage.
For low to moderate populations, it is recommended for farmers to rotate acres to another crop and plant a CRW Bt corn product to reduce growth for the next season. Likewise, applying a soil insecticide at planting can be a helpful mitigation tool. Fields with high populations may need a more intense plan that includes a foliar insecticide application.  
"Corn rootworm populations grow rapidly," Gumz said. "The population size determines what kind of suppression program a farmer should follow. However, for high populations, farmers should at least consider a foliar insecticide application to help reduce the number of eggs being laid."
Even though there are multiple practices farmers can take to manage CRW and protect yield potential, ensuring a base foundation at the start of the season is the first step. For more information on CRW management or Pioneer brand Qrome corn products, talk with your local Pioneer field agronomist or visit Pioneer.com.
¹Qrome product performance data is based on the average of comparisons made in the United States through 11/11/22. Comparisons are against all competitors, segment matched, and within a +/- 3 CRM of the competitive brand. Competitive products are products other than those marketed and/or sold by a member of the Corteva Agriscience group of companies.
Q (Qrome®) - Contains a single-bag integrated refuge solution for above- and below-ground insects. The major component contains the Agrisure® RW trait, the Bt trait, and the Herculex® XTRA genes. In EPA-designated cotton growing counties, a 20% separate corn borer refuge must be planted with Qrome products.
Qrome® products are approved for cultivation in the U.S. and Canada. They have also received approval in a number of importing countries, most recently China. For additional information about the status of regulatory authorizations, visit http://www.biotradestatus.com/
Agrisure® is a registered trademark of, and used under license from, a Syngenta Group Company. Agrisure® technology incorporated into these seeds is commercialized under a license from Syngenta Crop Protection AG. Roundup Ready® is a registered trademark used under license from Monsanto Company. SmartStax® multi-event technology developed by Corteva Agriscience and Monsanto. ®SmartStax and the SmartStax Logo are registered trademarks of Bayer Group. Liberty®, LibertyLink® and the Water Droplet Design are trademarks of BASF.
Pioneer® brand products are provided subject to the terms and conditions of purchase which are part of the labeling and purchase documents. ™ ® Trademarks of Corteva Agriscience and its affiliated companies.
Subscribe to receive top agriculture news
Be informed daily with these free e-newsletters
You May Also Like
---