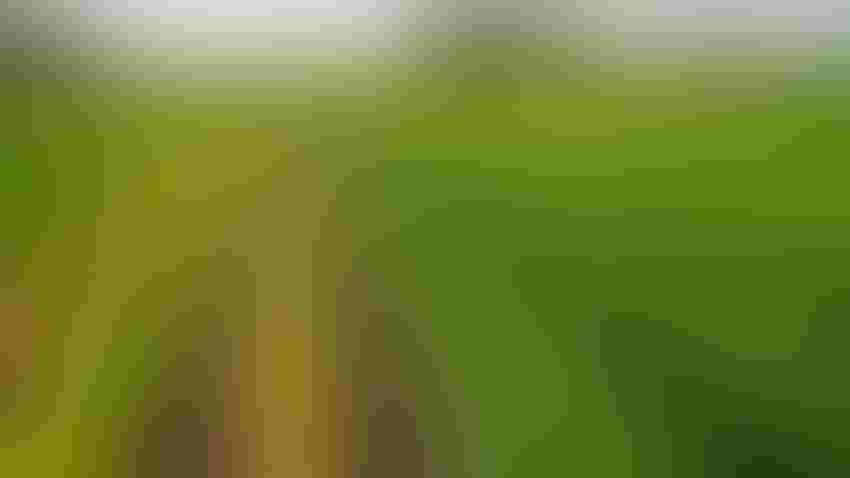 If you don't think soybean cyst nematodes (SCN) are lowering yields on your farm, Extension specialists and agronomists say you may want to take a closer look.
Research indicates SCN is a growing problem across U.S. soybean acres, with the potential to lower yields and take a big bite out of your profitability — sometimes with few obvious symptoms in the field.
Purdue University Extension says SCN is a "severe problem" in Indiana, where the pest is reported in 89 out of 92 counties. Purdue Extension estimates that 45% — nearly half — of fields in the state are infected with SCN.1
Pioneer Agronomy research found similarly alarming results across the Midwest. In 2021 and 2022, Pioneer field agronomists soil sampled 2,144 soybean fields across Iowa, Illinois, Indiana, Ohio, Michigan, Kansas and Missouri to determine SCN pressure. Over eighty percent of fields sampled had some level of SCN infestation. One out of four fields had SCN populations that could cause heavy to severe yield loss, from 20% to 90%.
With these numbers, the SCN Coalition says the pest is the No. 1 pathogen in North American soybean production, costing farmers more than $1 billion annually.2  
Diagnosing the Problem
If SCN is such a significant pest, why don't more farmers know they have a problem?
One reason is that SCN can be difficult to diagnose because symptoms are similar to other issues, such as herbicide damage, fungal disease or nutrient deficiency. All of these can cause yellow or stunted plants, making the presence of SCN difficult to determine. Furthermore, SCN often impacts fields without showing symptoms above-ground — causing yield loss that goes unnoticed season after season.
Pioneer Agronomy Manager Mary Gumz, Ph.D., said soil sampling is the best way to confirm SCN presence and determine populations. The optimal time to sample soils is just before harvest when populations are highest due to summer feeding.
"You want to take about a six-inch sample with a soil probe. Take about 20 to 30 soil cores in a zig-zag pattern across a field and mix them together," she said. "The important thing is to store the samples in a cool, airtight environment."
Gumz said to keep samples in sealable plastic storage bags instead of paper bags that allow samples to dry out. Avoid storing samples on a dashboard or other place where sunlight and heat could kill nematodes. Samples can be sent to one of the many university or commercial laboratories listed on the SCN Coalition website.
How to protect yield from SCN
If soil samples confirm SCN in your fields, now is the time to act — to protect yield potential for the following season and decrease future SCN populations.
"If you have fields that show a significant level of soybean cyst nematode for the first time, or with a big increase in populations, you need to start implementing management options in that field," Gumz said.
The first step is to select a variety bred with built-in resistance to SCN. Gumz points to two predominant sources of genetic SCN resistance, PI88788 and Peking. More than 90% of SCN-resistant varieties utilize PI88788, and Pioneer has approximately 200 varieties with this form of resistance.
In most cases, PI88788 offers the protection farmers need to control SCN populations. However, some races of SCN have developed resistance to PI88788 after decades of widespread use. If that's the case, farmers should consider planting a variety with Peking resistance. Gumz said Pioneer offers more Peking varieties than any other company and is actively breeding to bring more Peking varieties to the market.
"One of the things I'm most excited about as agronomy manager is that we have a great selection of both Peking and PI88788 varieties that really yield well," Gumz said. "Pioneer brand varieties with SCN resistance all offer top-end yield potential, strong agronomics and the herbicide-tolerant traits you need to control weeds — all for maximum productivity on their soybean acres."
In addition to planting resistant varieties, Gumz said farmers managing fields with heavy to severe SCN yield loss also can implement strategies such as using a nematode protectant seed treatment, such as ILEVO® fungicide seed treatment, and rotating to nonhost crops. Rotating varieties, forms of SCN resistance, and crops will protect current SCN resistance traits and help keep soils productive.
"We want to help farmers maintain high yields for next season, but our goal is to provide the traits and technologies farmers need to sustain that production for years to come," Gumz said. "We want to raise awareness of how SCN could be impacting production and let farmers know we have excellent solutions to this critical pest." 
Work with your local Pioneer field agronomist to identify the best Pioneer® brand soybeans with SCN resistance for your farm. To learn more about SCN and how you can manage this pest on your farm, go to www.Pioneer.com.
1 Faghihi, Ferris, 2017. Soybean Cyst Nematode. Purdue University, Extension Entomology, Department of Entomology. https://extension.entm.purdue.edu/publications/E-210/E-210.html
2 SCN Coalition, https://www.thescncoalition.com/lets-talk-todes/. 
™ ® Pioneer is a trademark of Corteva Agriscience and its affiliated companies. ILEVO® is a registered trademark of BASF. © 2023 Corteva.
Subscribe to receive top agriculture news
Be informed daily with these free e-newsletters
You May Also Like
---