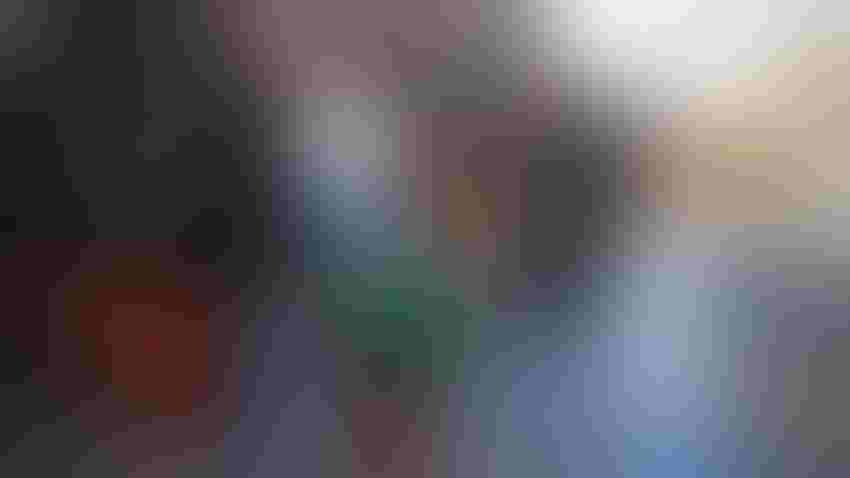 Photo submitted by Pioneer
Did you know Phytophthora sojae is the number one soybean disease for causing substantial yield reduction in North America? This is because the Phytophthora fungus can kill plants at all stages of growth, resulting in stand reductions which may cause replanting or yield loss.
Yield reductions can range from as little as 5% to more than 50% depending on severity. To safeguard soybeans from this yield-robbing disease, it's critical to start the season off as strong as possible with an effective seed treatment. This will help soybean seedlings fight off early diseases that can impact them in the long run.
Pioneer is excited to bring farmers a new tool to protect their soybeans from this #1 disease with the new LumiTreo™ fungicide seed treatment. It is a powerful three-way premix fungicide, with three effective modes of action for key early-season diseases to help soybeans reach their full potential.
"LumiTreo fungicide seed treatment will bring a welcome and significant boost to yield potential as the ingredients will provide significant protection against Phytophthora sojae, known as the number one soybean disease for causing substantial yield reduction in North America," said Brad Van Kooten, Seed Treatment Category Leader, Corteva Agriscience. "The active ingredients include oxathiapiprolin, ipconazole and picoxystrobin."
For added insect protection, when farmers pair LumiTreo fungicide seed treatment with an imidacloprid insecticide, they will achieve a whole new level of yield potential, disease and insect protection for their soybeans – all backed by extensive research.
"Based on extensive trial research conducted over three years at 256 total locations in the U.S., this new soybean recipe will deliver disease protection, in-field performance and plantability," Van Kooten said. "LumiTreo fungicide seed treatment will also help soybean seeds start the season off strong by protecting against common seedling diseases, such as damping off, seedling blight, and seed and root rot."
Corteva Agriscience is dedicated to empowering farmers with outstanding performance and unwavering confidence through its expanding LumiGEN® seed treatment portfolio. This portfolio is built on a proven foundation backed by the rigorous Corteva Agriscience seed applied technologies (SAT) evaluation process. At the Corteva Center for Seed Applied Technologies (CSAT) – a comprehensive facility encompassing a laboratory, testing center and seed treating plant – potential products undergo meticulous evaluation through an exclusive six-step PASSER process (Plantability, Application, Seed Safety, Stewardship, Efficacy and Regulatory requirements). This enables Corteva to nimbly meet the evolving needs and expectations of farmers while also minimizing potential adverse effects on the environment.
LumiTreo fungicide seed treatment will be available at Corteva production facilities and downstream treating facilities this spring. To learn more about protecting and treating soybean seeds, contact your local Corteva seed brand sales representative or visit Corteva.us.
™ ® LumiGEN and LumiTreo are trademarks of Corteva Agriscience and its affiliated companies. LumiTreo® is not registered for sale or use in all states. Contact your state pesticide regulatory agency to determine if a product is registered for sale or use in your state. Always read and follow label directions. © 2023 Corteva 
Subscribe to receive top agriculture news
Be informed daily with these free e-newsletters
You May Also Like
---