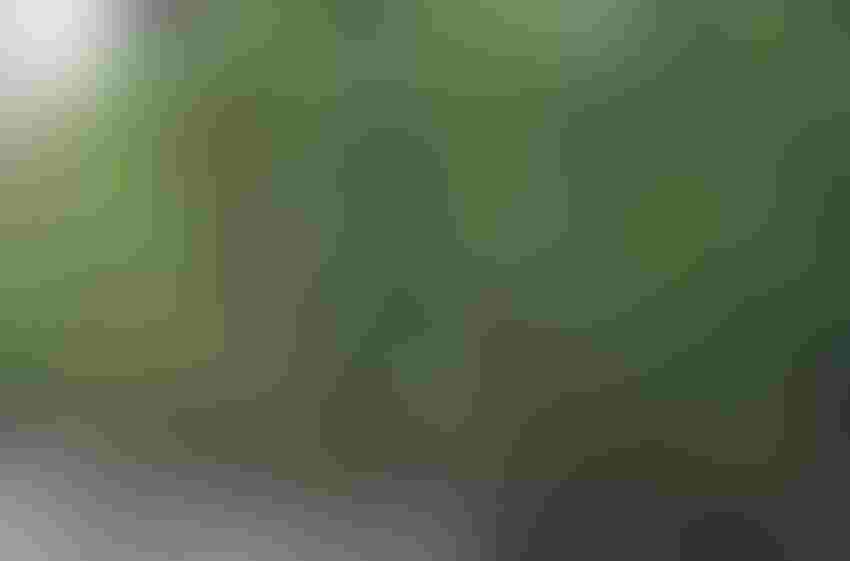 I am asked by weary growers, 'What could I have done differently?' As cotton and peanut harvest continues, growers fully realize the extent of damage from diseases such as tomato spotted wilt, Fusarium wilt and nematodes.
For management of such maladies, the dye was cast when the seeds were covered. There is little to be done to protect from further loss, other than perhaps digging peanuts earlier than planned.  Still, there are critical steps one can take to protect future crops:
Identify the cause for damage or poor growth in a field.  Is it a fertility problem?  Is it a pH problem?  Is it a disease problem?  Is it a nematode problem?  If the damage is from a disease or nematode.
Identify the villain to include estimating the magnitude of a nematode population.
Know Your Enemy
Understand fully what management options are available.  Options may include crop rotation, selecting a resistant variety, and use of a fungicide or a nematicide.  Success in the future will require something a man named Sun Tzu understood nearly 2,500 years ago.  Success requires that you know your enemy and that you know yourself.
Born in approximately 544 BC, Sun Tzu was a Chinese general and the author of "The Art of War." Though Sun Tzu probably didn't know much about plant diseases, today's farmers can find wisdom in his directives for success in battle.  
Sun Tzu advised, "If you know the enemy and know yourself, you need not fear the results of a hundred battles. If you know yourself but not the enemy, for every victory gained you will also suffer a defeat. If you know neither the enemy nor yourself, you will succumb in every battle." 
Translating for the battlegrounds on today's cotton and peanut fields, I interpret as follows:
If growers understand the risk of diseases and nematodes and understand available management tools, then there is reasonable expectation for success. 

If growers recognize the tools at hand, but do not understand the diseases and nematodes threatening the crop, then there is as much chance for failure as these is for success. 

If a grower understands neither the risk to diseases and nematodes nor the tools available (or is unwilling to adopt them), then there is little hope for a profitable crop.   
In conversations with growers late in the season, I have thought about the teachings of Sun Tzu several times.  One grower was anxious over the amount of tomato spotted wilt he found in his peanut field.  Another grower recognized a nematode problem in his cotton and was considering corn for 2021 but had never taken nematode samples. The final grower was frustrated by extensive damage in his cotton from Fusarium wilt, a disease he had never noted before.  All reminded me of the art of war.
More or Less?
For each grower above, the extent of their problems were only fully realized late in the season; however all management options must have been deployed by the time the furrow was closed.  In two instances there was polite push-back from the growers on my assessment of their situation.  Where Tomato spotted wilt was severe, the grower had a tough time accepting that 'Georgia-6G' hasn't played out with regards to resistance.  Where Fusarium wilt was severe, the grower struggled to believe my insistence that the disease wasn't brought in on the seed and this wasn't the first time it had been in the field.  While the second cotton grower recognized that nematodes were a problem on his farm, he had never sampled for them and could not know how beneficial a rotation with corn would be for his next cotton crop.  In each case, Sun Tzu's advice "to know one's enemy" is essential for future crops.
To know yourself is to understand what you can do to improve disease and nematode management in future crops and to perhaps recognize limitations.  For some growers, it may mean being more aggressive in assessing risk; perhaps by sampling for nematodes in the fall of the year. 
For others, to be more aggressive may mean recognizing that you simply can't be everywhere all the time and that hiring a consultant may be a good decision.  For others, it may mean greater attention to details, such a calibration, timing of applications, and choice of products. And for some, it may mean accepting that spending more, or spending less, may be most profitable.
At season's end, growers can learn lessons and apply them next year. First and foremost is to identify where damages occurred, and to adjust management programs to improve profit.  Modifications that can improve profitability include changes in rotation, changes in production, and use of new products.  Perhaps of greatest importance is the recognition that new technology, new varieties, and new products are being developed now that can help our management in the future.  As Sun Tzu noted thousands of years ago, knowing one's enemies and oneself are what one needs for victory. 
Subscribe to receive top agriculture news
Be informed daily with these free e-newsletters
You May Also Like
---