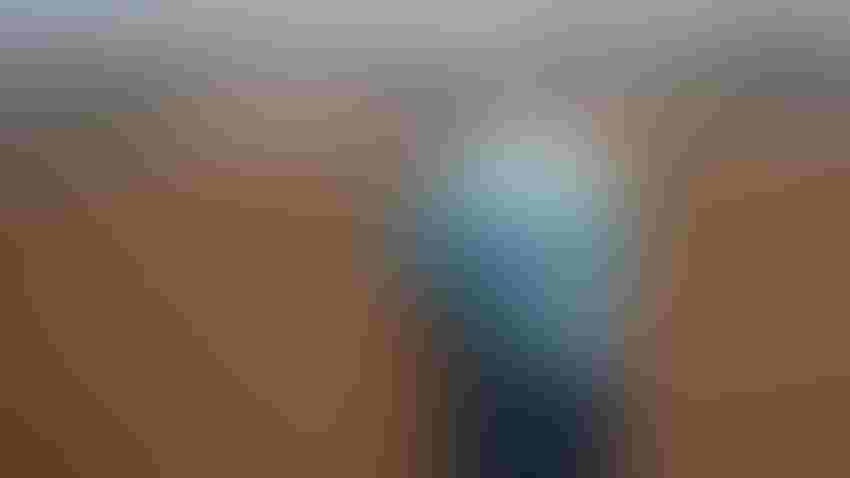 At a Glance
If cotton is more than a month away from defoliation, consider protection from areolate mildew with a fungicide application. 

I would assess disease severity in my fields prior to harvest. 
There is still need and opportunity to fight diseases and nematodes. There are peanuts to dig and cotton to pick. But in my wheelhouse of disease and nematode management, there are still things that can be done. 
I am a big fan of Yogi Berra, not only as a baseball player, but also for the humor in the sayings attributed to him. My favorite is "It ain't over 'til it's over." The words are true in baseball, in life and in farming. With days and weeks to go until harvest is complete and a month or more until our first freeze, there are crops that need protection and samples to be collected to protect next year's crop.   
Here is a list of five things I would ask you to consider, because it ain't over 'til it's over. 
If you have cotton that is more than a month away from defoliation, consider whether protection from areolate mildew with a fungicide application is needed. There have been examples in Georgia where cotton was not protected and the crop was punished by this disease. I recommend scouting. If areolate mildew is present, if the crop has good yield potential, and if defoliation has not reached more than 15%-20% then I would advise a fungicide application. 
Harvest for some of our peanut crop is delayed because of cooler weather at the beginning of the season. Threat of white mold begins to subside as temperatures cool, especially nighttime temperatures. In some years, as in 2019, conditions remain "hot" well into October, and the threat continues. The peanut crop should be protected from leaf spot disease until within two to three weeks of digging. The choice of "best" late-season fungicide is made by considering:  
a. time until digging,  
b. how much leaf spot is in there,  
c. how much white mold in the field
d. the pre-harvest interval for the fungicide.
Dry weather plagued many growers in southeast Alabama, southwest Georgia, and in the panhandle of Florida. Fields, especially non-irrigated fields that suffered from extended drought stress, will have elevated risk to aflatoxin. These fields, and the dry corners from irrigated fields, should be harvested separately and stored separately, from peanuts produced under irrigated conditions. 

Late-planted corn is especially susceptible to diseases such as southern corn leaf blight, northern corn leaf spot, tar spot and, sometimes, southern corn rust. Late-planted corn is exposed to spores associated with these diseases almost from the time it emerges. Late-planted corn will almost assuredly benefit from one or two fungicide applications. However, based upon yield potential and value of the crop, choice of fungicide and number of applications must be made carefully.   

I would assess disease severity in my fields prior to harvest and work carefully to determine what diseases or nematodes were not controlled as well as you would have liked. In corn, I would assess the success of your management program for southern corn rust, tar spot, and nematodes. For soybeans I would assess success for management of nematodes, soybean rust, and Cercospora leaf blight. For cotton I would assess success of management for nematodes, target spot, areolate mildew, and Fusarium wilt. For peanuts I would assess the management of tomato spotted wilt, leaf spot, white mold (stem rot), and Cylindrocladium black rot (CBR). 

After assessing all of this disease and nematode conditions, now is the time to understand why there might have been a problem. Did poor stand result in more tomato spotted wilt in the peanut field? Could you have planted a nematode-resistant variety or used a different nematicide? Did you miss the opportunity to spray for soybean rust or areolate mildew? Was there a better choice of fungicides for your peanut crop?  

After harvest and before the onset of cold weather is the BEST time to pull soil samples to be assessed for plant-parasitic nematodes. Soil samples should be taken directly from the root zone to a depth of at least four inches. Do not pull samples if the soil is very dry; the results will not be accurate. Samples should be submitted for analysis as quickly as possible. If submission is delayed, samples should be kept cool until they can be submitted. Decisions for 2024 crop are better made if the risk to damage from nematodes is included in the process.
The 2023 field season is quickly drawing to a close. However, as Yogi Berra said, "it ain't over 'til it's over." There is still time to protect the crop and to protect the yield. There are still opportunities to assess your disease and management program to improve for 2024. The 2023 season ain't over yet. 
Subscribe to receive top agriculture news
Be informed daily with these free e-newsletters
You May Also Like
---