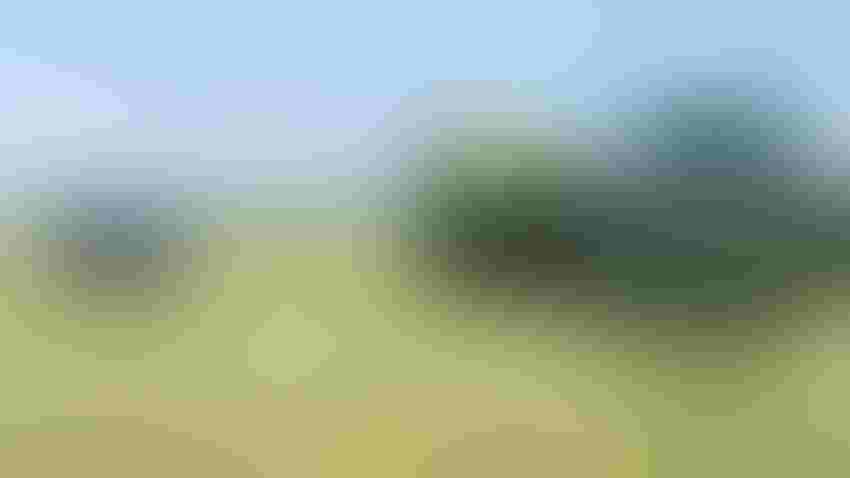 During his work with Arkansas Cooperative Extension, Bill Robertson conducted on-farm research trials alongside farmer, Jesse Flye to increase soil health, examine seeding rates, and grow regenerative cotton.
Joe McAlee, University of Arkansas System Division of Agriculture
At a Glance
Starting small then scaling up is key to a successful soil health management system.

When it comes to cover cropping, reduced inputs mean increased crop management.

Financial incentives are available for conservation practices, with a strong outlook for the foreseeable future.
In mid-August, farmers and local soil health specialists gathered for an old-fashioned meeting beneath shade trees at the Judd Hill Foundation Farm in northeast Arkansas. The open floor discussion allowed attendees to share their cover cropping experiences and lend advice to new farmers considering the same practices. 
The meeting was hosted by the Soil Health Institute and the Arkansas Soil Health Alliance. Bill Robertson served as moderator. Robertson has been an advocate for soil health for many years. Now that he is retired from Arkansas Cooperative Extension, he manages his family's long-established livestock and forage operation in northeast Arkansas. In addition, he works as a conservation agronomist. 
Throughout his career, Robertson has been both a teacher and student of soil health management. He gained vast knowledge through years of research-based studies and also relied on advice from others in the soil health community.  
Robertson said, "There are a lot of things I have learned from other producers, and the Arkansas Soil Health Alliance is an excellent local resource. The membership has about 100 collective years of experience in conservation cover cropping. I seek their advice and scale it to fit the needs of my operation."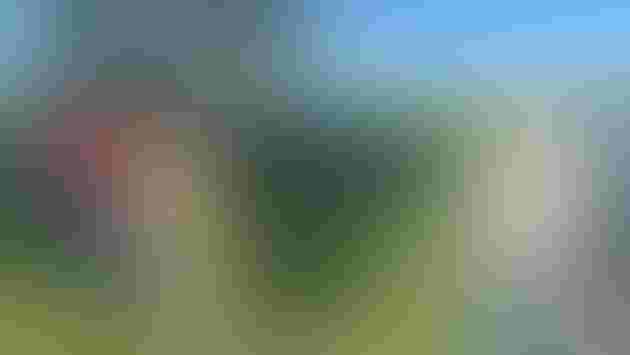 Attendees gathered beneath the shade trees at Judd Hill Foundation Farm in northeast Arkansas for an open floor discussion to share their experiences with soil health management systems. (Photo by Whitney Haigwood)
Start small and scale up 
Variances in soil types and soil nutrient levels leave much to consider when choosing suitable cover crop varieties. It can be overwhelming for a new farmer just getting started. Rest assured; veteran conservation farmers have been there.  
Their best advice is to "keep it simple." Start small with straight cereal, then scale up.  
Tim Smith, owner of Southern Soil Solutions Inc., began planting cover crops over two decades ago. Today he sells cover crop seed and consults with clients on the best species selections for their soil health management plan.  
Smith recommended, "When you first plant cover crops, do not plant more than 10% to 15% of your acres, because there is a learning curve." 
Parmer Hankins, farms in Independence County and is another soil health frontrunner. He began no-tilling around 25 years ago. For the last decade he has incorporated cover crops to build soil biomass and has diligently continued since. 
Hankins said, "I encourage other farmers to try it, and I preach it most at the local coffee shop. My advice is to start small with 30 or 40 acres and stay the course for at least five years to see how it works on your farm." 
Moving too fast can brew discouragement. Poinsette County farmer, Jesse Flye saw that firsthand. He began his soil health journey three years ago through research-based projects with Robertson. The first project involved planting straight cereal rye, and soon they went full throttle to include seeding rate trials and regenerative cotton plots.  
Flye and Robertson found a teachable moment when they hit a wall. Flye said, "Conservation practices work when you integrate them slowly. If you flip the switch, the light bulb will blow. There is a lot on the line, and you do not want a new cover crop farmer to try something that will not work the first time." 
"Farming Ugly" with conservation cover 
Beauty is in the eye of the beholder. That old saying certainly rings true for farmers committed to soil health. Gone are the days of inhaling the familiar smell of freshly turned dirt. Instead, the aesthetics of tilled fields take a backseat to preserving soil microbial activity.  
Flye said with a smile, "To steal a line from Bill Robertson, cover cropping is ugly farming." 
Others nodded in agreement, and Hankins said with a chuckle. "Farmers all around me are planting into freshly worked seedbeds. Meanwhile, I'm out there planting into cover crops that are anywhere from four to six feet high. That is when you realize you are on the extreme end of agriculture."  
Craighead County farmer, Jonathan Bobbitt could relate. He recently started a soil health management plan, and recalled no-till drilling into terminated cover crops with questions like: "Where is the row?" and "How do we count the rows to plant?" 
Regardless, the benefits of conservation cover cropping outweigh the looks.  
Marty White, farms in partnership with Flye. He said, "With conventional farming, we have been trained to work up the ground and make it look pretty." After three consecutive years of cover cropping, White affirmed, "If we could cover crop every acre, we would have it on every acre." 
Reduced inputs mean increased management 
Soil health's return on investment (ROI) increases progressively over time, but reduced inputs mean increased crop management.  
Keith Scoggins, soil health specialist and Arkansas state agronomist at USDA-NRCS, said, "There is a management side to soil health that is often overlooked, especially by farmers who are just starting. It takes more work to 'farm ugly' than it does to farm with conventional systems.  
"Those first 40 acres in cover crops will take a lot more work than the 80 conventional acres next to it." 
Conservation cover cropping is a wait and scout situation. New decisions come into the picture, like termination dates and timings, planting dates based on soil temperatures, and scouting for beneficial insects.  
The initial ROI is seen with reduced soil erosion, protection from wind damage, and easier management of pigweed populations. In time, soil biomass is built to increase soil infiltration, lessen soil compaction, and reduce irrigation timings. Committed cover crop farmers also benefit from fewer herbicide and insecticide treatments and requiring fewer soil nutrient applications. 
Financial incentives and support for cover croppers 
2023 was a big year for soil health financial incentives. Adam Eades, USDA-NRCS district conservationist for Greene County, reported that farmers can take advantage of funding from the Inflation Reduction Act and a new "Act Now" sign up that can be coupled with money from the Environmental Quality Incentives Programs (EQUIP).  
Half of the money comes from the current climate-smart legislative focus, and a 300-acre cap with one application per entity helps spread funding opportunities to more farmers adopting conservation practices. 
Eades said this is different than EQUIP money from the past, and the new "Act Now" program provides greater financial benefit for high priority practices like cover crops, reduced tillage, and precision nutrient management. 
"This is more of a first come first serve basis. It is set up through our assessment and ranking program, and farmers who meet the threshold of set points will be funded right away."  
This funding is not just for new cover crop farmers. Financial incentives are also available to those who introduce multispecies cover crop blends or rotate new acres into conservation cover.  
Eades said, "Funding is only going to get better. If nothing changes, that money will almost double our EQUIP budget here in Arkansas, and that is a big thing for our conservation programs." 
For more information on funding or getting started, contact your USDA-NRCS district conservationist. The Soil Health Institute also provides money to farmers planting their first 40 acres of cover crop. For details see the Farm Press commentary, Soil Health Institute Incentivizes Farmers. 
Subscribe to receive top agriculture news
Be informed daily with these free e-newsletters
You May Also Like
---