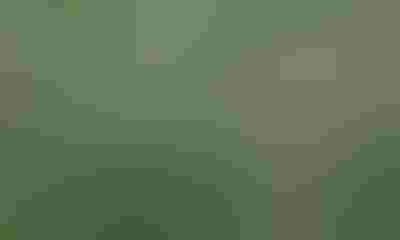 You've decided you will sow cover crops. How do you know which ones to select? Should you use only one or a mixture? How do you know when each different species needs to be seeded? Which ones will help scavenge nitrogen?
Corn Illustrated 8/1: High-clearance equipment makes foliar feeding more feasible
There are lots of sources of information out there, and perhaps nothing is better than past personal experience or advice from a neighbor who has already tried the cover crops you're considering. Nevertheless, the Cover Crop Decision Tool, a calculator of sorts developed by the Midwest Cover Crops Council, can be a good place to start.

MAKE INFORMED CHOICE: The Cover Crop Decision Tool on the Midwest Cover Crops Council website helps you determine how various cover crops like these might fit into your farm operation.
"The calculator is available now and has lots of information built into it," says Anna Morrow, recently named program manager for the MCCC. Some information even gets down to the state and county level.
Here is an eight-step process for selecting cover crops, based on the MCCC calculator. The example is for a farmer located in Johnson County who is looking for general guidance on which cover crops to sow.
Step 1: Visit the MCCC website, mccc.msu.edu.
Click on "Cover crop selector tools" in the left-side menu and then "Go to the Cover Crop Decision Tool-Field Crops."
Step 2: Enter location information by selecting a state and county from the dropdown menus.
Currently there is information on eight states and Ontario in the selector. Select your state or the one closest to you. For this example, "Indiana" and "Johnson County" were used.
Step 3: View the table with cover crops and seeding dates.
A chart will appear with multiple cover crop species. For each one, a color-coded bar graph provides information on cover crops and seeding dates, and other growing information. Hover over any cover crop on the left side and click. An information sheet will pop up with more details on that species.
Step 4: Enter information about current cash crop.
Corn planted April 27 and set for harvest Oct. 10 was selected for the example. The tool automatically shades the table, showing when the crop will be growing. Bars for each cover crop are still in the background. If you want to seed while the crop is in the field, you will need an aerial applicator or high-clearance seeding rig.
Step 5: Enter drainage information.
Choose from different drainage classes. In this example, the soil is somewhat poorly drained. Select that from the dropdown menu, and some species may drop off the list.
Step 6: Enter tile and flooding information. This field is tiled. There is no flooding problem. Select those options and the table may grow or shrink. Some species are better-suited to these situations than others.
Step 7: Enter goals for the cover crops.
What do you hope to achieve? In this example, goals 1, 2 and 3, in order, were erosion fighter, nitrogen scavenger and soil builder.
Corn Illustrated 7/25: 7 steps to late-season scouting that could pay dividends
Step 8: Review ratings for possible cover crop selections.
The scale is 1 to 4, with 4 being excellent. Check out cereal rye and crimson clover. In this example, cereal rye rates excellent on all three goals. Crimson clover rates very good for erosion control and building soil, and good as a nitrogen scavenger.  
COVER CROP CALCULATOR: Visit the Midwest Cover Crops Council website to access the Cover Crop Decision Tool, and use the information you find on frost dates and preferred uses as a guide in your cover crop selection process.
Subscribe to receive top agriculture news
Be informed daily with these free e-newsletters
You May Also Like
---