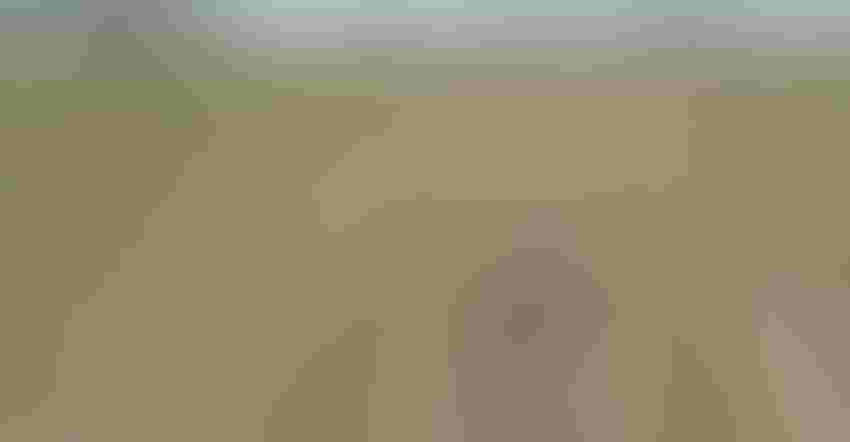 COVER CROPS: Implementing a new practice may not always pencil out, but it could mean meeting nutrient loss reduction goals. Plus, organizations such as IGCA offer opportunities to minimize risk.
Farm Progress photo
You've read the articles and heard the speakers discussing the benefits of cover crops. Initially, you think about profitability and yield results. You shift to skimming reports such as The Business Case of Conservation from Precision Conservation Management.
But are cover crops profitable? That shouldn't stop farmers from implementing them, says Megan Dwyer, nutrient loss reduction manager at the Illinois Corn Growers Association. There's more to cover crops than yields, she says — like an opportunity to work toward environmental goals such as the Illinois Nutrient Loss Reduction Strategy.
Currently, there are nearly 1 million cover crop acres statewide. To hit short-term goals of the plan, Illinois farmers need to plant nearly 7 million cover crop acres by 2025, Dwyer says. And they'll need to plant over 20 million cover crop acres to reach the long-term goal of a 45% reduction in nitrogen and phosphorus loss.
But time is key.
"It takes three to five years to really become comfortable with the systems change and to begin to see the soil health benefits," Dwyer says. "One of those impacts is water infiltration. With cover crops, we see less water standing and less ponding, which is really going to help yields as we continue to see climate change."
Still unsure about implementing cover crops?
Dwyer says farmers may be hesitant to adopt cover crop practices due:
risk, time and education of implementing a new practice

wide range of variable costs, including seed type and application method

change in necessary equipment for a different system

implementing practices on rented acres and the non-operating landowner relationship
Dwyer says ICGA and other organizations know it's a tough sell. In fact, ICGA is actively working on new programs and initiatives at the state and federal levels to help farmers overcome those barriers.
Plus, 62% of all Illinois farmland is not farmed by the owner of that ground. Often, lease agreements are verbal and annual. That makes it even harder to implement a practice that takes multiple years to see benefits. ICGA has partnered with the Illinois Soybean Association and University of Illinois Farmdoc to help provide a framework for farmers to discuss executing a new conservation practice with their landlords.
Dwyer adds that there are other programs for any farmers wanting to minimize the risk of implementing cover crops on their operation.
She encourages interested farmers to check out the Fall Covers for Spring Savings program. The Illinois Department of Agriculture offers $5 per cover crop acre off your crop insurance if you aren't receiving any state or federal cost-share incentives. IDOA is doubling its covered acres for 2022, up to 100,000 acres from 50,000 in 2021. Applications for this program open Dec. 15 on the IDOA website.
In the past, ICGA has partnered with Growmark and Beck's to provide a first-time cover crop program. This program has happened in six different years, Dwyer says, offering farmers a low-risk way to simply try out cover crops.
The way it works is an ICGA member could apply to have a winter terminal mix aerially applied on 40 acres for $600, which covers seed and application, she says. Selected applicants have been farmers who have never tried cover crops or maybe tried them years ago unsuccessfully. This effort has touched over 20,000 acres. 
Sometimes, the best lesson may be from a neighbor.
"The Illinois Sustainable Ag Partnership has sponsored advanced health training workshops to create leaders around the state that can be local experts and resources for farmers," Dwyer says. Each field is different, so hearing success stories from local farmers who use cover crops will hopefully create some synergy and positive experiences, she adds.
Remember, your cover crop journey can start small.
"We're not asking you to convert your entire farm. We're not even asking you to convert an entire field," Dwyer says. "Start with 20 or 30 acres and just see what happens."
At the end of the day, using cover crops is each farmer's decision, she says. But everyone can be part of the Illinois Nutrient Loss Reduction Strategy by planting a few cover crops.
About the Author(s)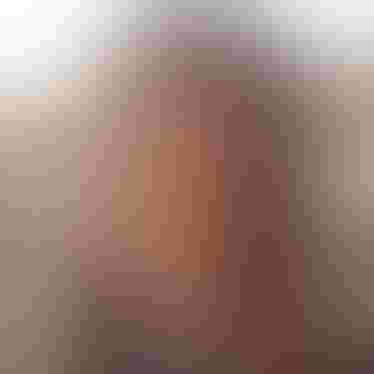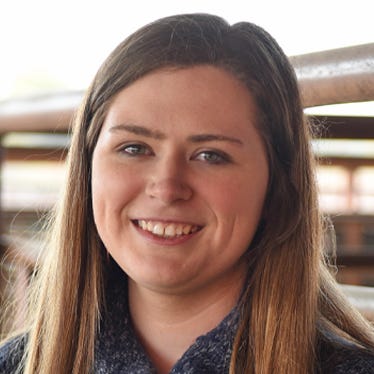 Field editor, Farm Progress
A 10th-generation agriculturist, Sierra Day grew up alongside the Angus cattle, corn and soybeans on her family's operation in Cerro Gordo, Ill. Although she spent an equal amount in farm machinery as she did in the cattle barn as a child, Day developed a bigger passion for the cattle side of the things.
An active member of organizations such as 4-H, FFA and the National Junior Angus Association, she was able to show Angus cattle on the local, state and national levels while participating in contests and leadership opportunities that were presented through these programs.
As Day got older, she began to understand the importance of transitioning from a member to a mentor for other youth in the industry. Thus, her professional and career focus is centered around educating agriculture producers and youth to aid in prospering the agriculture industry.
In 2018, she received her associate degree from Lake Land College, where her time was spent as an active member in clubs such as Ag Transfer club and PAS. A December 2020 graduate of Kansas State University in Animal Sciences & Industry and Agricultural Communications & Journalism, Day was active in Block & Bridle and Agriculture Communicators of Tomorrow, while also serving as a communications student worker in the animal science department.
Day currently resides back home where she owns and operates Day Cattle Farm with her younger brother, Chayton. The duo strives to raise functional cattle that are show ring quality and a solid foundation for building anyone's herd.
Subscribe to receive top agriculture news
Be informed daily with these free e-newsletters
You May Also Like
---