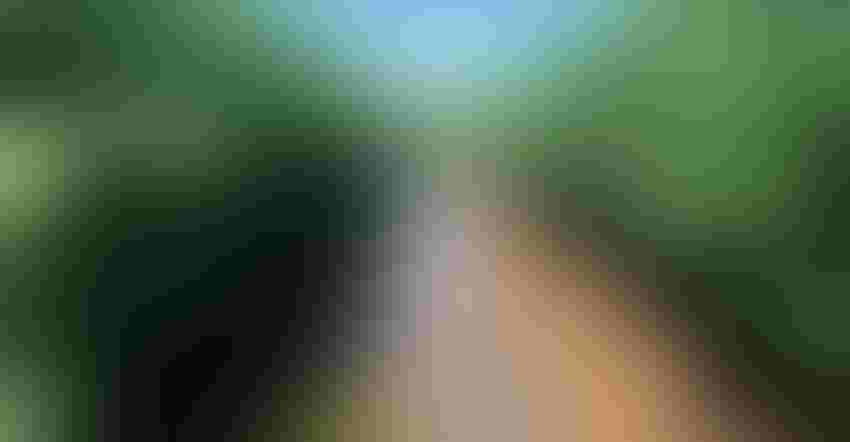 "You gotta love to work to grow cotton," say partners Ron Holthouse and Travis Senter II, who farm near Osceola, Ark. (Photo by Travis Senter II)
Travis Senter
Travis Senter II and Ron Holthouse operate diversified farm operations, some in partnership, that include rice, corn and soybeans.
But it's cotton that takes the lion's share of attention.
"I started growing cotton in 1984, after I came home from college to farm full time," Holthouse, 61, says. "I fell in love with cotton."
Senter, 41, says cotton has performed well on the Mississippi County, Ark., farms he and Holthouse tend on their own and together on about 4,500 acres.
"We've made good yields the last few years, despite some weather issues," he says.
They credit improved varieties for some of their success. "In 1984, I bought cotton seed for $50 a bag. I could buy Pix for $128 a gallon and never worried about using too much," Holthouse says.
Things have changed. "Now, Pix is $5 a gallon and cotton seed costs $550 a bag," he says. "We get a lot of technology in that bag. That's worth a lot."
Varieties
"We know what varieties work best," Senter says. "We know from ginning which ones produce. And we bounce ideas off each other on trying something new."
Senter says other technology, data pulled daily from machinery and satellite imagery, improves efficiency. He uses that data to determine when and where to apply growth regulators.
He also relies on data and imagery to monitor equipment in the field and to locate high moisture round bales at harvest time. They try to gin those first, sometimes in the small gin the Senter operation owns instead of putting them in line at larger gins, risking loss.
The gin improves efficiency, they say, especially when they have wet bales or need to spread out harvest.
They like cotton but recognize the season-long commitment. "If you want to grow cotton, you have to love to work," Holthouse says. "We don't have a layby time with cotton."
"You also have to love to spray," Senter adds. "We have scouts checking cotton two times a week. When they show up with their reports, we have to be ready to go."
They also monitor moisture demand with soil moisture sensors and rely on the 75 miles of poly pipe they install every year to irrigate effectively.
Crunch times
Crunch time comes at planting and harvest. They each own a John Deere high-speed ExactEmerge planter they say speeds up seeding and improves emergence and uniformity.
Between the Senter, Holthouse and the partnership operations, they have three round-bale pickers and schedule harvest that's fair to each operation.
They might start out working separately to plant and harvest but come together toward the end to finish up together.
"We did not have a single moment last fall when it was possible to pick cotton that we were not picking," Senter says.
Holthouse's nephew, Chase Chafin, manages harvest equipment. Between the partnership acreage and individual farms, plus some custom harvest, they picked about 6,500 acres of cotton last year with three pickers.
They may add to cotton acreage this year but say they don't make significant changes based on market fluctuation. They have equipment in place to grow cotton.
Consistency, they say, works better than planting based on last year's market. Also, despite the work, they like to grow cotton.
Subscribe to receive top agriculture news
Be informed daily with these free e-newsletters
You May Also Like
---