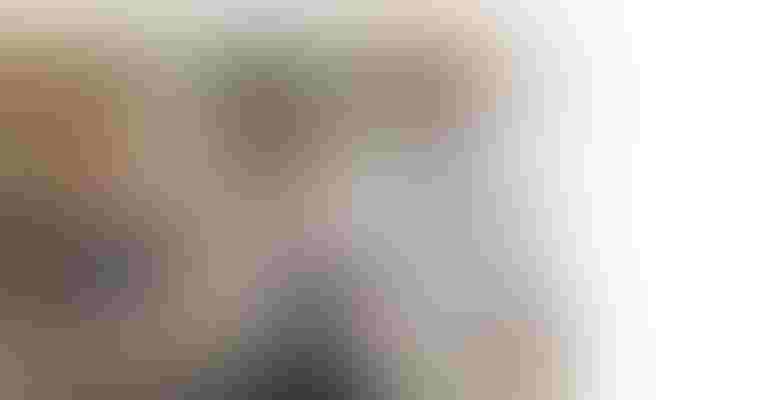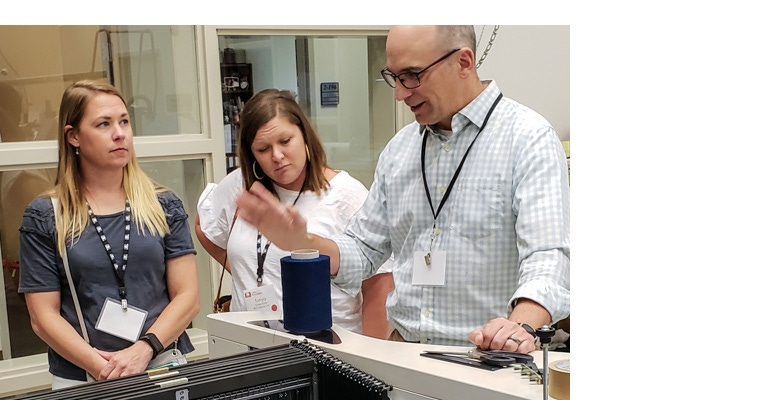 Julie Hardy, Ochlocknee, Ga., left, and Tonya Baker, Rich Square, NC, center, listen as Cotton Incorporated's Wovens Technical Manager Seth Winner discusses a trial using a new application of indigo dye.
Gathered around a circular table for breakfast in Raleigh, N.C., are a farmer, landowner, gin office administrator, and two gin secretaries from different states, all with various farming backgrounds but with one commodity in common — cotton.
More than 60 women were invited to participate in Cotton Incorporated's Women in Cotton tour in late June to receive an update on some of the hundreds of research projects underway at Cotton Incorporated and to tour the headquarters of the producer-supported organization.
Doerun Gin Office Manager Julie Hardy, who grew up on the family farm, traveled from Ochlocknee, Ga., to participate in the tour. "I grew up on a cotton farm, so I've seen the seed in the ground, the crop growing, and the crop being harvested," she says.
While working at a gin, she's also witnessed the process from field to gin to the shipping containers that are transported to the port at Savanah, Ga., from where the cotton is shipped to Bangladesh, Thailand, China, and all over the world.
"It was neat to see what happens next," she says of the Cotton Incorporated visit. "The spinning, the textiles, and all the things they do to make clothes, sheets, and everything — it was great to see the rest of the story, as Paul Harvey would say."
'COTTON'S MY PAYCHECK'
Prior to the development of Bt technology, Hardy says, she and her mother, Elaine Hurst, and older sister, Becky Saunders, scouted cotton intensely every summer in their fields. "Since Bt technology was developed, we spray a lot less than when I was a child — Bt has been a great development for cutting down on spraying chemicals."
See Cotton Incorporated hosts Women in Cotton tour, Raleigh, NC
Though no longer scouting fields, Hardy jokes that as an adult cotton means a lot to her because it's her paycheck. "I love it," she says of the 55,000-bale gin where she works. "I love working with farmers."
The recent tour is the fourth Cotton Incorporated has sponsored specifically for women. "The Women in Cotton tour is important," says Shelley Heinrich, Southern Plains regional communications manager. "It creates an opportunity for them to come here and see firsthand what the cotton research and promotion program does in targeted areas such as field, textile, and consumer research,"
"Textile development and consumer promotions are always fascinating, and women are quick to relate to them since they're passionate about cotton and purchase the majority of those products.  It's also exciting to see participants building relationships and networking with women across the U.S. and the cotton belt."
EMPHASIS ON MATURITY
From the Missouri Bootheel, farmer Cindy Faulkner, who has produced cotton alongside her husband Rick for the last 42 years, describes the tour as "awesome — it was really neat to see the end product of what we grow on the farm."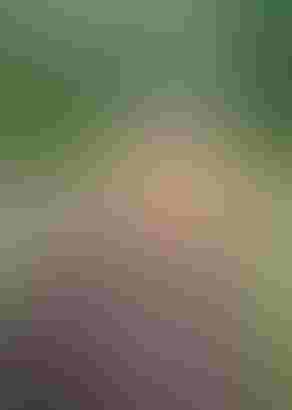 One of the topics discussed on the tour is the necessity for mature, high quality cotton that can compete against other textiles on the market, and Faulkner says it reinforced the importance of maturity in the cotton she and Rick grow.
"We're in the northern part of the cotton belt, and sometimes you've just got to pull the trigger at harvest time. We don't want to defoliate too early, but we also can't keep waiting," says Faulkner, who also handles the spraying for the family farm operation. "In the Bootheel, there's a time factor in getting the cotton matured and out of the field before the bad weather starts setting in."
She also runs the cotton picker during harvest — but not alone. "We have our special cat," she laughs. "I raised her on the picker. The year I first found her, she was about five weeks old. Since then, she's always ridden on the picker with me. I climb up one step and she's on my shoulder. She's with me from start to finish."
RESEARCH AND PROMOTION
For Jennifer Hewitt, member communications area manager for Plains Cotton Cooperative Association, PCCA, at Midland, Texas, the tour brought to life a phrase she had always heard, and even said when it came to questions regarding Cotton Incorporated: research and promotion.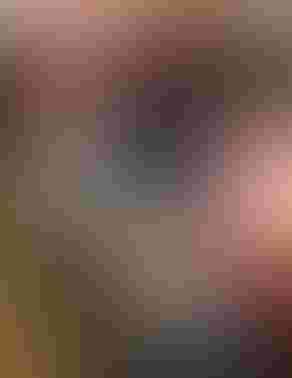 While previously working as an office manager at a local cotton gin, she says, growers would often ask her what the money deducted from their cotton check for Cotton Incorporated was used for. She would answer, as she had been told, "It's for research and promotion."
Touring the Cotton Incorporated headquarters, she says, "allowed me to see firsthand what research and promotion is all about — to see in detail where those checkoff dollars are actually going, rather than just reading the words 'marketing and research.' It was very eye-opening.
"When I go back to the gins, I can tell everyone I saw it with my own two eyes. I saw the research they are doing and all the marketing that's going on. It made it all a lot more real."
Hewitt, who grew up on her great grandfather's farm at Veribest, Texas, describes herself as somewhat of a naturalist, who tries to purchase more organic products. "Cotton fits right in with that lifestyle. I bought sheets the other day, and I made sure they were made with 100 percent cotton," something she says she wouldn't have been so intent on prior to the tour.
"I've been thinking about how can I pass this information along, how can I get everybody as excited as I am about cotton. It's got to be grassroots — if we in cotton aren't buying it, then why should we ask the rest of the world to do so?"
INDUSTRY ALWAYS CHANGING
New Madrid, Mo., landowner Becky Branum, who began managing the family farm after her husband Gary passed away, says though she's been in cotton her whole life, the tour reemphasized how the industry is always changing.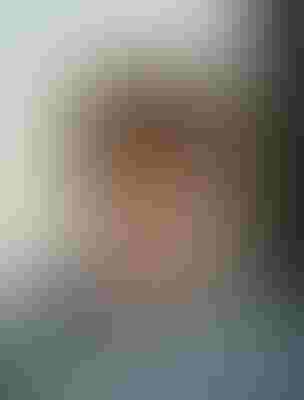 "Technology is a wonderful thing — those machines at Cotton Incorporated, what they do, is amazing. So many times, when the cotton leaves the field, we forget all about it. We don't always think about the processes that are involved from there all the way to the mills."
Branum, who remembers picking cotton as a little girl, or riding on the cotton sack while her parents picked, says "even as a consumer, we don't think about the processes it goes through to get to the final product the consumer is offered. I wish everyone had the opportunity to see and understand the depth of all that's involved, how the industry is advancing, and all that's being done to keep cotton competitive."
The Women in Cotton tour has made her more enthusiastic about this year's growing and harvesting season, she says. "I've always loved cotton. Each year, I can't wait to watch it growing and developing in the field. Now, knowing all the other steps it goes through to become a product in a store gives us a new enthusiasm for the crop."
Attendees also toured Raleigh Denim & Workshop, where jeans are still hand-cut and stitched, and the Thomas Sayre Studio, where artist Thomas Sayre showed his cotton art made out of tar.
"These women are familiar with the farming practices in producing cotton in the field," says Cotton Incorporated's Heinrich. "But cotton is not like grains once it is harvested. Most of it travels across the world to be spun, woven, and sewn before the consumer sees it again. These women are excited to learn about those steps and help communicate the process to their family and friends."
As consumers, Heinrich says, the tour also enables the women to become more aware of the cotton's sustainability, and how Cotton Incorporated has worked to ensure that it remains superior to other fabric choices available in the marketplace.
Subscribe to receive top agriculture news
Be informed daily with these free e-newsletters
You May Also Like
---