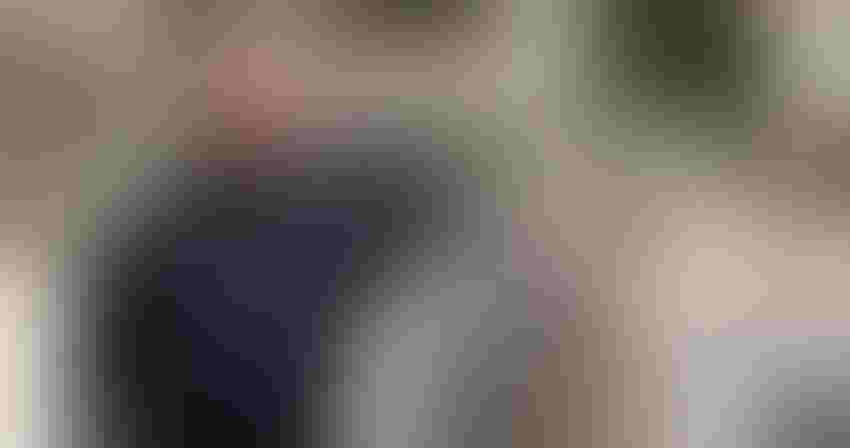 Tom Calloway manages Rayville Producers Gin in Rayville, LA.
Brent Murphree
The first thing Tom Calloway, the incoming president of the Southern Cotton Ginners Association, said as he sat down to talk about his new role is, "I'm a worker."
The third-generation cotton ginner likes to get things done. It's evident in the way he has helped grow the Rayville Producers Gin operation in Rayville, La., since he came on board as the gin manager in 2008.
Having been born into a ginning family, it was natural that he continues the family tradition. His father and grandfather started Bosco Gin in Bosco, La., in 1951.
He still lives there with his wife of 40 years, Kim. They have three grown children and six grandchildren.
"My daddy had some experience helping with a little local gin in Bosco," Calloway said.  "Back in those days there was a gin on every corner."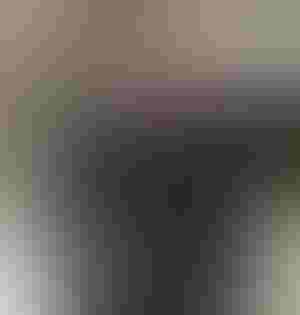 Tom Calloway, President of the Southern Cotton Ginners Association (Brent Murphree)
Calloway ginned Bosco Gin's last crop in 1989. He started his gin management career the following year at the age of 29 when Jones Producers Gin hired him to run the operation in Jones, La. The next 16 years were a time of local growth and consolidation. He learned a lot about how to make an operation grow, so it was a natural fit when he was hired by Rayville Producers Gin.
"When I went to work here, my first question to the board was, do we want to gin your cotton, or do we want to gin cotton for the public?" Calloway said.  "There's a difference."
 He said the board wanted to gin cotton for growers that did not have ownership in the gin. The larger customer base allowed them to do things they wouldn't or couldn't have done if they were growing for a smaller group of cotton producers.
Growing Rayville
When he began at Rayville they were able to gin about 800 bales in a 24-hour period. Today, on a good day he said he can gin 1,600. Improvements including going from four to five gin stands, updating their drying system and upgrading their bagging system have helped.
"Two years ago, we ginned 128,000 bales," he noted. "I said, Lord, why did you wait until I got this age. When I was younger, I probably could have handled it better, but we got it done."
The gin ran for three and a half months that year, but he said that it ran smoothly.
"When you get to ginning that long in Louisiana, weather becomes an issue," he said.  
But, aside from long hours and an extended ginning season the year turned out to be a good one.
Calloway is expecting 2022 to be a better year for the gin than 2021 when they ginned roughly 34,000 bales.
"I think our 2022 acres will probably double," he said. "We could do 80,000 bales, 90,000 bales would be a good number."
He said they could gin for three months or less, compared to 2021 when they started the gin on Oct. 3 and ginned a month.
"We can run this gin more efficiently 24 hours a day than we can on one shift," he said. "It helps on labor costs. It helps on electrical costs. All aspects."
Finding labor
He noted labor is a big concern for the industry. It is hard to find individuals to work in the gin. He is able to keep his key people all year but finding additional workers to run a night shift is difficult.
Which is why, he believes, it is good to be part of an organization that helps manage the flow of information in the industry, as well as the continuous change in regulations and policy.
"We need the association," he said. "The association does so much good for the industry. The safety program is topnotch. We really wear an industrial cap and with William Lindamood running the safety program, it's tremendous how much he prepares us for the rules and regulations that are set for the industry."
He points to the OSHA regulations that are in place to keep workers safe, including potential ways that COVID can impact the workers and the organization. He's proud of the fact that his operation has not had a work-related case of COVID during the ginning season, in part because the ginner's association helped the gins implement plans for managing during the crisis.
"It's a full-time job preparing the gins for those regulations," he said.  "With Tim Price at the helm of the organization, he's done right by the association. Tim and William both work hard and deserve a lot of praise."
Association leadership
Calloway has served in several leadership positions in the ginners' association including President of the Louisiana Cotton Ginners Association and vice president of the SCGA. He has also served on the organization's safety and finance committees.
"There is one thing I would like to emphasize," he said.  It's that I love this industry. I mean, I love what I do. It just gets in your DNA. I love going to the gin. I love making it better."
He points out that there are some great people that have helped him through his career and that have helped make the industry better.
"There are always people willing to help you," he said.  "And I want to emphasize my belief in the Southern Cotton Ginners Association. I mean, they do great work. The rules change in this game daily and somebody's got to be sitting there paying attention.
"If we have a problem, I want to know about it so we can address it, and address it quick, because we gin every bale of cotton like it belongs to us.
"That farmer goes out there and works all year long and produced that crop. And then he dumps it in your lap to get him to where he can maximize his profits on it."
He said that the ginner must process it and put it in a package for the farmer.
"That's a big responsibility" he said. "And, for the gins, that's not to be taken lightly.
Subscribe to receive top agriculture news
Be informed daily with these free e-newsletters
You May Also Like
---