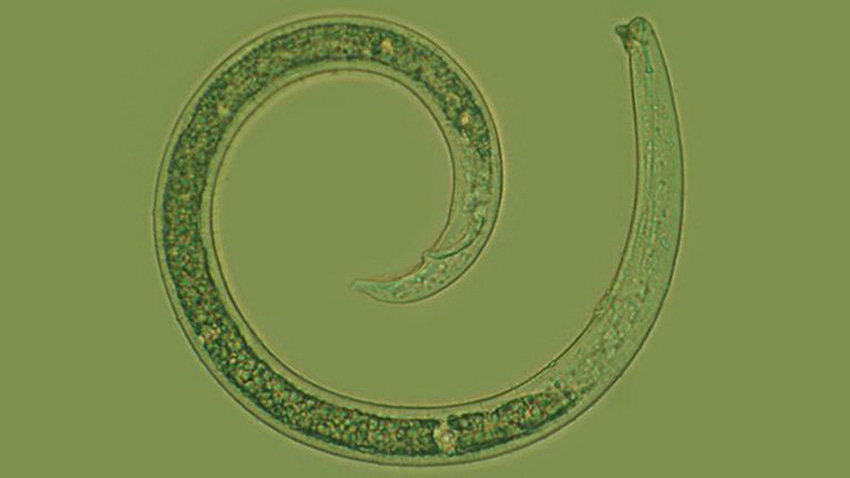 Light micrograph of a male reniform nematode, Rotylenchulus reniformis.
Jonathan D. Eisenback, Virginia Polytechnic Institute and State University
Tom Isakeit, Texas A&M AgriLife Extension plant pathologist, College Station, said cotton producers should be on the lookout for reniform nematode.
"I think the reniform nematode is increasing. When I start looking in different fields, I'm finding it," he said.
Isakeit, speaking at the 34th annual Texas Plant Protection Association Conference in Bryan, said the reniform nematode is mostly "an unrecognized problem.
"It doesn't have distinct symptoms that indicate nematode damage. It doesn't have root galls or other nematode injury indicators.
"This is just a good plug for doing soil testing for nematodes. It is definitely spreading on our farm."
Isakeit said there are now several commercial reniform nematode resistant varieties on the market, which has been a game changer in some areas. Based on feedback from one grower, there is a need to get the reniform resistance into a wider array of germplasm that covers the agronomic traits needed for different growing areas, he said.
Isakeit mentioned some experimental lines out of Auburn University that showed promise in his trials. "They tend to suppress reniform numbers better, compared to the currently resistant lines."
Root rot control
Isakeit also updated cotton producers, consultants and industry representatives on cotton root rot control strategies.
"We have only one material currently on the market, Topguard."
He said several application methods are labeled, including placing the material somewhat close to the seed at planting, either in-furrow or as a T-band.
"Some growers in West Texas put Topguard through the drip tape later on in the season and it is effective if the drip tape is right under the plant."
He said others are applying Topguard pre-plant. "Some have applied it months before planting. It is critical to ensure that the seed is planted exactly where the material is placed."
Isakeit said growers are gravitating towards those methods to reduce the risk of phytotoxicity, which is greatest if Topguard is applied in close proximity to the seed at planting.
He said he and other cotton specialists are watching for cotton leaf roll dwarf virus.
"We've been looking for it since 2017," he said. "So far, it's not been an issue. But we will still need to be on the lookout for it. The question is, will it be a problem?"
As with reniform nematodes, it bears watching.
About the Author(s)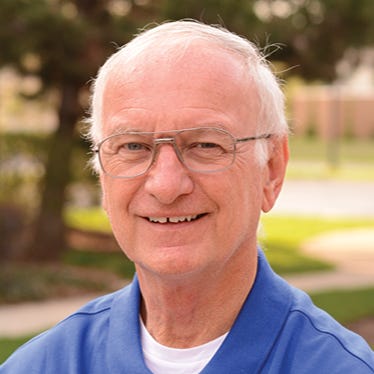 Ron Smith has spent more than 30 years covering Sunbelt agriculture. Ron began his career in agricultural journalism as an Experiment Station and Extension editor at Clemson University, where he earned a Masters Degree in English in 1975. He served as associate editor for Southeast Farm Press from 1978 through 1989. In 1990, Smith helped launch Southern Turf Management Magazine and served as editor. He also helped launch two other regional Turf and Landscape publications and launched and edited Florida Grove and Vegetable Management for the Farm Press Group. Within two years of launch, the turf magazines were well-respected, award-winning publications. Ron has received numerous awards for writing and photography in both agriculture and landscape journalism. He is past president of The Turf and Ornamental Communicators Association and was chosen as the first media representative to the University of Georgia College of Agriculture Advisory Board. He was named Communicator of the Year for the Metropolitan Atlanta Agricultural Communicators Association. Smith also worked in public relations, specializing in media relations for agricultural companies. Ron lives with his wife Pat in Denton, Texas. They have two grown children, Stacey and Nick, and two grandsons, Aaron and Hunter.
Subscribe to receive top agriculture news
Be informed daily with these free e-newsletters
You May Also Like
---