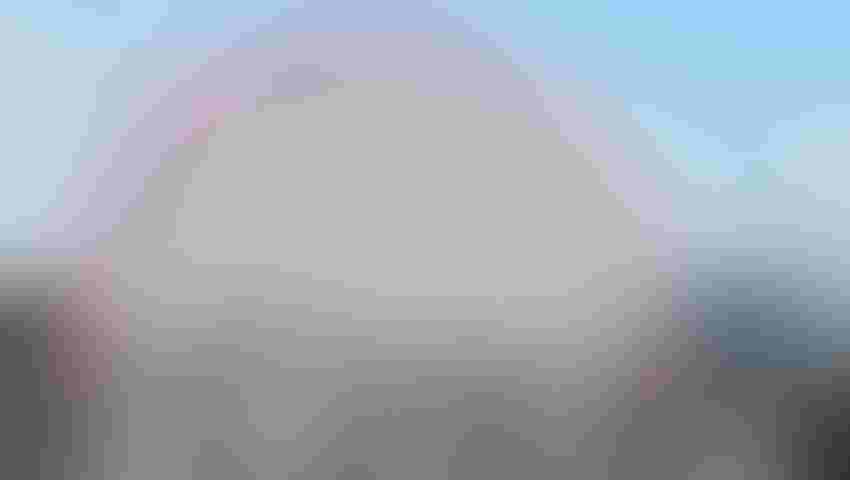 The National Cotton Council lists only one manufacturer that meets round module wrap standards, with products TamaWrap Yellow and TamaWrap Pink supplied by Tama USA, Incorporated.
Whitney Haigwood
At a Glance
Plastic contamination can impact the marketability of U.S. cotton.

The round module wrap standard was developed to protect cotton from plastic contamination.

Cotton producers and ginners can take proactive measures with strong management practices to prevent cotton contamination.
From the field to the finished bale, there are many moving parts to cotton harvest. Cotton pickers will soon roll through the fields, turning rows of "white gold" into wrapped cotton modules. Those modules are ginned into bales and ready for market to reward a growing season of hard work. That reward, however, can swiftly shift into discounts and ginning issues if plastic contamination enters at any point in the process.
Sometimes contamination cannot be avoided, but farmers and ginners across the Cotton Belt can be proactive to reduce the occurrence. Quality control efforts and strong management practices are key, and reducing plastic contamination keeps U.S. cotton competitive in the global market.
According to Vikki Martin, "The best thing a producer can do is make sure they are primarily using approved round module wrap." Martin is vice president of fiber competition at Cotton Incorporated. She spoke with Farm Press about bale wrap standards and resources available to the cotton industry.
In addition, farmer and ginner Brad Williams, partner at Burlison Gin Company in Covington, Tenn., joined the conversation and shared his commitment to quality fiber production – on the farm and in the gin.
Round module bale wrap standards
All round module wrap is not created equal. Cheaper products lack durability and increase plastic contamination risks across the chain from harvest to ginning.
In an effort to reduce plastic contamination, a team of researchers at Cotton Incorporated and USDA-ARS worked together to develop a series of tests to characterize common failure points of round module wrap. This information was then developed into the American Society of Agricultural and Biological Engineers standard for module performance specifications which is used to determine the approved product.
The National Cotton Council of America maintains the list of approved round module bale wrap. Martin said the approved products have been tested and certified. Approved wrap is much more likely to hold together in the field and protect the cotton from the elements.
These products are less susceptible to tears from cotton stalks, snags from module chains, or punctures as modules are moved. Likewise, Martin said, this significantly reduces the chance of plastic getting into the cotton at the gin.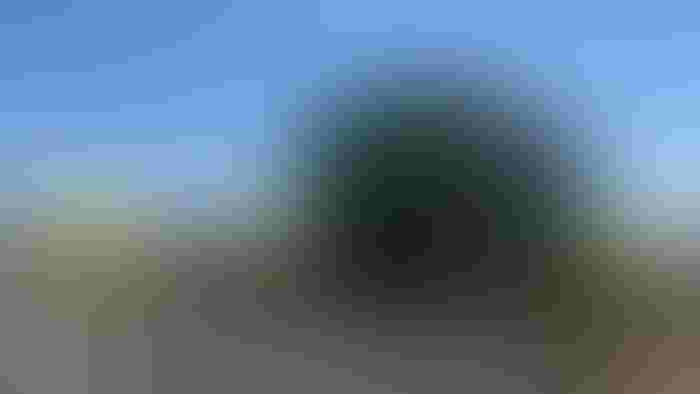 Certified round module bale wrap is less susceptible to tears from cotton stalks, snags from module chains, or punctures as modules are moved. Likewise, this reduces the chance of plastic contamination. (Photo by Whitney Haigwood)
Approved sources of round module wrap
Options are slim when it comes to approved products. The NCC lists only one manufacturer that meets specification, with products TamaWrap Yellow and TamaWrap Pink supplied by Tama USA, Incorporated.
Martin said while cheaper alternatives are coming into the market, these vendors have not been successful in getting approval.
"We have actually seen some of those cheaper materials fail in the field. Certainly, nobody wants to deal with a module that will not even stay together in the field. This is a risk for all kinds of quality concerns," she added.
Using an approved wrap is the best-case situation for both the farmer and the ginner. Brad Williams said he knows this firsthand. Since 2010, Williams has used approved round module wrap as part of his farming and ginning management practice. He encourages other producers at his gin in western Tennessee to do the same.
He said, "I try to educate our producers the best I can on the downfalls of contamination. From the field and logistics to the gin process and the finished bale, there are several points where contamination can occur.
"Our producers are very receptive to using approved wrap. With that and hard management practices we do the best we can to avoid any issues."
Martin added, "When a ginner encourages approved module bale wrap, it reduces the risk for all producers at that gin. Essentially, if any wrap gets into the gin, it has the potential to contaminate multiple bales and become an issue that impacts other producers."
Preventing cotton contamination at harvest
Williams said while the cotton industry has come a long way, there is continued work to be done. Aside from utilizing quality bale wrap, additional management practices at the farm level can help prevent plastic from getting into the finished bale.
Depending on location, certain fields are at higher risk for plastic that blows into the field. Farmers can proactively check for contaminants before firing up the cotton picker and remove plastic debris, such as grocery bags, roadside litter, poly irrigation tubing, and marking flags.
Williams said, "I check my fields before harvest. I am fortunate not to have much of a problem with contaminants, but even if we are harvesting and see plastic, we stop the picker and address the issue."
Additionally, Williams works with producers on things like machine maintenance before harvest and taking care of any bale malfunctions in the field before the cotton gets damaged or taken to the gin.
Best practices in the cotton gin
Education is also essential at the gin level to ensure workers are trained on specific tasks like cutting open the round module wrap or watching for plastic in the module feeder.
Martin said, "There are a lot of good education materials both from John Deere and Tama on where to cut the module. That plays a big role in reducing contamination, because if it is not cut open correctly, the tail of that module wrap can end up as plastic contamination in the module feeder."
Watching for plastic in the module feeder is an imperative task, and it is one that Williams hires an extra employee. He said the employee's primary job is to watch for plastic entering the module feeder. This year he is installing cameras to assist with the process.
Plastic contamination impacts marketability
If plastic is caught in a classing sample, Williams said it falls back on the gin. Farmers also face significant discounts for extraneous matter caught in the bale at classing, and many textile mills refuse to contract a bale that has an extraneous call for plastic.
Williams added, "Plastic contamination could occur in the field or at the gin, but contamination issues fall back on the Permanent Bale Identification (PBI) of that bale. If it gets caught at the classing office or the textile mill, the gin is the epicenter."
Locations that consistently produce contaminated bales could likely be challenged with marketability issues, and Martin reminded that just because it was not caught at classing does not mean that plastic is not in that bale.
"Textile mills are very educated about U.S. cotton and understand a PBI tag," she said. "They know the first five digits are a classing number and a gin code. I have seen them create maps and avoid buying cotton from locations which consistently have problem bales."
For more information on the round module wrap standard, visit the NCC website at www.cotton.org.
Subscribe to receive top agriculture news
Be informed daily with these free e-newsletters
You May Also Like
---