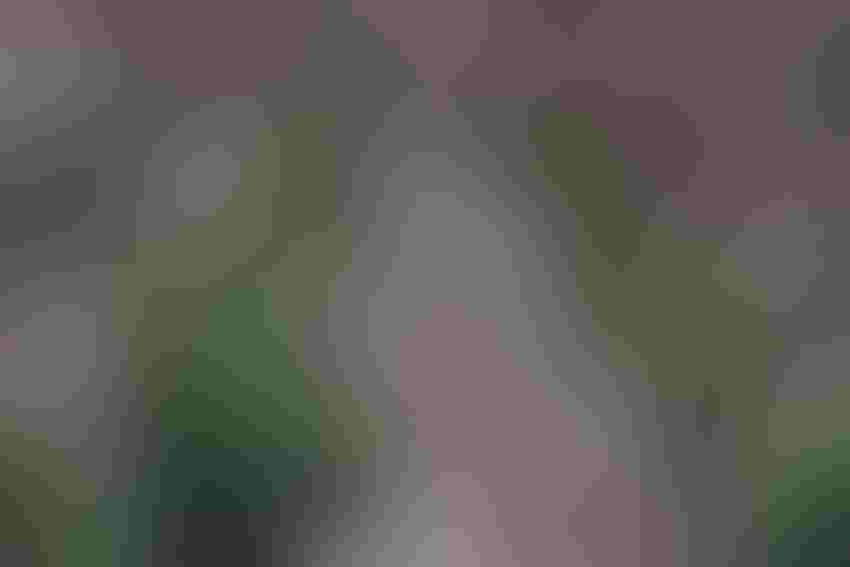 Farm leaders and southeast politicians hoped that the Consolidated Appropriations Act of 2019 passed Feb. 14 would carry federal assistance to farmers and rural communities devasted by hurricane in 2018. But the act did not deliver.
Congressman Austin Scott (R-GA-08) voted against the spending package, saying it didn't contain adequate measures to secure the southern border or provide federal assistance to farmers and communities impacted by recent wildfires, hurricanes, severe flooding, and other natural disasters from 2018.
"In October, Georgia was hit hard by one of the strongest hurricanes the state has ever seen. The destruction was unimaginable. It battered cities and small towns and destroyed thousands of acres of farmland. For months, I have worked tirelessly with my colleagues in the House for timely disaster relief for farmers and communities impacted by Hurricane Michael and the other natural disasters of 2018. When this spending package was released without disaster assistance, I was disappointed and frustrated that the assurances we have heard for months that relief would be included in spending measures to reopen the government were empty promises," said Scott, senior member of the House Agriculture Committee, in a prepared statement.
U.S. Senator David Perdue (R-GA) voted for the package, but in a Feb. 14 statement said, "I am deeply disappointed that Congress still has not addressed disaster relief funding for Georgia and other states that were devastated by last year's hurricane and wildfire damage. Our people are hurting and in desperate need of more assistance as they work to rebuild, and we will have their backs."
On Feb. 13, an urgent request went out to the Georgia agricultural industry to sign and back a letter addressed to Congressional leaders. The letter was spearheaded by Georgi Department of Agriculture Commissioner Gary Black, Georgia Governor Brian Kemp, and the Georgia Farm Bureau. It encouraged the immediate need for federal disaster assistance due to Hurricane Michael's impact on farms and rural communities. It was signed by more than 2,500 agribusinessmen and farmers within 24 hours..
The letter in part said, "We ask that you utilize every sphere of influence, expand every previous limit of compromise and exhaust every pathway of negotiation to ensure swift fulfillment of the promises made to and heard by our producers and rural communities. Integrity and economic vitality hang in the balance. We continue in gratitude to pray for your strength, wisdom and understanding."
U.S. Senator Marco Rubio (R-FL) said in a Feb. 14 statement that he voted against the 2019 omnibus spending bill.."Three weeks ago, Senate Republicans voted overwhelmingly to help Florida communities devastated by Hurricane Michael," said Rubio. "But now congressional negotiators failed to include disaster funding in this package so they can use it as leverage in an upcoming effort to lift spending caps. I will not support using devastated communities in Florida as pawns for some future legislative deal."
On Feb. 13,  Rubio led a bipartisan group of senators in a letter urging congressional leaders to promptly pass disaster supplemental funding legislation. He was joined by senators Richard Burr (R-NC), Doug Jones (D-AL), Johnny Isakson (R-GA), Thom Tillis (R-NC), Rick Scott (R-FL), Brian Schatz (D-HI), Tim Scott (R-SC), David Perdue (R-GA), Dan Sullivan (R-AK), Dianne Feinstein (D-CA), Lisa Murkowski (R-AK), and Lindsey Graham (R-SC)., according to Rubio's office.
In January, Scott and Congressman Sanford Bishop (D-GA-02) included an amendment in the Supplemental Appropriations Act, 2019 that would increase emergency funding to producers who suffered losses from hurricanes, wildfires and other agricultural related losses in 2018. It passed the House by a vote of 237 – 187 and awaits action in the Senate, according to Scott's office.
 "Our small towns will continue to suffer if something doesn't change.  The business that farmers provide communities by buying equipment, seed, and chemicals as well as paying employees are what send economic ripples through rural communities that everyone feels, and all of that is in danger," said Bart Davis, Georgia cotton farmer and chairman of the Georgia Cotton Commission, in a statement Feb. 14.
"The simple fact of the matter is that current safety net procedures and crop insurance are not designed for severe losses such as the over $600 million that Hurricane Michael took from the 2018 Georgia cotton crop," Davis said.
In Georgia, Florida and Alabama, Hurricane Michael caused more than $4 billion in damage to agriculture alone, according to state and university estimates.
EDITOR'S NOTE: At 6 p.m., this article was updated with the following information:.
The afternoon of Feb. 15, Georgia U.S. senators Perdue and Isakson said in a joint statment they will introduce a stand-alone relief package after the U.S. Senate reconvenes Feb. 25 that includes $3 billion agriculture-specific aid.
Subscribe to receive top agriculture news
Be informed daily with these free e-newsletters
You May Also Like
---