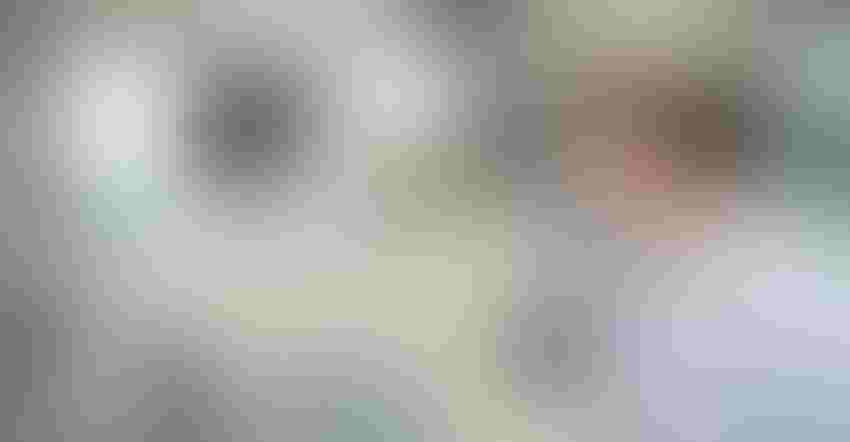 Through their use of modern farm equipment, replete with the latest advances in hardware and software technologies, U.S. farmers, like David Carr, Jr., are capturing more on-farm data than ever before. That data will be the linchpin to support evidence of U.S. cotton's sustainability.
Brad Robb
Each of today's big brands and retailers, like Levi Strauss & Co., Nike, Wrangler, and Walmart, have a department and staff dedicated to one thing — sustainability. In today's world where an increasing number of consumers are "eco-minded," they want verifiable proof that confirms what they are purchasing was grown or made in a sustainable manner.
Because of this fact, those brands and retailers are placing pressure on their supply chains to deliver raw materials that meet this requirement. Even the company that owns rights to one of the most iconic trademarks in the history of advertising has one — Cotton Incorporated.
"Protecting brands, like our trademarked Seal of Cotton, is big business," says Jesse Daystar, vice president and chief sustainability officer, Cotton Incorporated. "To have relationships with or money invested in big brands, one is required to have an annual sustainability report. It has become a standard practice within most business models."
There are web sites, like "rankabrand.org" that rank the sustainability of brand. Some of the biggest brands in today's business world are not being ranked well, and that is the last thing they want to happen.
"You also don't want to see Greenpeace and your brand in the same headline," adds Daystar. "It happened to Nike, and they have since hired a team of 80-plus people who are now focused on Nike's environmental footprint every day, all in an effort to protect that 'Swoosh.'"
Gauging Impact and Improving
There are a multitude of reports available providing insight into the origin of a company's environmental impact. Some are technical in nature and may include specifics about a brand or retailer's greenhouse gas emissions. "If a non-governmental organization (NGO) uses this type of information to apply pressure on a company, and it backlashes and gets blasted across social media, you've got a nightmare in the making," adds Daystar. "A public relations team would then take charge to assuage consumer opinions and hopefully restore the brand's perceived value.
Some brands are utilizing the Science Based Targets (SBT) initiative to help them determine how much they must cut their emission to lessen the impact of climate change. "SBT is a partnership between organizations like the World Resources Institute and the World Wildlife Fund for Nature. They work collectively to help companies set greenhouse gas emission reduction targets," adds Daystar.
Chris Hood, CEO, Kellogg Europe, commenting in an explanatory video on SBT's Web site, stated, "SBT gives our company a strong call to action with specific targets, against which we can measure our progress in relation to our targeted goals."
Each company's goals are time based. "SBT is very specific in terms of how the goals are created and achieved. Locking in a time for the goals to be achieved keeps them in the responsibility of the current staff, and not future staff," says Daystar. "Their initiative is growing. SBT now has 515 different participating companies committing to drive greenhouse gas emissions and carbon intensity out of their supply chains. Cotton is looked on as a source of emissions."
The Environmental Protection Agency (EPA) tracks three types of greenhouse gas emissions that are categorized as Scope 1, 2, and 3. Emissions owned or controlled by the company are considered Source 1. Emissions resulting from the generation of purchased electricity, heat, or steam are considered Source 2. Scope 3, the category under which cotton falls, are emissions not directly controlled by the company. "Seventy percent of emissions fall under Scope 3, and that's why the U.S. cotton industry must show we're on a path of continuous improvement from production through textiles," adds Daystar.
BCI and US Cotton Trust Protocol
The Better Cotton Initiative gained momentum from brands because those brands felt sourcing cotton through some type of structured program provided them a level of assurance that those fibers were responsibly produced. "Many brands also engage in these types of sustainability programs because it offers them a small level of insurance against any negativity from anyone in their supply chain that would potentially damage their brand," adds Daystar. "BCI has done good things for some growers around the world, but it's not so helpful to U.S. producers."
An increasing number of brands are mandating their suppliers participate in a sustainability-based program or they will not source their products. Daystar believes the U.S. holds the potential to be the gold standard in providing proof through data to illustrate U.S. cotton's sustainability.
"The incredible technology our growers utilize on their operations provides mountains of data — data that can be used to confirm the sustainability of our production practices," says Daystar. "Countries like India and China will have a more difficult time doing this because of the lack of farming technology used by their growers."
The Sustainability Task Force, which consists of participants representing all seven segments of the cotton industry under the umbrella of the National Cotton Council, recently announced its list of sustainability goals. A website, TrustUScotton.org, is being designed and created by The Seam, where producers may enroll and do a self-assessment about their activities and on-farm practices. "It will take about 30 minutes to complete and will be very user-friendly," adds Daystar. "Eventually, this data, in aggregate form, will be passed on through the supply chain to show cotton's customers we are committed to this new program and to sustainability."
A U.S. Cotton Trust Protocol pilot program will begin this year, and it is hoped the U.S. will have some cotton enrolled in the program in preparation for the 2020 marketing season.
Subscribe to receive top agriculture news
Be informed daily with these free e-newsletters
You May Also Like
---