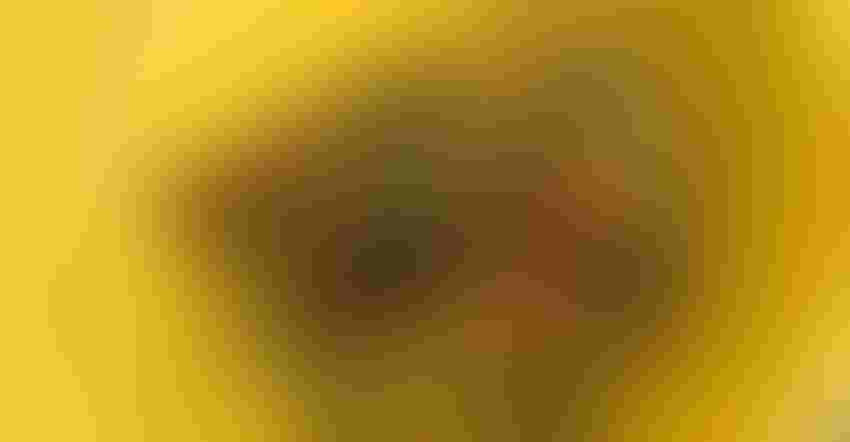 SALAD: This Edamame Salad is high in flavor and nutrition, but low in calories.
When I was in college, one of my projects for an agricultural communications class was to find a product to promote. I chose soybeans. Most of us think of soybeans as livestock feed because that's how 70% of the crop is used. My project was to see how soybeans could be used as human food.
Back then, soy wasn't nearly as popular as it is now. But my mom faithfully gathered some of my father's still-green soybeans and brought them to me at school, so I could finish my project and develop a few recipes to use what Illinois farmers grew.
Fast-forward more years than I want to admit. Today, soy products fill grocery store shelves: soy protein powder, soy nuts, soy burgers, plus edamame. Grocery stores sell frozen edamame in the shell or already shelled, as well as roasted edamame. And my husband and I often order an appetizer of edamame at our favorite Asian restaurant.
What is edamame? As it turns out, it's just a fancy name for boiled green soybeans. The real secret is that they are much yummier than they sound. Edamame can be used in much the same way as other types of beans. However, it tends to be used more like a vegetable — added to salads or eaten on its own like a snack. Edamame is often served in the inedible pods. Pop the beans out of the pod before you eat them. Cooking edamame is simple. Unlike most other beans, edamame doesn't require a long time to cook. Boiling it for 3 to 5 minutes is usually enough, but it can also be steamed, microwaved or pan-fried.
Here's to giving edamame a try — it's nutritious and tasty. A half cup is full of fiber, protein, vitamin and minerals, and low in calories. The best thing? You're helping a farmer. Here's a recipe from Publix Supermarkets.
Edamame Salad
2 carrots, peeled and finely chopped
¼ cup fresh cilantro, finely chopped
1 medium red bell pepper, finely chopped
3 ears fresh corn, husks and silks removed
1 (10-ounce) package shelled edamame
1 (15-ounce) can low-sodium chickpeas, drained and rinsed
½ cup golden raisins
1½ cups peach mango salsa, drained
Peel and chop carrots (1 cup). Chop cilantro and bell pepper (1 cup). Slice kernels off cobs (2 cups). Cook corn and edamame in microwave for 2 minutes. Combine all ingredients; toss to coat. Serves 6.
Per serving: 200 calories, 10 grams of protein, 33 grams of carbohydrates, 3 grams of fat, 0 milligrams of cholesterol, 5 grams of fiber, 270 milligrams of sodium
Fargo is a dietitian for Hy-Vee in Springfield, Ill. Send recipe ideas to her at [email protected].
Subscribe to receive top agriculture news
Be informed daily with these free e-newsletters
You May Also Like
---