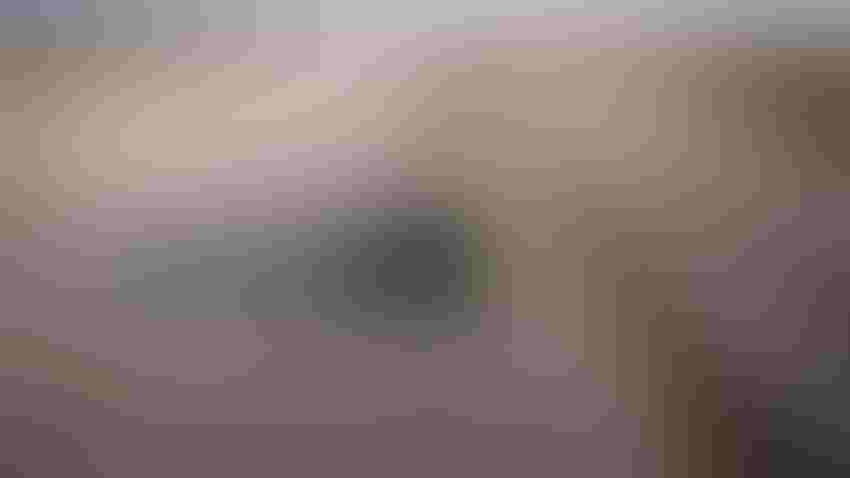 Submitted by BASF Agricultural Solutions
Sowing Seeds for Success: A Strong Harvest is Rooted Below Ground
It's said that variety selection has a high impact on yield outcomes, making or breaking the season before it even begins. Choosing right is paramount. Most cotton growers and researchers are in the midst of harvesting fields and trial plots, with some already wrapping up and evaluating their yield, seeing what worked — and what didn't — because data tells a story.
Selecting varieties for each unique field 
When choosing the right variety, high yield potential, premium fiber quality and maturity are key factors that growers consider, alongside trait packages that offer weed control, insect protection and resistance to nematodes and diseases. Not only does cotton need to withstand in-season pressure and weather concerns, it needs to perform consistently in the toughest growing conditions.   
"Growers are well aware of the environmental factors out of their control," said Dr. Steve Nichols, BASF South Region Agronomy Lead. "However, variety selection is a decision they can control and with input from BASF agronomic teams and trusted advisors, growers can have peace of mind knowing that they're choosing the right varieties for their farm, backed by multiple years of performance data and field observations." 
A century of innovation
BASF knows that every grower's field is different, even from the farm down the road. Legacy and strong harvests year after year come from choosing the right – and best – varieties for your individual farming operation. With a century of innovation, Stoneville® cotton keeps farmers on the leading edge of harvest performance. Here are some of the most successful Stoneville varietiesi growers have planted within the past year:
Stoneville 4595 Bollgard® 3 XtendFlex® cotton: Consistent high yield performance on irrigated fields with good soil fertilityii

Stoneville 5091 Bollgard 3 XtendFlex cotton: A workhorse variety that performs well on mixed soil typesii

Stoneville 4990 Bollgard 3 XtendFlex cotton: Proven performer in the fieldsii

Stoneville 4993 Bollgard 3 XtendFlex cotton: Excellent bacterial blight resistance and excellent performance in the western Cotton Beltii
"We're committed to cotton," says Nichols. "This means advancing strong performing Stoneville cotton varieties that deliver early season vigor, strong stand establishment, high yield potential and outstanding fiber quality that cotton growers both expect and demand."
Forecasting the future
With the introduction of Axant™ Flex Herbicide Tolerance Technology and Axant Flex TwinLink® Plus Insect Control Technologies, BASF is the first and only company to offer a quad-stacked cotton in the U.S. marketi to help cotton growers gain control over yield-robbing, resistant weeds like Palmer amaranth. New Stoneville cotton varieties with Axant Flex technology also incorporate three-gene insect control traits and protection from nematodes, as well as resistance to bacterial leaf blight and excellent tolerance to Verticillium wilt and other key diseases. Both are now bred into the best-in-class germplasm offered by BASF. This robust combination of traits delivers increased yield potential and protection from yield loss.
"The seven experimental varieties we're evaluating this year have the strongest native trait packages of any offerings we've had in the history of FiberMax or Stoneville cotton," said Nichols. "Along with outstanding yield potential and excellent fiber quality, these experimental varieties offer advantageous native traits for protection against root-knot and reniform nematodes, as well as resistance to certain diseases. The strong germplasm coupled with native trait packages set these varieties up for success in the field in a variety of unique environments."
Innovation is at the root of high-quality seed solutions to help growers sustain their operation for generations to come. To learn more about high-performing varieties in your area, contact your local BASF agronomist or visit Stoneville.com.
iAvailability of cottonseed containing the Axant Flex technology for the 2024 growing season and beyond is subject to many factors, and such seed may not be available in all cotton-growing areas. Commercial sales of cottonseed containing the Axant Flex technology will be subject to contractual terms and conditions and stewardship obligations, which may include among other requirements restrictions on where the crop resulting from such seed may be sold, transferred and/or exported. Alite™ 27 herbicide (EPA Reg. No. 7969-433) is not registered for use on isoxaflutole-tolerant cotton nor available for sale for such use. Information on using Alite 27 herbicide on isoxaflutole-tolerant cotton is provided for educational purposes only and is not intended to promote the sale of this product. Any sale of Alite 27 herbicide after registration is obtained for use on isoxaflutole-tolerant cotton shall be based solely on the EPA approved product label, and any claims regarding product safety and efficacy shall be addressed solely by the label.
After EPA approval of Alite 27 herbicide (EPA Reg. No. 7969-433) registration allowing use on isoxaflutole-tolerant cotton, Alite 27 herbicide may only be used on isoxaflutole-tolerant cotton. Crops not containing a gene expressing an HPPD protein will not be tolerant to Alite 27 herbicide.
Subscribe to receive top agriculture news
Be informed daily with these free e-newsletters
You May Also Like
---