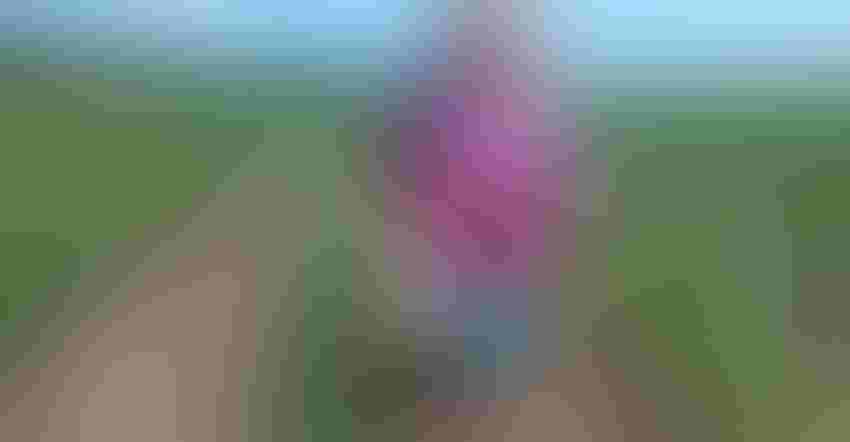 We've all heard the phrase "knee high by the Fourth of July," but what does it mean? It has meant different things to different people at different times. Google just confirmed that.
Apparently in colonial times, it meant the corn should be knee high when you were sitting on a horse. To others in more recent times (still before herbicides), if the corn was knee high if signaled the end of cultivating to control weeds, most often this was around the Fourth of July. If you're from Canada, you don't use the Fourth of July, you use "Canada Day," or the First of July. I guess I never really cared what the expression was. I just knew it was a good thing. But if you had to pin me down, I would have said if the corn wasn't knee high by the Fourth of July, it would be at risk of frost.
Most years, corn is well beyond "knee high" by the Fourth. It's not uncommon for us to see a few tassels peeking out by the Fourth or the week after. Last year, we had corn tasseling. This year is the opposite. Our earliest planted corn is just now knee high. (For me that means the heart of the plant, not stretching the leaves upright to see how high it could be.) The corn isn't filled in yet, and even though we've sprayed post emerge herbicides, we are still struggling to control grasses in our non-GMO corn. I also fear the late germinating bur cucumber may be an issue this year. We have asked a lot out of pre-plant residual products, and they weren't able to hold up.
The corn that was planted in June had better get growing. We are due for some heat, but I don't think we'll make it to "knee high by the Fourth of July."
The June planted corn is sitting at about 450 GDUs - mid-pollination for hybrids we plant is between 1250 to 1350 GDUs. Even with 10 days of good growing weather coming, we will still barely be half way to tassel. Good weather is always important to keep corn happy. Happy corn yields better. But pollination and grain fill are the most important time of the corn plant's life. Late July and August can have some hot and dry spells. We sure don't want that to happen this year as that's when we will be pollinating.
The opinions of the author are not necessarily those of Farm Futures or Farm Progress. 
Subscribe to receive top agriculture news
Be informed daily with these free e-newsletters
You May Also Like
---