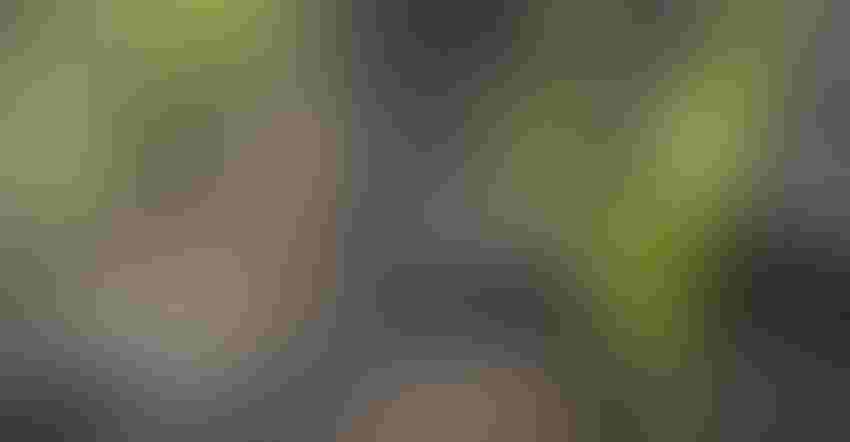 Mantonature/iStock/Getty Images Plus
Grain futures are mixed this morning, but corn prices rallied after USDA cut its estimate of production more than expected due to the historically wet spring in its monthly World Agricultural Supply and Demand Estimates (WASDE) report, out this morning.
USDA sharply lowered its estimates for 2019 U.S. corn production by nearly 9% from a month ago, to 13.68 billion bushels, on average yield potential of 166.0 bushels per acre across 82.4 million acres.
That tally was even lower than analysts expected – predicting the agency would report 14.040 billion bushels on average yields of 171.14 bpa. Farm Futures, which regularly participates in these analyst surveys, came quite close to USDA's official figures, however, contributing estimates of 13.589 billion bushels on average yields of 168.4 bpa.
"USDA gave the corn market a wakeup call in today's report taking the unusual step of cutting both its forecast of yields and acreage," says Farm Futures senior grain market analyst Bryce Knorr. "The agency's production estimate was just 91 million bushels from the working number I plugged into my latest Corn Outlook, but frankly, I didn't think the government would go that low. While USDA assumes a little more price rationing that I've built into my forecast, the bottom line reflects tightening corn supplies in the year ahead."
Old crop carryout moved higher, as Knorr expected, which increases the cushion available to the market until the new crop harvest hits. With usage for ethanol looking weaker, leftover supplies on September 1 could go up another 50 million bushels, he says.
"But today's report is the just the beginning," he adds. "While yields could still come in better than the 166 bushels per acre USDA put out today, it won't make any difference if the acres aren't there. Prevent plant looks like a popular alternative for growers according to our Feedback From The Field reports. USDA is finishing up the survey to be released June 28, which will be the market's next big inflection point. With 15 million corn acres still left to plant prices aren't high enough to convince farmers they should keep going considering the increasing yield drag they face."
According to Knorr's price model, futures don't' need to rise a whole lot higher until the acreage debate is settled – or maybe even longer.
"My current futures selling price range for new crop is $4.48 to $4.66, which December futures almost hit after the report came out," he says. "But rallies in wet years if they come typically take a lot of time to develop, sometimes waiting until combines provide solid proof about how big or small the crop is. Growers who planted fields on time can start hedging at these levels. However, those who planted late face higher costs of production per bushel and should be wary of getting too aggressive."
USDA was more generous with its 2019 U.S. soybean production estimates, meantime, holding that number steady at 4.15 billion bushels from last month. USDA also held acreage estimates steady, at 83.8 million acres, with per-acre yield projections of 49.5 bpa also unchanged from May.
"Although adverse weather has significantly slowed soybean planting progress this year, area and production forecasts are unchanged with several weeks remaining in the planting season," the agency noted in its report.
Knorr says the lack of adjustments to soybean production numbers is fairly standard practice, even in most we years.
"Final crop insurance deadlines are passing for soybeans but prevent plant is a less attractive option than corn," he says. "So farmers may keep going, which will likely cut yields down the road. But with supplies big and demand highly uncertain, beans face a tough road ahead."
Analysts were expecting a small reduction in soybean production estimates, however, with an average trade guess of 4.118 billion bushels on per-acre yields of 49 bpa. Farm Futures contributed estimates of 4.107 billion bushels, with per-acre yields averaging 48.3 bpa.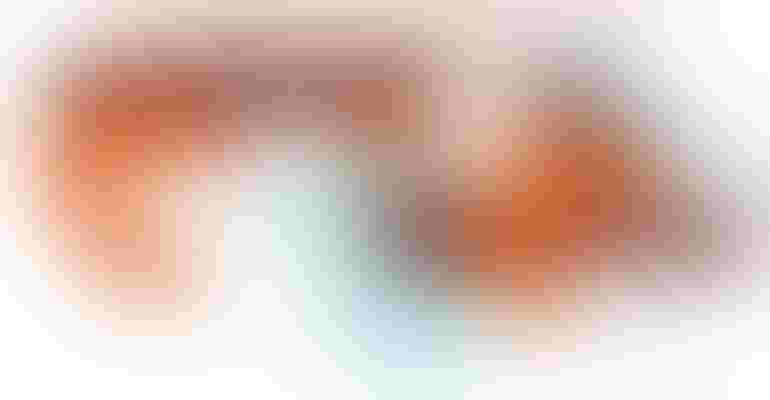 The agency was more bullish on its 2019/20 U.S. wheat crop production estimates, moving it from 1.897 billion bushels in May up to 1.903 billion bushels. A small drop in soft red winter and white winter wheat production was more than offset by gains from other wheat types, including hard red winter.
"The jury is still out on the wheat crop, but weather so far only appears to be affecting only white and soft red winter wheat negatively," Knorr says. "Warm temperatures and lots of rain may not be good for hard red winter wheat either, but USDA's production estimate today's confirms what ratings are saying: The crop's in good shape."
The updated data still have 2018/19 corn ending stocks moderately ahead of May, moving from 2.095 billion bushels to 2.195 billion bushels. Trade guesses were slightly lower than that, predicting the agency would show 2.149 billion bushels.
Soybean ending stocks also moved higher, from 995 million bushels to 1.070 billion bushels. Wheat, on the other hand, dipped slightly lower, from 1.127 billion bushels down to 1.102 billion bushels.
U.S. ending grain stocks for 2019/20 were a different matter. USDA marked a significant reduction for corn ending stocks from 2.485 billion bushels in May down to 1.675 billion bushels. Wheat ending stocks for 2019/20 saw a more modest decline, from 1.141 billion bushels last month down to 1.072 billion bushels. Soybean ending stocks moved a bit higher, from 970 million bushels up to 1.045 billion bushels.
World ending stocks for 2019/20 corn also took a moderate cut, moving from USDA's projection of 315 million metric tons in May down to 290.5 MMT. 2019/20 soybean world ending stocks saw a more modest decline, from 113 MMT to 112.7 MMT. Wheat edged higher, from 293 MMT to 294.3 MMT.
For South America, the agency's assessment of Brazil and Argentina grain production was largely unchanged, save for Brazilian corn production, which moved ahead to 3.976 billion bushels. Brazil's soybean production estimates held steady, at 4.299 billion bushels. Argentina's corn and soybean production potential were also unchanged, at 1.929 billion bushels and 2.058 billion bushels, respectively.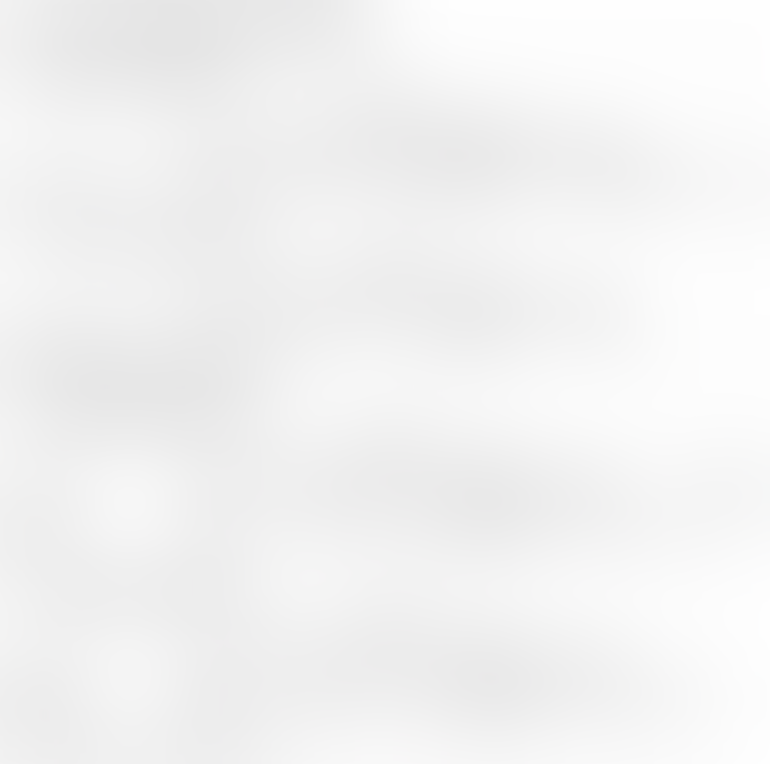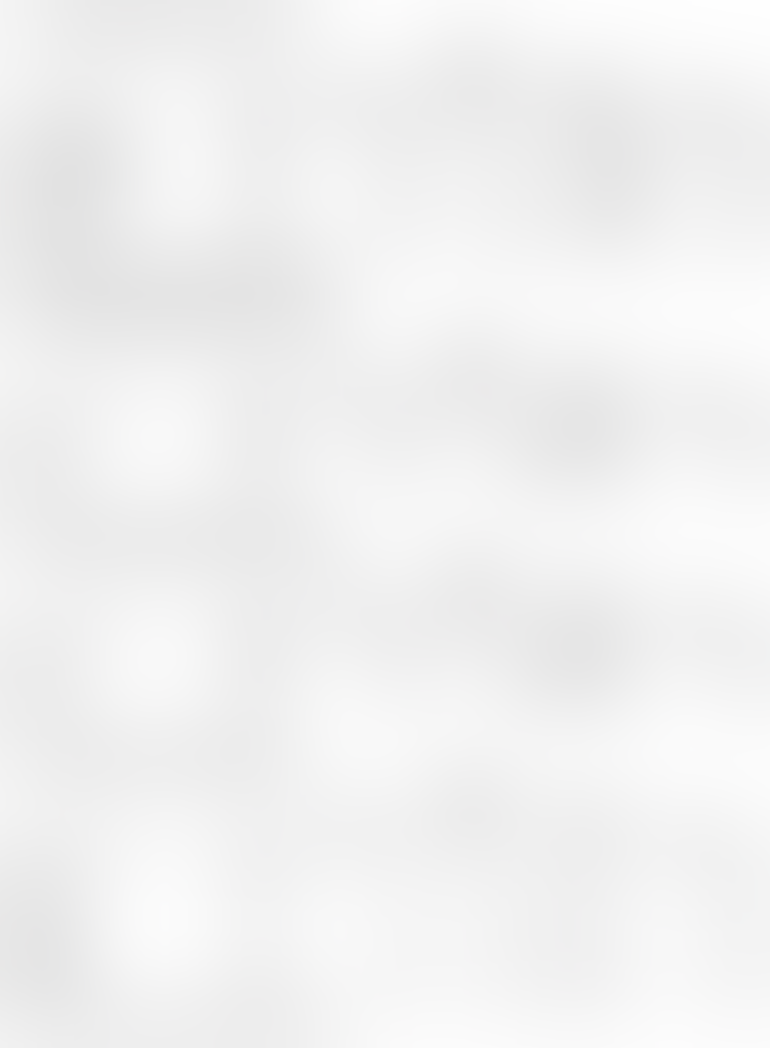 Subscribe to receive top agriculture news
Be informed daily with these free e-newsletters
You May Also Like
---