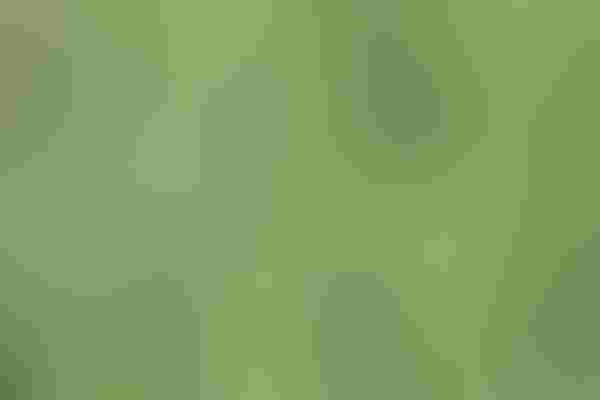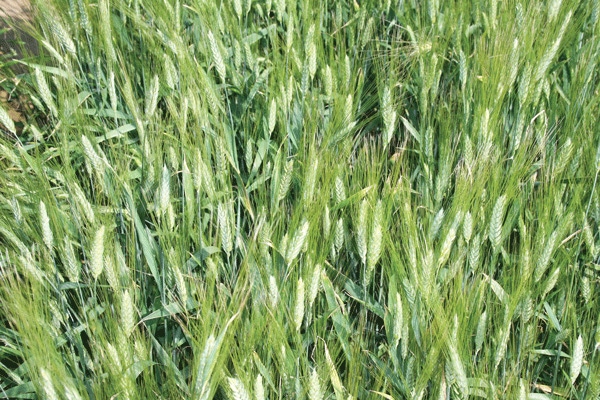 Able to quickly decimate wheat crops and send the world's poor spiraling into famine, Ug99 is a major threat. A virulent strain of stem rust first discovered in Uganda in 1998, Ug99 has been in researchers' crosshairs for a decade.
For more, see Ug99. 
During the week on June 13, wheat disease researchers from around the world have attended the annual meeting of the Borlaug Global Rust Initiative, held in Minnesota. On Wednesday morning during a break from the proceedings, Ronald Coffman, director of Cornell University's Durable Rust Resistance in Wheat project, spoke with Delta Farm Press about Ug99's progression, expectations for research, and the need for agricultural research funding. Among his comments:
On the conference highlights…
The initiative "focuses on three broad areas: surveillance, plant breeding and developing improved varieties resistant to Ug99, and 'pre-breeding' or the identification of new sources of resistance to this race of stem rust.
"As far as surveillance, we've learned that this disease is now widely distributed. It originated in Uganda (and was identified in 1988) and was named in 1999. It has been moving through Africa since. It's now distributed down the entire east coast of the continent from (the southern portion of the Arabian peninsula in) Yemen all the way down to South Africa."
On Ug99 in the Southern Hemisphere…
Ug99's movement south through Africa "is noteworthy because it's now in South Africa and is poised to move into the southern cone of South America and/or Australia."
Presentations at the conference have shown "disquieting slides on how wind currents move things out of South Africa."
This was illustrated "through the recent volcano eruption in South America. The winds have already carried that ash as far as Australia. We know those winds are operating in the southern hemisphere and could move the rust spores.
"The viability of those spores at high altitudes is something open to question. But the possibility of movement is certainly there."
Ug99 in the Northern Hemisphere…
"In Yemen, there are currently all sorts of social and political problems. We can't get in to learn very much about what's going on – but we know the disease is there.
"We don't think it's epidemic. However, if it goes epidemic we won't be able to do much about suppressing the spore load. There will be a lot of inoculum produced and winds out of Yemen can blow the spores in most any direction – especially into south Asia where you have the largest vulnerable population in India and Pakistan.
"We were talking last night about this and believe India, Pakistan and surrounding countries probably have single largest concentration of wheat in the world, even larger than China. And certainly the number of people dependent on wheat there is enormous. That area worries us very much."
What about Iran? There were earlier reports that it had moved there. And there were worries Ug99 was poised to move into Syria. Has it moved farther north?
"It had been reported in Iran. However, the Iranians moved quickly to get out resistant material and the following year it wasn't detected. The following year, it was detected again but there is no significant population.
"Indeed, it has been recorded in Iran but there is no indication it is developing there. The Iranians are on top of it.
"We're more worried about it blowing into south Asia from Yemen.
"It hasn't moved into any of the other Middle Eastern countries yet. Of course, it is quite inevitable that it will."
Research
On 'pre-breeding'…
"With pre-breeding we're trying to identify new sources of resistance. The long-term goal is to use molecular techniques -- not transgenic, but using conventional breeding to incorporate genes – to determine which genes are present.
"In the past, using conventional breeding methods, you might incorporate one major gene for resistance. Then, when you try to incorporate another you can't tell whether you have (the gene), or not. That's because the first gene is causing resistance. So, it's hard to screen.
"However, now we have molecular techniques that tell us of the presence or absence of a gene.
"So, our long-term strategy is to stack those genes up. Theory tells us if we have several genes deployed together, the fungus won't be able to overcome them. That will provide durable resistance.
"Of course, you won't know if it's durable until it endures. But that's the theory we're working towards."
On resistance and genetics of the wheat being developed now…
"We're currently relying on material that's been under development at CIMMYT, the International Maize and Wheat Improvement Center based in Mexico. This is the organization that Norman Borlaug founded.
"Ravi Singh, CIMMYT's lead bread wheat breeder and a trained plant pathologist, has been working on 'minor' gene resistance. This combines different sources of minor gene resistance with the idea of ending up with curable resistance.
"He's been doing that for several years and it's almost an art form. He's able to recognize the type of pustule and morphological characteristics of the varieties that tell him that certain genes are present, or absent."
Singh "appears to have good, resistant material. It's holding up in our testing nurseries in Kenya, where the disease is epidemic. It's held up there for the last several years.
"Those varieties, or breeding lines, that CIMMYT has produced have been distributed. Some 10 of them were distributed to six major countries and are under multiplication.
"The most urgent area for that is in Ethiopia. I've been there and seen the materials. They look excellent. Some are higher-yielding than the varieties the local farmers are currently growing. So, we're optimistic about the farmers accepting them."
Stripe rust and funding
On yellow (stripe) rust…
"Besides Ug99, Ethiopia has an outbreak of a different type of rust, yellow rust" also known as stripe rust. "Normally, that's much less severe but it does reduce yields.
"In fact, there is a global problem with yellow rust. It's also in the Pacific Northwest and the Great Plains. While its consequences are milder than Ug99, it's economically important.
"We will be able to offer wheat varieties resistant to both yellow rust and stem rust."
On funding for wheat disease research…
Funding concerns "are still on the front burner. The U.S. Agency for International Development (USAID) and the USDA have partnered under a special arrangement to support the construction of a new greenhouse in St. Paul, Minnesota, at the ARS Cereal Disease Laboratory.
"That's a very positive development. The lab is a $4.5 million facility that will be used to evaluate isolates to determine if they're a variant of Ug99.
For more, see New research facility to help safeguard global wheat.
"But funding is still a major problem. Generally, funding for agricultural research in the public sector is a tremendous problem. It has been declining for many years and it continues.
"We're in a lot of jeopardy at our major agricultural universities. It's very hard to obtain public funds for this kind of essential work."
I understand the bread price in some African nations has already risen.
"Absolutely. Of course, there are a lot of factors that feed into prices. These kinds of diseases have the ability to affect production in a serious way – and, of course, yellow rust is already affecting production. If stem rust comes, it will definitely drive up prices. And (grain) prices are already at near-record levels.
"The price of food grains is extremely important. It affects the availability of basic food to the world's poor. Just a small rise in the price of any of the important food grains, harms them all. They're interdependent. So, the price of wheat and other grains is a big problem.
"North American farmers are pleased with the high prices and they deserve to make a good profit. But, worldwide, it's very hard on poor people."
A date you're looking at for having the Ug99 issues addressed?
The rust initiative, "is funded by the Bill and Melinda Gates Foundation and the UK's Department for International Development  for the next five years. That's $40 million coming from those two institutions, which we much appreciate.
"We certainly hope to achieve these goals by the end of the five years."
About the Author(s)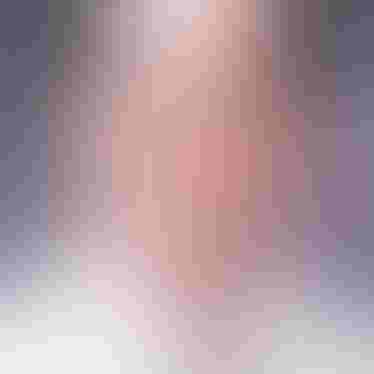 Associate Editor, Delta Farm Press
David Bennett, associate editor for Delta Farm Press, is an Arkansan. He worked with a daily newspaper before joining Farm Press in 1994. Bennett writes about legislative and crop related issues in the Mid-South states.
Subscribe to receive top agriculture news
Be informed daily with these free e-newsletters
You May Also Like
---