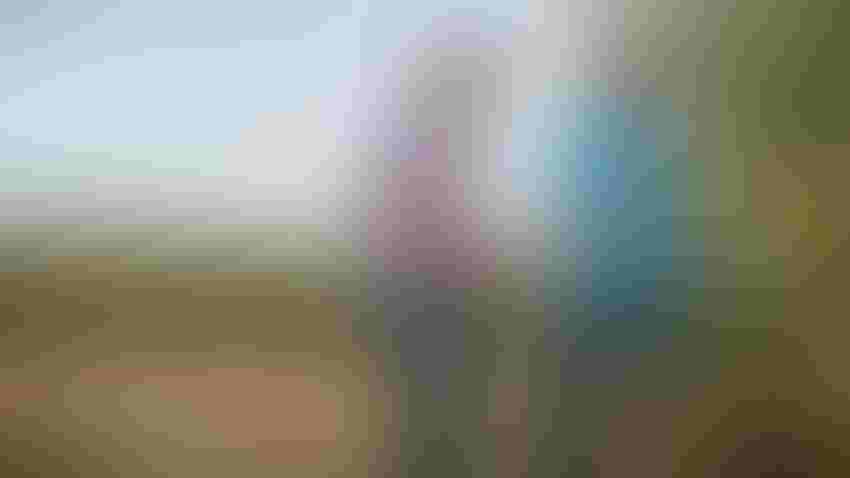 Many farmers across the Corn Belt experienced drought this year, causing them to wonder how it will impact yields and how they can better strategize next year to minimize risk.
Drought stress occurs anytime soil moisture is not adequate in the root zone to keep up with water demands of the crop. It can result in minimal to significant yield loss, depending on the number of days without rain. The extent of yield loss is largely determined by the stage of growth the corn is in when drought hits as well as the corn hybrid's ability to withstand drought stress.
To help reduce the risk of drought impacting your yields, follow these three steps to better mitigate stress:
1. Plant a Diverse Package
When you're planning for next year, it's important to have a strategy in place when Mother Nature hits. Planting a diverse package of products that has a variety of maturities can effectively spread risk.
Corn is sensitive to moisture stress during the reproductive period when the crop's demand for water is the highest. But outside of irrigation, there isn't much that can be done at that point to alleviate drought stress. If you have cornfields that mature at different rates, drought might only impact those fields with hybrids that are in the critical moisture stress growth stage. Depending on where your other fields are in maturity and the severity of the drought, this strategy can help spread your risk and overall yield average across your operation.
2. Select Drought-resistant Hybrids
Hybrid and trait selection is another key strategy in managing drought stress. Select hybrids with strong drought tolerance, or key traits that are designed to help withstand drought conditions and protect against yield loss. Pioneer® brand Optimum® AQUAmax® hybrids are viewed as the industry standard in helping to manage drought stress in corn.
These drought-tolerant hybrids use less water per bushel and have traits that enable them to develop a more efficient root system that helps capture deep soil moisture more efficiently and develop deeper kernels that help maintain yield under late-season drought.
Optimum AQUAmax hybrids have been extensively tested across drought environments, which has led to improved drought characterization, ensuring farmers can be confident when selecting these hybrids.
3. Implement Best Management Practices
Beyond seed decisions, there are other practices you can implement to manage drought stress more effectively. That starts with developing a good soil, fertility and crop nutrient management plan that incorporates practices to better preserve and utilize critical soil moisture, such as:
Adjusting tillage practices and residue management considerations

Reducing other stresses such as root restrictions from soil compaction or insect feeding

Managing soils to improve structure and water-holding capacity

Avoiding planting too shallow, which can cause plants to have less-developed roots

Protecting corn plants from additional stresses such as diseases, insects and weed competition
To learn more about drought management and solutions, talk to your local Pioneer field agronomist and visit Pioneer.com.
Product performance in water-limited environments is variable and depends on many factors, such as the severity and timing of moisture deficiency, heat stress, soil type, management practices and environmental stress, as well as disease and pest pressures. All products may exhibit reduced yield under water and heat stress. Individual results may vary.
Pioneer® brand products are provided subject to the terms and conditions of purchase which are part of the labeling and purchase documents. ™ ® Trademarks of Corteva Agriscience and its affiliated companies. © 2023 Corteva.
Subscribe to receive top agriculture news
Be informed daily with these free e-newsletters
You May Also Like
---