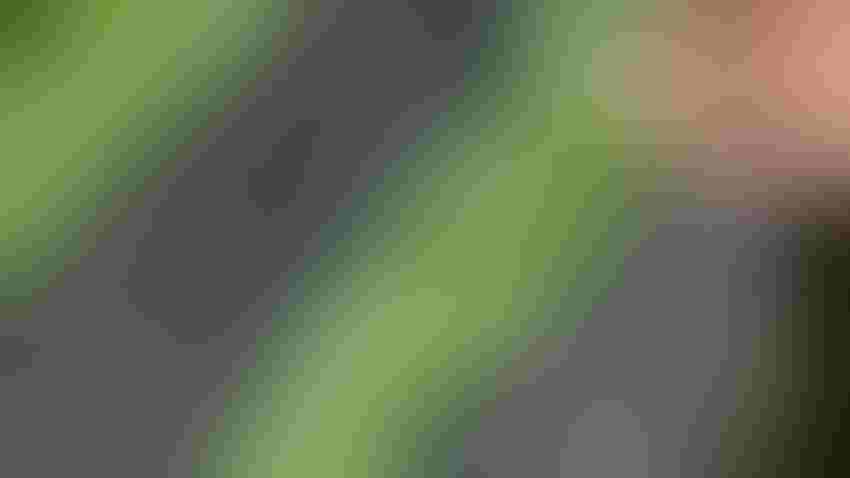 KEY DISEASE: When it comes to corn diseases, most of the hoopla today is around tar spot — but if you have this many gray leaf spot lesions per leaf, this disease can hit yields hard.
Tom J. Bechman
Tar spot is good at grabbing headlines and becoming the topic of conversation at coffee shops. Rightfully so. This relatively new disease can set in quickly after you first notice symptoms. Given the right weather conditions, it can decimate corn yield potential fast. However, Dave Nanda makes the case that it's not the only game in town when it comes to corn diseases.
"Gray leaf spot, northern corn leaf blight and southern rust are just three of the more established corn diseases which growers must contend with when environmental conditions favor them," Nanda says. He is director of genetics for Seed Genetics Direct, sponsor of Corn Watch '23.
According to the Purdue University Corn & Soybean Field Guide, warm, humid weather with long dew periods favors gray leaf spot. The early part of the 2023 season was drier and cooler than normal, with low humidity. However, a shift in July brought more moisture, heat and humidity.
"Those conditions are more favorable for gray leaf spot," Nanda says. "The inoculum is always there in the Midwest because the fungus survives as spores in corn residue. When conditions are favorable, it can take off."
Recognize gray leaf spot
Gray leaf spot lesions are easy to identify if you scout fields regularly and pay attention to what you're seeing, Nanda says. Lesions are rectangular and 1.25 to 2 inches long; they can be pale brown, tan or gray.
When you see lesions, how many you see and on which leaves are important pieces of information when deciding if you should spray fungicides for control. If there are numerous lesions appearing and some are as high as the ear leaf, Nanda suggests spraying the field with an appropriate fungicide with good control ratings for gray leaf spot.
"Your goal is to protect the ear leaf and leaves above it," Nanda says. "A large portion of the productivity of the plant is linked to the ear leaf and upper leaves. If diseases shut them down early, you lose a large part of your factory for turning sunlight into sugars and filling plump kernels. Yields will likely be impacted negatively."
Other corn diseases
Gray leaf spot isn't the only longtime disease you still need to pay attention to, Nanda says. If temperatures are on the moderate to cooler side with long dew periods, northern corn leaf blight can develop. Look for large, tan, cigar-shaped lesions on leaves. They usually are larger than singular gray leaf spot lesions.
This fungus also survives in corn residue, so it will be present in most locations within the Corn Belt. All northern corn leaf blight needs are the appropriate weather conditions to stage an outbreak. Catching it early and spraying effective fungicides can hold this disease in check.
A third disease that can cause dramatic yield losses in years when weather conditions are favorable is southern rust.
"Fungi of this disease do not overwinter in the Midwest, but instead, spores ride up on weather currents each year," Nanda explains.
Look for light brown to orange pustules primarily on upper leaves. "If it gets a foothold, leaves can wither and die quickly," Nanda says. "Be ready to act if you identify this disease in your field."
Subscribe to receive top agriculture news
Be informed daily with these free e-newsletters
You May Also Like
---