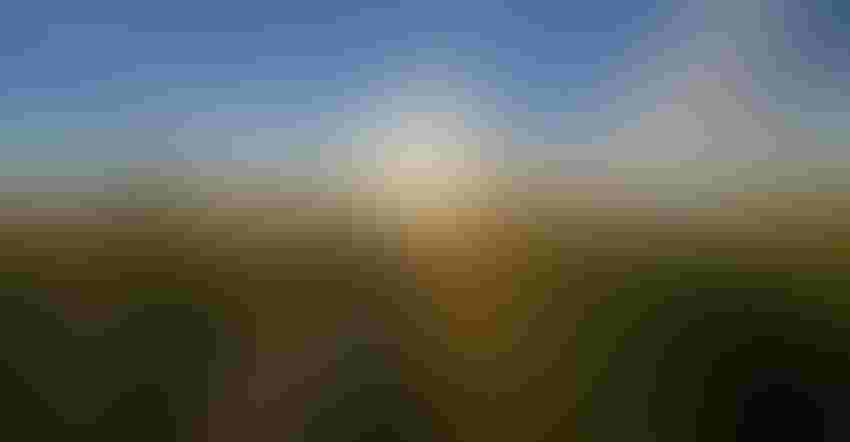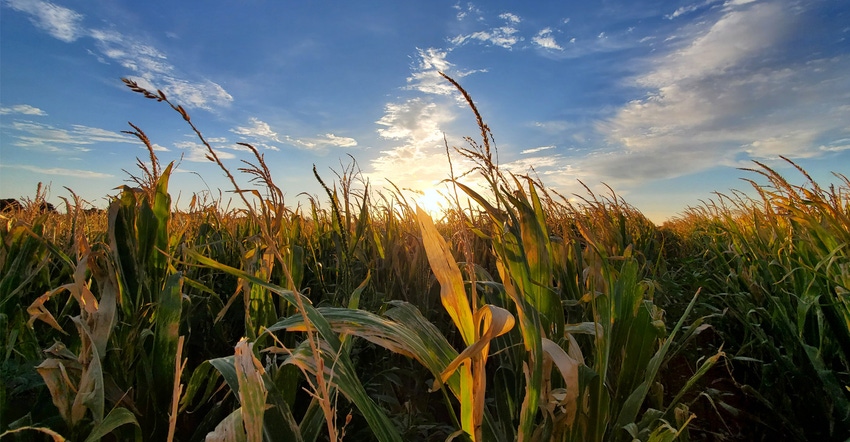 In spite of significantly higher input costs for 2022 grain production, corn budgets show returns trending better than last year.
Texas A&M AgriLife Extension Economist Mark Welch, speaking at the recent Texas Plant Protection Association annual conference in Bryan, Texas, said current grain prices are higher than last year, even though "we have seen a little harvesttime drop."
Welch says fertilizer costs are also up significantly. "Fertilizer costs are high, at record high levels, but not when measured by the bushels of grain it takes to buy a ton of fertilizer." He says the high price of grain moderates much of the recent spike in prices. At $5.35 per bushel of corn, 200 bushels buys a ton of anhydrous priced at $1,070 per ton. At $8 per bushel for wheat, 134 bushels buys that ton of fertilizer. In 2014, it took 230 bushels of corn and 142 bushels of wheat to buy a ton of anhydrous.
See, Driver receives Norman Borlaug Lifetime Achievement Award 
Welch noted that recent Illinois crop budgets show about equal returns from corn and soybeans even with these high fertilizer prices.
"Returns for corn look better now than they did this time last year," he said, "Input costs are manageable, but financial risk is also significant."
Those high prices could be the catalyst for a downturn. Welch makes the case that with current prices and relatively low input costs in 2021, even farmers at the low end of net returns could see a profit of $100 per acre this year.  That compares to a $20 per acre loss in 2020. Farmers in the top 20% fare significantly better, $325 per acre in 2020, and likely over $400 for 2021. "With profits like that,  how much corn will we grow in 2022?"
A big U.S. crop, Welch said, plus at least normal production globally, will add to the carryover and put downward pressure on prices.
Current USDA projections indicate a 92-million-acre corn crop for 2022. "That's down 1.3 million," Welch said. But average yield estimate goes up from177 last year to 181 bushels per acre for 2022.
Days of use on hand also triggers grain price movements. Anything more than a 40-day supply could see downward pressure on prices. Below that benchmark, prices go up. The most recent estimate of days of use on hand at the end of the marketing year for U.S. corn is a 37-day supply.  That is up from a 30-day supply to end the 2020 crop year.
With estimated acreage and yield, Welch expects ending stocks to increase and a "modest downward pressure on grain prices. Trade issues and weather will also affect markets," he said.
Welch also commented on fertilizer prices and potential movements. The main catalysts for fertilizer costs are the prices of corn and natural gas. "But it's the price of corn that is the main driver of the cost of anhydrous," he said.
If natural gas prices decline in 2022, as expected, coupled with some downward pressure on corn prices, fertilizer should come down, he says.
For now, grain farmers can offset some of the high input costs with favorable commodity prices. Long-term, volatility will return to the market and Welch says producers need to prepare.
"Get costs down," he says. "And lock in a profit when you see it."
About the Author(s)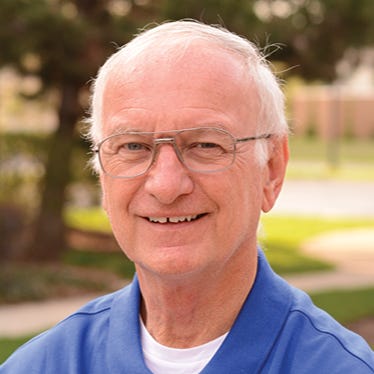 Ron Smith has spent more than 30 years covering Sunbelt agriculture. Ron began his career in agricultural journalism as an Experiment Station and Extension editor at Clemson University, where he earned a Masters Degree in English in 1975. He served as associate editor for Southeast Farm Press from 1978 through 1989. In 1990, Smith helped launch Southern Turf Management Magazine and served as editor. He also helped launch two other regional Turf and Landscape publications and launched and edited Florida Grove and Vegetable Management for the Farm Press Group. Within two years of launch, the turf magazines were well-respected, award-winning publications. Ron has received numerous awards for writing and photography in both agriculture and landscape journalism. He is past president of The Turf and Ornamental Communicators Association and was chosen as the first media representative to the University of Georgia College of Agriculture Advisory Board. He was named Communicator of the Year for the Metropolitan Atlanta Agricultural Communicators Association. Smith also worked in public relations, specializing in media relations for agricultural companies. Ron lives with his wife Pat in Denton, Texas. They have two grown children, Stacey and Nick, and two grandsons, Aaron and Hunter.
Subscribe to receive top agriculture news
Be informed daily with these free e-newsletters
You May Also Like
---