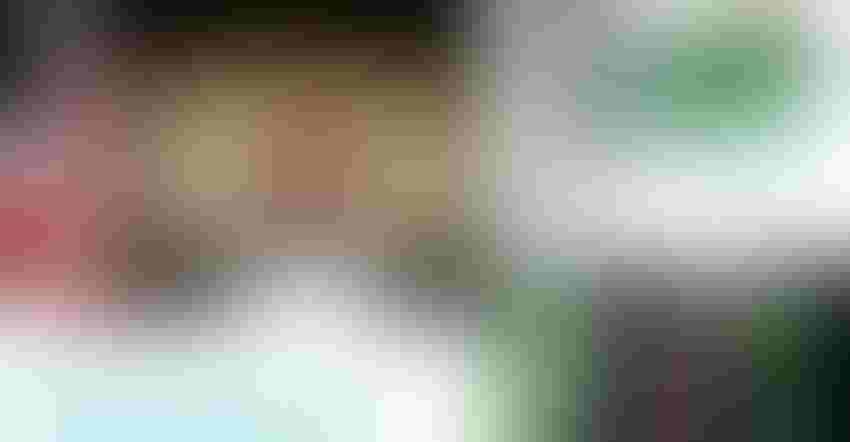 AG VOICE HEARD: EPA Administrator Michael Regan speaks with NASDA President Lee Quarles about importance of providing clarity in writing of new water rule.
As the Environmental Protection Agency and Army Corps of Engineers under the Biden administration tackle the re-writing of definition of what constitutes a waters of the U.S., EPA Administrator Michael Regan says the goal remains for "clarity, for certainty and for a durable rule" as the agencies will not be reinstating either the Trump-era Navigable Waters Protection Rule or the Clean Water Rule introduced in 2015 by the Obama administration.
While speaking virtually in an address to the National Association of State Departments of Agriculture annual meeting, Regan says the agency plans to work as expeditiously as possible on the rulemaking process. He anticipates by November proposing a foundational proposed rule reflecting the pre-2015 regulations updated with the Supreme Court decisions, and a second rule building on that foundation by next winter.
Regan says the intent is for the agencies to learn from stakeholder experiences under the rules introduced in the past two administrations and help inform the development of a more durable definition that can withstand court challenges. Trump's NWPR had not been overturned by any court rulings, however, in an Arizona ruling issued Aug. 30, the court vacated the NWPR.
NASDA President and Kentucky Commissioner of Agriculture Ryan Quarles shared with Regan that many farmers and ranchers are concerned, and often frustrated, about the decision of the Biden administration to reverse the NWPR rule. "Farmers and ranchers need certainty, and they shouldn't have to hire a team of lawyers or environmental experts to understand if they are subject to this rule or regulations for how to comply to it," Quarles says.
Regan promised the forthcoming rule would again retain the pre-2015 exclusion for prior converted cropland. "In the interest of giving clarity and certainty to farmers and other agricultural stakeholders, normal farming, silverculture and ranching activities as defined by the Clean Water Act, Section 44, that could take place in a jurisdictional waterway or wetlands will not require a permit," Regan adds. This exemption allows for many "common activities like plowing, seeding and minor drainage as well as activities like construction and maintenance of irrigation ditches."
Regan, as a career staffer at the federal level of EPA as well as a state co-regulator in North Carolina, recognizes the need to engage stakeholders. He says understanding stakeholders' perspective is essential to crafting a durable definition of WOTUS that will withstand the test of time and stand up in court.
"We are pledging to engage all of our stakeholders all across the country, be extremely transparent, learn the lessons of the past and charge forward with a durable rule that provides certainty that doesn't overburden or penalize smaller farmers while protecting the water quality and good drinking water," Regan says.
The administrator shared EPA has held six listening sessions over the past month and also reviewing more than 32,000 comments on pre-proposal recommendations. The agencies also are planning dialogues with states and tribes this fall and regional roundtables this winter.
"These roundtables will allow for a full range of stakeholders to engage and discuss their experiences with the prior definitions of WOTUS, including what has worked and what has not worked specifically within their geography. The roundtable will provide opportunities to discuss distinct implementation needs and priorities of particular water resources that are characteristic of or unique to each region and site-specific feedback about implementation," Regan says.
Quarles says the state departments of agriculture share Regan's commitment to transparency and offered NASDA to be a resource as conversations continue.
Regan also conveyed President Biden sees the agricultural community as very important. "The president has made it abundantly clear to all of us that serve in his cabinet that agriculture will always have a seat at the table because the perspectives of our ag community are critical to promoting a healthy and secure food supply, ensuring clean air and clean water for all of our families, and confronting the daunting task of climate change."
Subscribe to receive top agriculture news
Be informed daily with these free e-newsletters
You May Also Like
---