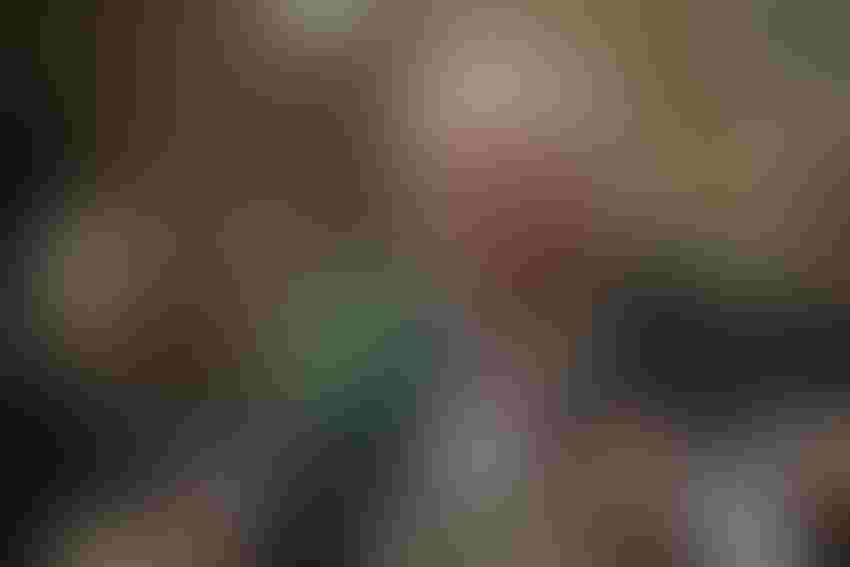 By Mike Dorning
U.S. Agriculture Secretary Sonny Perdue, whose department has been criticized for suppressing research on climate change, will announce an initiative Thursday to reduce the environmental impact of American farming.
Perdue will emphasize voluntary conservation incentives and efficiency improvements rather than regulation as he joins major farm groups in seeking to shape the public debate on agriculture and climate change. Twenty-one farm groups including the American Farm Bureau Federation and the National Pork Producers Council announced a coalition Wednesday on environmental sustainability.
Climate change is gaining greater public attention after years of record-high global temperatures, rising sea levels, dramatic wildfires in California and Australia and widespread spring floods last year that delayed planting in the U.S. Midwest. The issue of agriculture's role in climate change has surfaced in Democratic presidential primaries, with leading candidates calling for reductions in farming's carbon emissions through incentive payments.
Perdue will set a goal of increasing farm production by 40% while cutting the "environmental footprint" in half by 2050, according to a preview the U.S. Department of Agriculture released in an advance of the announcement. A department official declined to specify how the department would measure the environmental footprint.
The initiative includes goals such as a 50% reduction in food waste by 2030, a 30% cut in fertilizer run-off by 2050 and an overall "net reduction" in carbon emissions by 2050 "without regulatory overreach."
The secretary also will set a goal for biofuels such as ethanol to reach "market-driven blend rates" of 15% of U.S. transportation fuels by 2030 and 30% of transportation fuels by 2050. Both would require policy action by the Environmental Protection Agency.
"We know we have a challenge facing us: to meet future food, fiber, fuel, and feed demands with finite resources," Perdue will say, according to advance excerpts of announcement to be made at his department's annual Agricultural Outlook Forum.
The excerpts don't include mention of climate change. The USDA inspector general announced an investigation in October into reports by Politico that the department suppressed research on the impact of climate change following criticism by Democratic lawmakers.
Agriculture was responsible for 9% of U.S. greenhouse gas emissions in 2017, according to the EPA.
To contact the reporter on this story:
Mike Dorning in Washington at [email protected]
To contact the editors responsible for this story:
Joe Sobczyk at [email protected]
James Attwood, Millie Munshi
© 2020 Bloomberg L.P.
Subscribe to receive top agriculture news
Be informed daily with these free e-newsletters
You May Also Like
---