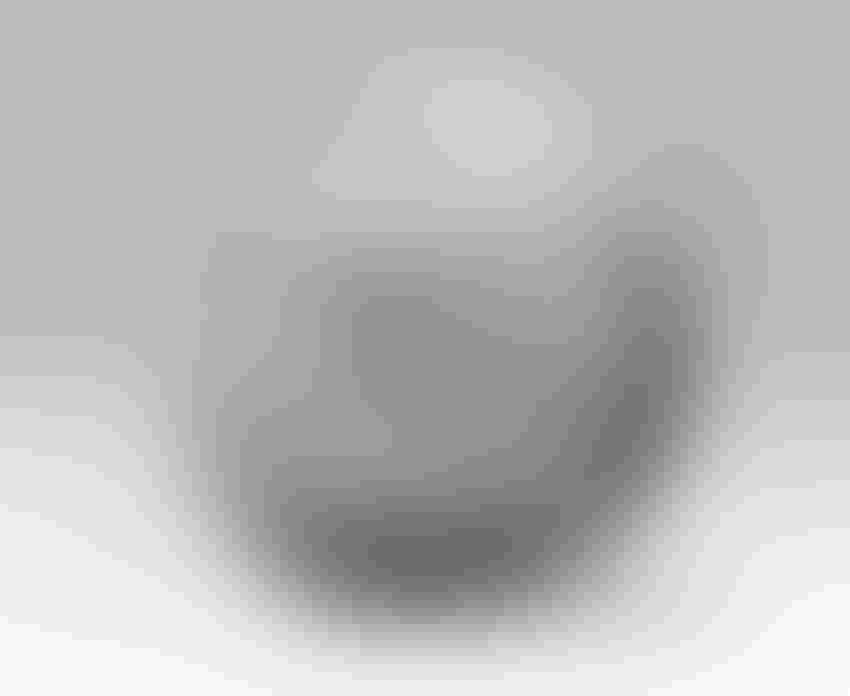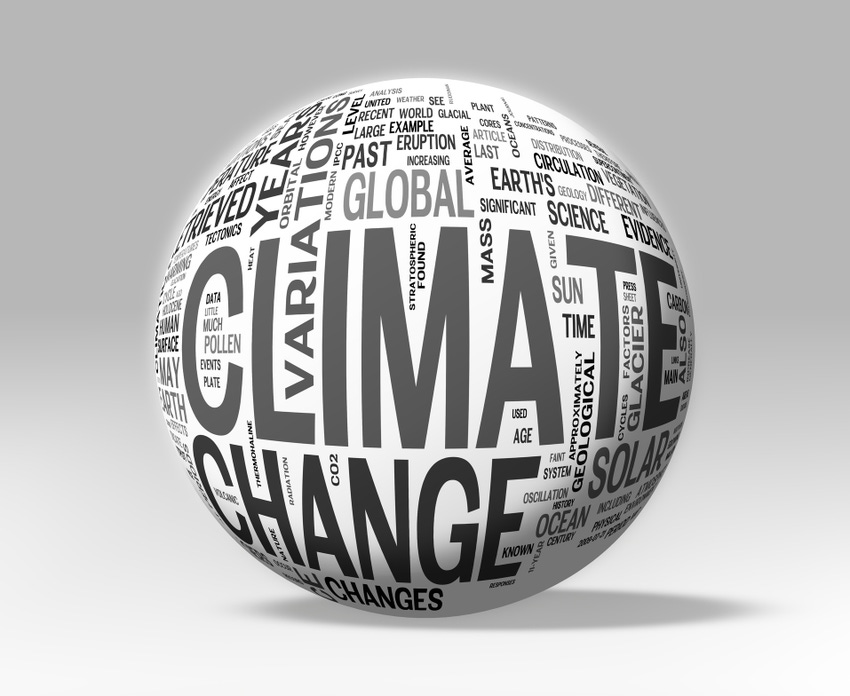 FARMER-FRIENDLY CLIMATE BILL: Senate passes by a 92-8 vote the Growing Climate Solutions Act to help solve entry barriers for farmers who want to participate in carbon markets.
MacXever/iStock/Thinkstock
As carbon markets continue to gain momentum both politically and financially, agricultural senators re-introduced the Growing Climate Solutions Act this week and plan to mark up the bill in the Senate Agriculture Committee on Earth Day, April 22. The bipartisan Growing Climate Solutions Act attempts to break down barriers for farmers and foresters interested in participating in carbon markets so they can be rewarded for climate-smart practices. 
The Growing Climate Solutions Act would create a certification program at USDA to help solve technical entry barriers to farmer and forest landowner participation in carbon credit markets. It would include access to reliable information about markets, qualified technical service providers and protocol verifiers.
Senate Agriculture Committee Chairwoman Debbie Stabenow, D-Mich., introduced the bill along with Sens. Mike Braun, R-Ind., Graham, R-SC, and Sheldon Whitehouse, D-RI, and a total of 34 total co-sponsors, with 17 from each party.  
"This is a really important statement about not only working together today, but about the fact that agriculture and forestry understand the important role, leadership role, in helping us solve the climate crisis," Stabenow says.
Stabenow says she worked with Senate Agriculture Committee Ranking Member John Boozman, R-Ark., to make improvements from the bill introduced in the last Congress including ensuring more farmers are part of the advisory board as well as prioritizing more equity in the carbon markets for underserved farmers. The bill establishes a robust USDA advisory council composed of farmers, scientists and other climate stakeholders.
Related: Is the carbon market ag's next gold rush?
Most carbon markets are complex and need outside help to get started. This bill creates a structure at USDA to help farmers scale-up climate smart practices and tap into new economic opportunities through voluntary carbon markets, Stabenow explains. Similar to crop advisers, the USDA will create an online one-stop-shop to help farmers get their foot in the door on how to generate and sell carbon credits, Stabenow adds.
Many farmers and foresters are interested in participating in voluntary carbon credit markets, but don't know where to start or who to trust. This bill allows USDA to certify and post a list of third-party technical assistance providers that meet key criteria of competency and impartiality. By lowering this barrier to entry, it will be easier for landowners to be financially rewarded for the voluntary, sustainable steps they are taking through selling carbon credits.
In announcing the reintroduction of the bill with lead Senate authors, Brent Bible, Indiana corn and soybean farmer, says farmers know No. 2 corn or Choice beef, but really don't understand all about carbon markets. He sees this market offering plenty of opportunities for another revenue stream, and even more so if farmers can understand it better and establish more confidence in it.
"That's what the Growing Climate Solutions Act does. It helps provide that confidence and transparency around carbon markets," Bible says. "We really don't understand fully yet what is a carbon credit. What does it take to generate a carbon credit? What companies can represent that well and be an advocate for and with the farmers versus some that maybe can't."
Bible says USDA's verification process can help build that emerging market and build some framework around it.  
Related: Are microbes the next carbon crop for farmers?
Braun says because of the broad support, he would love to see this get to the Senate floor and across the finish line. Stabenow stopped short of saying she's been promised floor time from Majority Leader Chuck Schumer, D-N.Y.. Stabenow says Schumer is "very supportive" and Stabenow sees the bill as the best bipartisan effort. She's unsure if it will be included in the President's infrastructure plan currently being discussed by Congress, but wants to find the best vehicle to get the bill passed.
Last Friday, House Republicans released separate proposals that encouraged private-sector partnerships for agriculture sustainability by allowing businesses to invest in conservation practices in geographic regions of their choice. The bill also would allow the USDA to match these funds.
Reps. Abigail Spanberger, D-Va., and Don Bacon, R-Neb., plan to reintroduce the Growing Climate Solutions Act in the House soon.
Stabenow says she was encouraged by Republican House members talking about climate and says it is up to them to create a bipartisan coalition as the Senate has accomplished. She adds the wide support of agricultural groups and stakeholders solidifies the Senate's bill.
Widespread support
The Food and Agriculture Climate Alliance of diverse agricultural and environmental groups applauded the bipartisan re-introduction. FACA, consisting of almost 70 agriculture, food, forestry and environmental organizations, is built on guiding principles that stress federal climate policy must be built upon voluntary, incentive-based programs and market-driven opportunities, promote resilience and adaptation in rural communities, and be grounded in scientific evidence. In addition, climate solutions must be strongly bipartisan and accommodate the diverse needs of producers and landowners, regardless of size, geographic region or commodity. 
The National Association of State Departments of Agriculture welcomed the introduction. "When governments invest in farmers, our communities and environment thrive. State department of agriculture leaders understand the central role agriculture serves in building climate resiliency and preserving our shared natural resources. NASDA is proud to support the Growing Climate Solutions Act, as it acknowledges and invests producers' contribution to environmental sustainability and unites the industry around climate goals," NASDA CEO Dr. Barb Glenn says.
National Council of Farmer Cooperatives President and CEO Chuck Conner says the act is a critical step to breaking down barriers and providing certainty to farmer co-op members and other producers who want to participate in carbon markets. "If farmers are to be part of solving climate challenges they need to rely on proven science, accurate data and standardization to help us get there—this bill is an important step in that direction," Conner says.
He and other FACA members welcomed the work by Boozman and Braun to add provisions to the bill providing greater farmer representation on the USDA advisory panel on carbon markets that the legislation would establish.
Through the implementation of climate-smart practices, family farmers and ranchers can not only reduce their operations' climate impact, but they can also offset other sectors' emissions by sequestering atmospheric carbon in their soil, explains National Farmers Union President Rob Larew.
"Recognizing that potential, a patchwork of carbon markets has sprung up to incentivize and reward such practices. However, there is currently no formal oversight of these markets or uniformity among them for criteria, payment rates, or measurement, which can make selecting the right one a confusing and overwhelming process," Larew says. "By creating a certification program, the Growing Climate Solutions Act would bring much-needed clarity and certainty to this burgeoning sector, thus making it easier for farmers to obtain the financial resources they need to invest in climate solutions."
"Agriculture has a great opportunity to measurably contribute to climate solutions, from cutting emissions of nitrous oxide, methane and carbon dioxide, to storing carbon," says Elizabeth Gore, senior vice president of political affairs at Environmental Defense Fund.
Lynn Scarlett, chief external affairs officer at The Nature Conservancy, says, "Passage of the Growing Climate Solutions Act would be a big win for agriculture, conservation and the climate. Farmers, ranchers and forest landowners are critical to helping combat climate change, but they need a straightforward way to tap revenue streams for implementing climate-friendly practices. This bill would help ensure producers are recognized and rewarded for the role they play."
About the Author(s)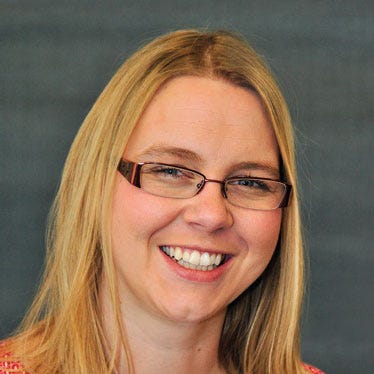 Policy editor, Farm Futures
Jacqui Fatka grew up on a diversified livestock and grain farm in southwest Iowa and graduated from Iowa State University with a bachelor's degree in journalism and mass communications, with a minor in agriculture education, in 2003. She's been writing for agricultural audiences ever since. In college, she interned with Wallaces Farmer and cultivated her love of ag policy during an internship with the Iowa Pork Producers Association, working in Sen. Chuck Grassley's Capitol Hill press office. In 2003, she started full time for Farm Progress companies' state and regional publications as the e-content editor, and became Farm Futures' policy editor in 2004. A few years later, she began covering grain and biofuels markets for the weekly newspaper Feedstuffs. As the current policy editor for Farm Progress, she covers the ongoing developments in ag policy, trade, regulations and court rulings. Fatka also serves as the interim executive secretary-treasurer for the North American Agricultural Journalists. She lives on a small acreage in central Ohio with her husband and three children.
Subscribe to receive top agriculture news
Be informed daily with these free e-newsletters
You May Also Like
---