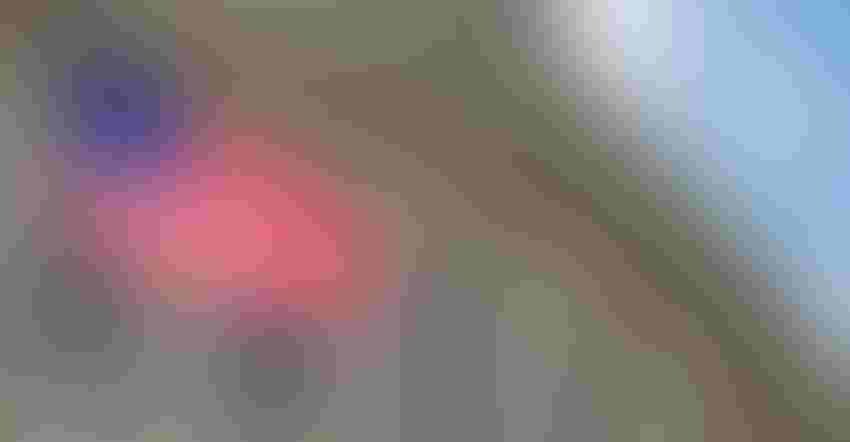 Wyoming Sen. John Barrasso left little doubt where he stands on the Waters of the U.S. rule during his opening comments at a Senate Environment and Public Works Committee hearing on Wednesday, Sept. 16.
"The 2020 rule replaces the Obama administration's illegal rule issued in 2015 that gave Washington almost boundless control over what Americans could do on their property," said Barrasso, a Republican and chairman of the committee. "The new rule is clear and limited. It is broadly supported by landowners, by businesses and by states. President Trump's rule will not regulate puddles, or prairie potholes, or dry land. It follows Congressional intent and recognizes that landowners and states, not Washington, should lead the protection of most water and property in our country."
Unsurprisingly, the committee's ranking member, Sen. Tom Carper, D-Delaware, sees things differently.
"I don't see how most states will be able to devote additional resources to shoulder this new burden, especially given the budgetary challenges posed by this pandemic," Carper said. "And to complicate these financial challenges, 27 states have laws on the books that limit if not prohibit taking actions for more stringent regulation. For years, the Trump administration promised his proposal would provide greater clarity for our constituents. Clearly, that's not proven to be true. Instead, this rule has created more uncertainty and higher costs for states, communities and families by putting the drinking water for more than 100 million Americans at risk."
A quick look back at WOTUS
In June 2015, the EPA and Army Corps of Engineers published a final public rule defining the waters of the United States. Since that time the rule has been the subject of several lawsuits. In the early days of his presidency, Donald Trump signed an executive order directing his administration to repeal the 2015 rule. The Trump administration put its own rule in place in April 2020. The new rule, called the Navigable Waters Protection Rule, includes four categories of jurisdictional waters and provides exclusions for many water features.
Back to the hearing
Corning, Iowa, farmer Ray Gaesser, who has led both the state and national soybean grower associations, testified the Obama administration's 2015 rule muddied the waters and limited farmers' ability to make the best decisions possible to manage their land. He said the Trump administration rule clears the muddied waters.
"Farmers care about clean water and preserving the land," Gaesser said. "That's why we support the Navigable Waters Protection Rule. This rule brings certainty and predictably into focus, giving farmers like me and my son, Chris, the freedom to farm."
Likewise, Douglas Davis Jr., president and CEO of Fletcher Davis Co., a development, asset management and realty company in St. Augustine, Florida, said the federal government has expanded its authority over several years and the Obama WOTUS rule would have been especially harmful. Federal agencies have the ability to hold up a project for any reason, he said, and called for continued effort to repeal onerous regulations.
"Homebuilders are especially sensitive to the costs of regulations because we have no choice but to pass these costs on to the homebuyer, which directly affects housing affordability," said Davis, who testified on behalf of the National Association of Home Builders. "NAHB estimates that nearly 25% of the cost of a single-family home is due to government regulations and as a result, owning or renting suitable homes is increasingly out of financial reach for many households."
For every $1,000 increase in home price, 158,000 people are displaced from the housing market, he said.
But Rebecca Roose, director of the New Mexico Environment Department water protection division, said the rule creates uncertainty and risks polluting ephemeral streams, which she called the "capillaries" of the water system.
"The value of clean water in New Mexico is both cultural and economic. Tribes, pueblos and traditional rural communities rely on freshwater for ceremonial purposes and to feed their families," Roose said. "Not only are polluted waters costly for drinking water utilities, farmers and the outdoor recreation industry, we also see implementation of the rule as creating new areas of regulatory uncertainty that will burden New Mexico businesses and communities. The rule significantly changes the national regulatory landscape, cutting away at the Clean Water Act author's goal of establishing a level playing field from state-to-state."
Watch the hearing here.
Subscribe to receive top agriculture news
Be informed daily with these free e-newsletters
You May Also Like
---