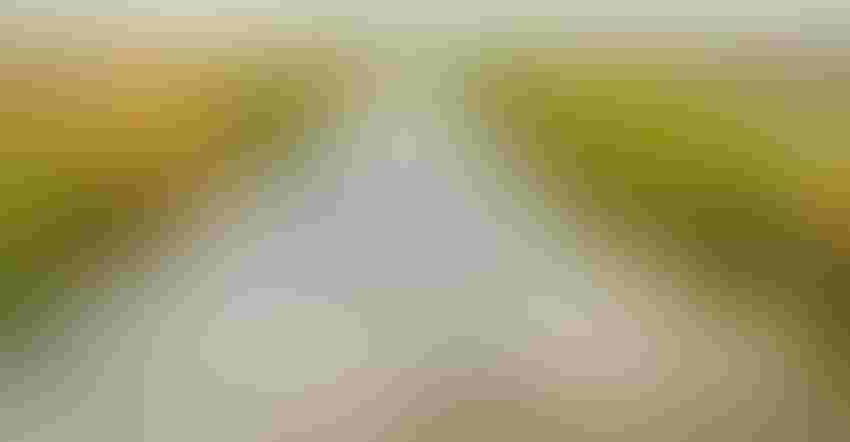 petcharaPJ/ThinkstockPhotos
In my many efforts to unravel and explain the federal government's sometimes baffling efforts to legally define the things that matter most to property owners, I have started by describing the government's interpretation of a "ditch" (see blog).
Now the U.S. Army Corps of Engineers (Corps) and U.S. EPA (EPA) have published a final rule describing and regulating what is a "water," under the Clean Water Act (CWA). The new rule describes perennial, intermittent, and ephemeral streams plus tributaries, ditches, lakes' and ponds.
Exclusions matter
If you own land used for farming or ranching in the United States, you need to know that not all waters are waters of the United States (WOTUS) -- at least, not by legal definition, and the exclusions have environmental groups outraged. In fact, the agencies have an entire section entitled "Waters and Features That Are Not Waters of the United States".
The final WOTUS rule codifies "…twelve exclusions from the definition of waters of the United States." For example, the final rule excludes groundwater from the definition, including groundwater drained through subsurface drainage systems, reflecting the agencies' longstanding practice."
Since this rule was published as final the United States Supreme Court in a Hawaii case involving the County of Maui has a different take on this exclusion (more on that case here).
Related:Another nitrate groundwater alarm: This time it's Oregon
The agencies also create "…a new exclusion for ephemeral features, including ephemeral streams, swales, gullies, rills, and pools, and excludes diffuse stormwater run-off and directional sheet flow over upland."
In another part of the rule agriculture is again helped by EPA. The new rule "…excludes artificially irrigated areas, including fields flooded for agricultural production, that would revert to upland should application of irrigation water to that area cease."
Fewer silly legal actions
The new WOTUS rule also clarifies and keeps EPA and the Corps from bringing silly legal actions. The new WOTUS rule "…excludes artificial lakes and ponds, including water storage reservoirs and farm, irrigation, stock watering, and log cleaning ponds, constructed or excavated in upland or in non-jurisdictional waters…"
In another victory for agriculture, forestry, and ranching, the new rule  excludes "…water-filled depressions, constructed or excavated in upland or non-jurisdictional waters incidental to mining or construction activity and pits excavated in upland or in non-jurisdictional waters for the purpose of obtaining fill, sand or gravel."
Related:Supreme Court: Groundwater a point source under the Clean Water Act?
The agencies have also excluded stormwater control features which are "…constructed or excavated in upland or in non-jurisdictional waters to convey, treat, infiltrate, or store stormwater run-off."
In another effort to protect agriculture and others, the final rule excludes "…groundwater recharge, water reuse, and wastewater recycling structures including detention, retention, and infiltration basins and ponds constructed or excavated in upland or in non-jurisdictional waters."
Upland defined
The term "'upland" is also defined. This term is very important to farmers, ranchers, and foresters. It means "…any land area that under normal circumstances does not satisfy all three wetland characteristics identified in the definition of  'wetlands' (hydrology, hydrophytic vegetation, hydric soils) and does not lie below the ordinary high water mark or the high tide line of a jurisdictional water."
All these definitions are tricky but very important to those in agriculture and ranching.
Environmental outrage
Many environmental groups have expressed outrage that many waters are being excluded from the definition of WOTUS. The Trump Administration has tried to follow the Clean Water Act, the Supreme Court cases' and the legislative history of the CWA by spelling out specifically what are not waters of the United States.
It is very helpful to agriculture.
Many of these exclusions have been adhered to in the past, but often-times zealous bureaucrats and lawyers have used the courts to regulate some of these non-jurisdictional waters.
Hopefully, these definitions will keep many of you from going to court.
The opinions of the author are not necessarily those of Farm Futures or Farm Progress. 
About the Author(s) Ag Lawyer/Blogger, Olsson Frank Weeda Terman Matz PC
Gary Baise is an Illinois farmer and trial attorney at the law firm Olsson Frank Weeda Terman Matz PC. He also serves as outside General Counsel for several national agriculture organizations, including Agricultural Retailers Association and National Sorghum Producers. Baise organized President Trump's agricultural team of advisers. He was the first Chief of Staff to the first U.S. Environmental Protection Agency Administrator. He owns a family farm in Jacksonville, Ill.
Subscribe to receive top agriculture news
Be informed daily with these free e-newsletters
You May Also Like
---