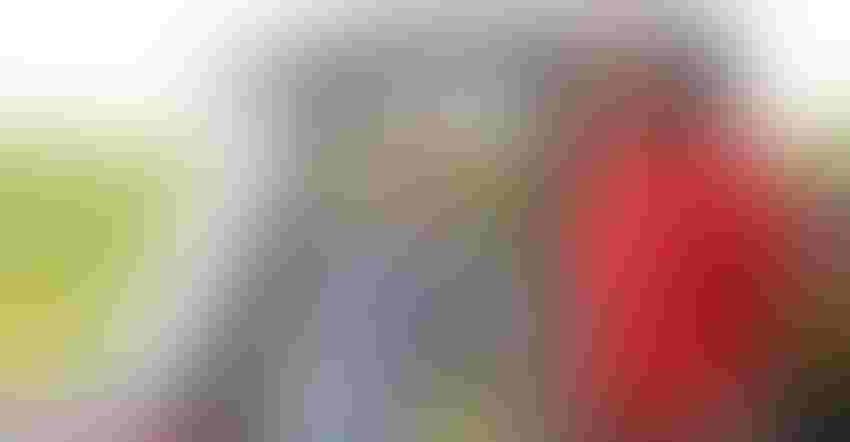 LEARNER: Down on the farm, Macie Bartlow learned to drive the Ranger in fields — slowly and complete with safety belts and precautions — helping move her dad, Andy, to the next field.
Holly Spangler
When Illinois schools shut down last spring, it meant a lot of different things for a lot of different kids. Seniors missed out on graduations. Athletes missed out on sports and major tournaments. Proms were canceled, field trips were canceled, FFA banquets were canceled.  
The loss was real.
But so was the gain — especially on Illinois farms, where families suddenly found themselves back together. Kind of like the old days, before endless sports practices and games and more.
With that in mind, Prairie Farmer editors decided to celebrate all the good that's happened on Illinois farms, and tell the stories of so many farm kids who missed out on state track meets but learned to plant corn. Here and in the next few days, you'll read about young people across the state as they share exactly how they spent their quarantine.
Farm kid commute
Like 10-year-old Macie Bartlow. Macie lives on the edge of Macomb with her mom, Julie, a pediatric nurse practitioner in Macomb, and dad, Andy, who farms with his family near Augusta. When school got canceled last March, she knew exactly what it meant: "I'm gonna be stuck at home for a while … and I get to do a lot of farm stuff and cattle stuff!"
That was good news for young Macie, because it meant she could go to the farm every single day with her dad. And they did, leaving at 7 every morning. Macie did cattle chores, worked with her heifer, helped her dad, then headed into the house to help Grandma and do schoolwork. Then she went back out to help Dad scout fields. They counted plants and figured replant. They looked for wet holes and dry fields. They moved equipment and put out mineral for cows.

GROWING: Macie and Andy Bartlow spent so much time together during the quarantine, she's learned to do stand counts. Here, she's getting a lesson on soybeans and growth stages.
"What I've seen is her awareness of ag and what's going on around here," Andy says. That's a big deal for a kid who doesn't get to live on the farm, as her parents juggle two careers in different places. "I've seen her take more initiative — like cleaning out the trailer when I didn't ask and noticing things she never noticed before."
Julie agrees: "My 'farm kid' who lives in town has been living her best life ever! Macie has absolutely thrived being able to go the farm every day with her dad."
She's not kidding; the 10-year-old spotted a sick cow in the pasture that needed the vet, and she notices who's got the biggest corn as they drive to cattle shows across the state.
For sure, Macie's bummed about the volleyball and the tennis and the field trips she's missed. But she learned to drive the four-wheeler and the Ranger, which is a pretty great day for any farm kid as they shore up responsibility.
Says Macie, "I just get to learn more about ag, and I get to spend more time with my cattle and do a lot of farm stuff!"

SHOWING: Macie got to work with her Angus heifer, Sid, every day this spring and summer, cementing her love for cattle. "There's this one cow that I grew up with, and she was just so sweet," Macie says. "I figured out that I just like being around them. And then I got this heifer, and now I'm showing cattle."
The good life
For 15-year-old Ethan Pratt, the biggest challenge of his quarantine life was figuring out how to do video calls from the tractor cab. Ethan, who's finished his freshman year at Amboy High School, spends as much time as possible in the tractor no matter the season, so the quarantine made it possible for him to do even more this spring.
"My first thought was, 'Wow, this is great!' I figured it'd be a couple weeks and then we'd go back. I never dreamed that it would go all the way till summer," he says, with as much enthusiasm as you might imagine.
Ethan spent several hours every Sunday working on schoolwork to free up his days the rest of the week. During the week, he helped service equipment and then ran the field cultivator across most of their ground.
Being around all spring let him see what it took to get the crop in the ground every day, instead of just weekends like he was used to. "Now I know more about how everything works and the flow of the day," he adds — and what it takes to service all the equipment.
"My dad said, 'You're in charge of this field cultivator, and you have to take care of it.' So if something went wrong, I had to deal with it," Ethan says.
Some of his teachers were laidback about assignments, but others wanted them at a certain time — which made him wonder if they thought he didn't have anything else to do. Ethan realized pretty quickly that he could use his phone for video calls with his teachers, so he found a clip to hold the phone and mounted it on the window of the tractor cab.
And if you think he parked the tractor to take those video calls, think again. Most teachers were just happy he showed up at all, and only his science teacher asked questions about what he was doing. Ethan got to show them the tractor and explain the technology.  

MULTITASKING: Fifteen-year-old Ethan Pratt took video calls and ran the field cultivator at the same time — a seamless multitasker!
And while no one's sure yet what the fall will hold, Ethan's dad, Andy, has been equally happy to have him home so far.
"I'm not going to like the transition back to normal life," Ethan says, laughing.   
This is the first story in a four-part series. Read the rest of the stories here:
• Farm kid quarantine: Nurses, runners and wrestlers
• Farm kid view: How I spent my quarantine
• Farm kid quarantine, captured on video
About the Author(s)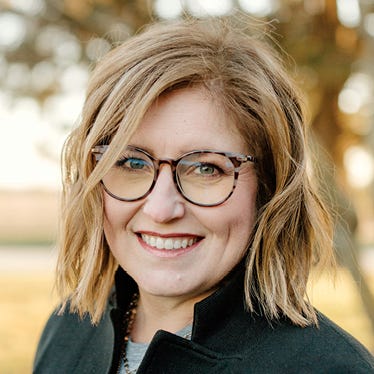 Senior Editor, Prairie Farmer, Farm Progress
Holly Spangler has covered Illinois agriculture for more than two decades, bringing meaningful production agriculture experience to the magazine's coverage. She currently serves as editor of Prairie Farmer magazine and Executive Editor for Farm Progress, managing editorial staff at six magazines throughout the eastern Corn Belt. She began her career with Prairie Farmer just before graduating from the University of Illinois in agricultural communications.
An award-winning writer and photographer, Holly is past president of the American Agricultural Editors Association. In 2015, she became only the 10th U.S. agricultural journalist to earn the Writer of Merit designation and is a five-time winner of the top writing award for editorial opinion in U.S. agriculture. She was named an AAEA Master Writer in 2005. In 2011, Holly was one of 10 recipients worldwide to receive the IFAJ-Alltech Young Leaders in Ag Journalism award. She currently serves on the Illinois Fairgrounds Foundation, the U of I Agricultural Communications Advisory committee, and is an advisory board member for the U of I College of ACES Research Station at Monmouth. Her work in agricultural media has been recognized by the Illinois Soybean Association, Illinois Corn, Illinois Council on Agricultural Education and MidAmerica Croplife Association.
Holly and her husband, John, farm in western Illinois where they raise corn, soybeans and beef cattle on 2,500 acres. Their operation includes 125 head of commercial cows in a cow/calf operation. The family farm includes John's parents and their three children.
Holly frequently speaks to a variety of groups and organizations, sharing the heart, soul and science of agriculture. She and her husband are active in state and local farm organizations. They serve with their local 4-H and FFA programs, their school district, and are active in their church's youth and music ministries.
Subscribe to receive top agriculture news
Be informed daily with these free e-newsletters
You May Also Like
---