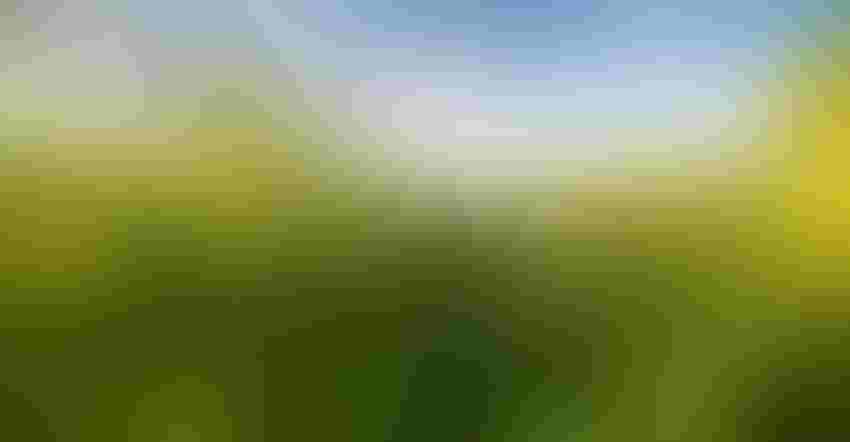 Joe Stone is optimistic about agriculture in 2021.
Stone, an executive vice president with Cargill and a member of the U.S.-China Business Council board of directors, shared his opinions on a recent U.S. Soybean Export Council Soy Suite event. He answered questions on everything from soybean demand to the impact of COVID-19 on agriculture.
"We look ahead with optimism," Stone said. "The resilience of the industry we are in has been absolutely amazing."
The agricultural industry kept supply chains flowing and food on the table as COVID-19 spread across the nation, disrupting supply chains as it sickened people and shut down schools and businesses. Nearly 427,000 people have died from COVID-19 in the U.S. as of Jan. 27, according to the Johns Hopkins University's COVID-19 dashboard. The recovery from COVID-19 will likely be bumpy and a bit uneven, Stone said.
He suspects there is pent-up demand, with people eagerly awaiting the opportunity to board a plane again or dine in at restaurants. There will likely be more inflation than those in the U.S. have become accustomed to as the economy ramps up.
Soy demand
USSEC CEO Jim Sutter asked Stone to look into his crystal ball on global protein demand growth, which has been strong and consistent over the last 30 years. "We're up about 250% since 1990 as far as global soybean demand growth."
There's continued reason for optimism, Stone said. While dining and eating habits have changed as a result of COVID-19, he's optimistic there will be a recovery in food service.
In China, the hog herd is rebuilding after the African swine fever outbreak caused major losses and the pace of recovery has exceeded expectations.
Cargill bought a world-class crushing facility in China on an auction for $62 million, and took possession of the plant in October. This will expand its crushing capacity in the country.
China let its stocks reserve dwindle over the past four to five years, Sutter said, and those stocks need to be refilled, but it's unsure how long China's demand will be strong.
There's potential for soy oil in fuel markets, with low-carbon fuel standards creating demand.
Cargill expanded its Sidney, Ohio, crush facility, investing $225 million to increase crush capacity and modernize the plant to meet growing demand.
"The increased capacity will strengthen and expand our U.S. crush footprint, enable us to meet the growing demand for soy products from our customers and further integrate our refined oil capabilities," said Warren Feather, Cargill managing director of global crush, said in a media statement. The project is expected to be completed in 2022.
Alternative proteins
Cargill is a protein company, with tens of billions invested in traditional proteins, but it's also invested in alternative proteins.
"We do think plant proteins will have a place at the dinner table as will cell-based meat," Stone said. "We've continued to invest in it. We made an investment in Memphis Meats, which is really a U.S. leader in cell-based proteins. We made a very large investment in Puris protein, which is North America's latest producer of pea protein, which is a great way to deliver those alternative proteins to the diet, and so we do continue to see plant-based protein growing, but we think it's all part of the solution of how we feed a growing and hungry world."
The world is on track to have 9.5 billion to 10 billion people to feed over the next 30 years and feeding everyone sustainably is going to be a big challenge, he said.
Sustainability
Stone doesn't mince words when it comes to sustainability.
"I think sustainability and climate change are the issue of our time," he said.
Consumers are asking for solutions that are more sustainable, but most of the time the demand isn't being seen in the marketplace. Nevertheless, Cargill is positioning itself to be part of the solution.
"At Cargill, we believe that ag is part of the how. Ag is part of the solution and there's a tremendous amount of potential for what we can do in ag to do our part to help mitigate and fight climate change," Stone said.
Cargill is working with 750 farms in 12 programs with about 350,000 acres to improve farming practices around sustainability. There are opportunities for farmers to participate in a green future.
Subscribe to receive top agriculture news
Be informed daily with these free e-newsletters
You May Also Like
---