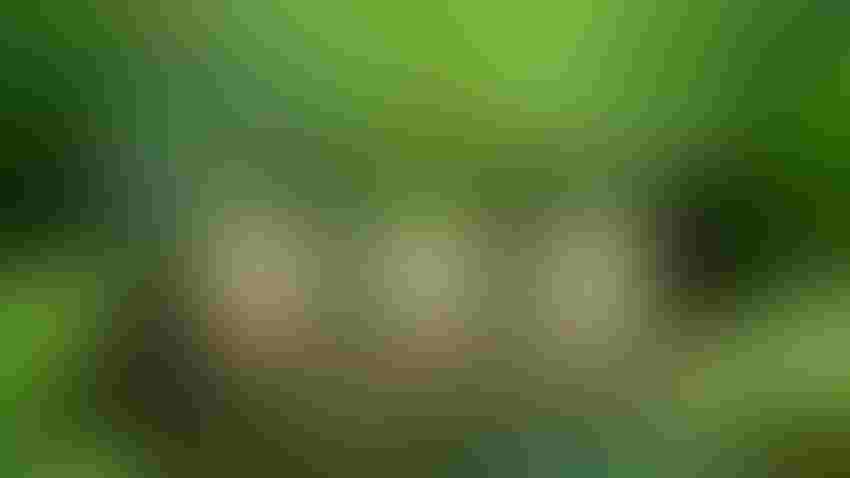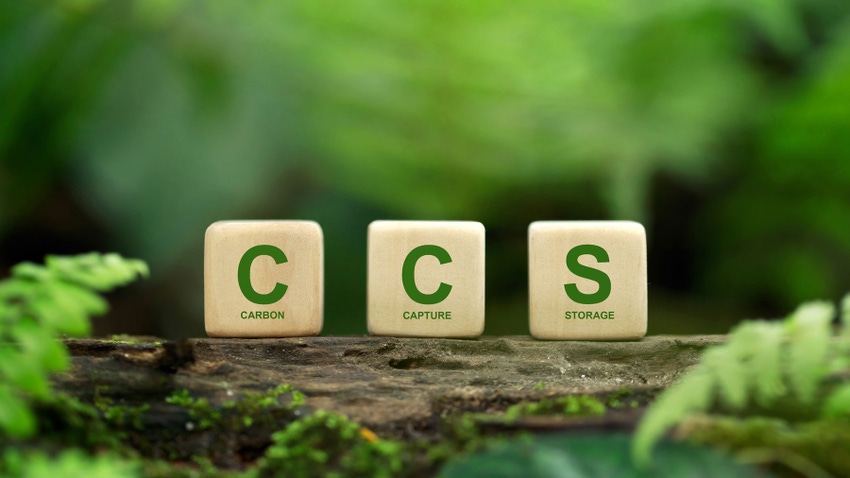 Carbon sequestration or carbon removal could remove 5 to 10 billion or as much as 20 billion tons of CO2 equivalents per year.
pcess609 / iStock / Getty Images Plus
At a Glance
Carbon in atmosphere: 3.3 trillion tons CO2 equivalents

Emissions pegged at 55 billion tons per year
The metaphor of a faucet and a bathtub illustrates the need for carbon sequestration to battle climate change.
As described by Joe Sagues, professor of Biological and Agricultural Engineering at North Carolina State University, the atmosphere is the bathtub, with carbon emissions acting as the faucet, filling said bathtub with carbon.
Sagues explained that carbon in the atmosphere (the bathtub) is measured at 3.3 trillion tons of carbon dioxide equivalents, which he said is too much, while carbon emissions (the faucet) are pegged at 55 billon tons of CO2 equivalents per year. He stressed that the metaphorical bathtub is filling up too fast.
Sagues also said that carbon sequestration or carbon removal could remove as much as 20 billion tons of CO2 equivalents per year.
He spoke at the Emerging Research Showcase Feb. 21 at the Plant Sciences Building on the North Carolina State University Centennial Campus in Raleigh. The focus of the showcase was the case for long-term carbon sequestration, and the need for large-scale removal of carbon from the atmosphere.
"We need to stop filling up the bathtub so much. We have a problem, so what can we do? We can stop the flow of water in this metaphor, that's an obvious solution. And that's what we're doing with solar energy, with nuclear energy, with wind energy, etcetera and electric vehicles. Those are all fantastic technologies, and they need to move as quickly as possible, but a lot of experts now believe that's not going to be enough," Sagues said at the showcase.
"There are still going to be some types of fossil carbon emissions from heavy industry, from certain parts of agriculture, which will continue emitting, and it's going to be hard to decarbonize those sources of emissions at the rate that we need to decarbonize to hit our climate targets," he said
"Also, we have methane and nitrous oxide, two really nasty greenhouse gases that are hard to tackle. And so, we can open the plug. We can start draining our bathtub. And that is what carbon removal or carbon sequestration is really all about," he said.
Small factor
"The experts believe that the rate we need to start draining our bathtub is about five to 10 maybe 20 billion tons of CO2 per year, which is a small factor of our total emissions. Carbon removal is not a silver bullet, it's not the total solution — it's just a small piece of a big pie of climate mitigation solutions."
Sagues said some of the carbon removal pathways under development aim to manage forests in a way to sequester more carbon and agricultural practices such as no-till, cover cropping and the use of certain types of inoculants. In addition, bioprocessing, used to make bio products such as biochar and bioplastics, is being studied as a method to remove carbon from the atmosphere.
Sagues also says mineralization helps by crushing certain types of sedimentary rocks, spreading them out and letting them pull C02 from the atmosphere. Another technology involves oceanic carbon removal by using coastal and ocean systems to remove carbon from the atmosphere.
"These pathways are all great. There's a lot of funding going into developing these, lots of startup companies, lots of big corporations putting money into this space. My colleagues and I, and a lot of other folks, feel like there is a gap around the carbon storage mediums. How are we ensuring this carbon stays out of the atmosphere for a long time?" Sagues said.
Sagues defines "a long time" as 100 years minimum, but hopefully longer, more than 1,000 years up to 10,000 years or more. He said carbon storage mediums such as forest management and soil carbon sequestration are ways to meet the goal.
"These technologies are advancing rapidly, but there is some uncertainty about how that carbon is stored, especially in the soil. We can solve this problem, it needs to be done through monitoring, reporting and verification or MRV. There needs to be more engagement around monitoring the carbon in these particular carbon storage mediums," Sagues said.
Monetize removal
A key is to find ways to monetize carbon removal, which is done through carbon offsets for avoiding emissions, reducing emissions or removing carbon dioxide from the atmosphere, explains Dan Sanchez, chief scientist for biomass carbon removal and storage for Carbon Direct, a New York City-based carbon management firm founded in 2019.
Through offsets, carbon is traded through a voluntary market. Sanchez said the fundamental metric is one metric ton of CO2 that is avoided, reduced, or removed from the atmosphere.
"We transacted 240 million credits on the voluntary carbon market in 2022. It's been growing pretty substantially over the past five years. We've had a lot of large corporates entering the voluntary carbon market and trying to scale that up," Sanchez said.
Sanchez noted that most offsets are currently for avoided or reduced emissions, not carbon removal.
"At Carbon Direct we like to say that high-quality carbon removal is about 3% of the total market. That means that 97% doesn't meet our quality criteria. Nature-based projects really do dominate the offsets that are classified as removals. These are things like forest management or soil carbon sequestration. Not all offsets are created equal in terms of quality," he said.
Sanchez said the largest part of the market is forest and land use, primarily avoiding deforestation. The carbon benefits of avoiding deforestation are then quantified and sold on the carbon market. The key to offsets is the concept of additionality or making sure that when someone purchases a carbon offset or carbon credit, it leads to additional carbon being removed from the atmosphere.
Sanchez said durability is vital, making sure carbon is stored for a climatically relevant time. And as Sagues also noted, Sanchez said this means well over 1,000 years to fully mitigate fossil CO2 emissions.
Finally, Alex Woodley, an assistant professor in the Department of Crop and Soil Sciences at N.C. State, said a key is to build soil organic by drawing carbon dioxide from the atmosphere. In agriculture, Woodley said this involves conservation tillage, cover crops, diversified crop rotation and nitrogen management.
Woodley said this is a challenge in North Carolina due to the wide variation in soil organic matter across the state. For example, Woodley said soils on the coast contain a great deal of organic matter, while organic matter in the Coastal Plain is incredibly low, and organic matter in the western mountains is somewhere in the middle.
"That makes it really challenging to even approach guaranteeing any type of state level of carbon emissions. The key is getting the baseline right. We need to look at a sampling strategy even in the infield level," Woodley said.
Woodley said there are benefits for building soil organic matter beyond carbon storage to increase the productivity of soils. He said increasing carbon in the soil can lead to improvements in yields and better yield stability.
Subscribe to receive top agriculture news
Be informed daily with these free e-newsletters
You May Also Like
---