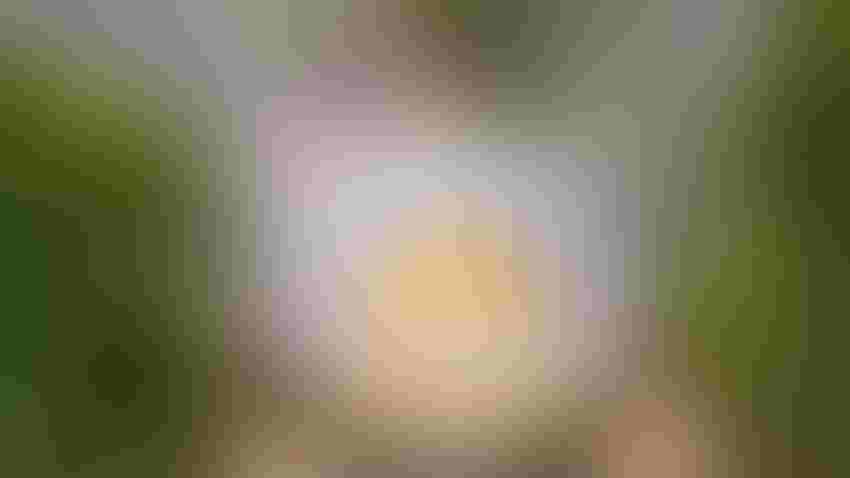 A California state report indicates that 98% of the fruits and vegetables regulators test for pesticide residues have no detectable residues, or fall within approved tolerance standards set by the federal government for human health and safety.
Todd Fitchette
California's annual survey of pesticide residue in fruits and vegetables showed again that much of what is sampled by regulators meets federal safety standards.
State officials collected 3,444 produce samples from approximately 500 different businesses in 2021. These include samples from wholesale and retail outlets, terminal markets, distribution centers, and roadside and farmers markets.
The report encompassing work from 2021 revealed that 97% of what was sampled had no detectable pesticide residue or contained residues within federal limits. A repeated take-home message from the annual reports shows that U.S.-grown produce continues to have significantly fewer illegal pesticide residues than imported produce, according to the California Department of Pesticide Regulation, author of the annual report.
Over 98% of the samples labeled as grown in California had legal or no residues detected on them. Of the 1,049 California samples tested, only 2% of the samples had illegal pesticide residues.
Imported produce accounted for nearly 77% of illegal pesticide residue samples, according to the report. Cactus pads from Mexico continue to be a focus of concern for DPR officials, as 13 of 22 samples taken exceeded U.S. standards for various pesticides, including Chlorpyrifos, Diazinon, Malathion, Methomyl, Monocrotophos, Permethrin, and Dimethoate.
Chlorpyrifos was banned for use on food products in the United States in 2021.
Of the 938 samples taken of all products from Mexico, 68 of them, or 7%, tested outside of approved pesticide residue limits. A long list of products, including green beans, snap beans, basil and mint, litchi nuts, brussels sprouts, guava, green onions, chile peppers, limes and tomatoes imported from Mexico tested outside of legal tolerance limits.
DPR's Human Health Assessment Branch (HHA) reviews the toxicity for each illegal pesticide residue. A human health risk is determined by evaluating the level of residue in the produce if eaten at the maximum rate (mg/kg in a day) based on daily consumption data.
If HHA determines a potential health risk to consumers, DPR notifies and collaborates with the California Department of Public Health and the U.S. Food and Drug Administration to remove it from market. In 2021, HHA found 29 samples of 10 commodities were potential health risks to consumers. In all 29 samples, the potential risks were due to illegal residues of organophosphates or carbamates.
Products from Ecuador (21%), Greece (18%), and China (17%) reported the highest percentages of illegal residues. Products pulled from markets originating from these countries included ginger root, Asian pears, dragon fruit, yautia, and kiwi.
Priorities
According to DPR, one of several key focus points during the state's annual testing efforts includes purposefully seeking produce from countries with a history of detected illegal pesticide residues. Other sampling protocols and high-risk products includes testing products:
Commonly eaten by infants and children

Treated with pesticides listed under Proposition 65 as carcinogens or containing reproductive toxins; and,

Reflective of consumption patterns among different ethnic and socioeconomic groups.
According to the DPR report, products testing positive for illegal residue levels are immediately removes the illegal produce from the channels of trade. If the owner of the commodity has additional produce from the same source, DPR quarantines those lots until subsequent laboratory testing determines they are free from illegal residues.
A traceback investigation is done to determine the grower or importer of the product. Vendors can elect to destroy the product or recondition it to remove the residues or reduce them to within legal limits, according to DPR. Products cannot be packed, shipped, or sold until the investigation is complete.
In 2021, DPR issued 120 quarantine notices for more than 70,000 pounds of produce carrying illegal pesticide residues. The agency referred 22 cases of illegal California-grown samples to local county agricultural commissioners for investigation. The county offices issued statutory fines against growers in instances where produce sources were able to be identified.
In one case, the Ventura County Agricultural Commissioner's office investigated an illegal residue of dicloran on a sample of kale. Investigators determined the pest control operator violated state law, concluding the operator "did not adequately evaluate the equipment to be used, meteorological conditions, the property to be treated, and surrounding properties to determine the likelihood of harm or damage."
The operator was fined $1,200. In other instances, local investigators are either still investigating, or were unable to determine residue sources.
Organic results
The state also tests organic produce for residues related to approved products. USDA organics regulations allow for certified organic produce to have residues of no more than 5% of the U.S. EPA tolerances for conventionally grown commodities. Those levels are also surveyed by state officials.
DPR officials collected 250 samples from organic produce, representing 60 commodities from eight countries. Of those samples, 76% were domestically grown. Of those, one bell pepper sample had an illegal residue of a conventional product.
Subscribe to receive top agriculture news
Be informed daily with these free e-newsletters
You May Also Like
---