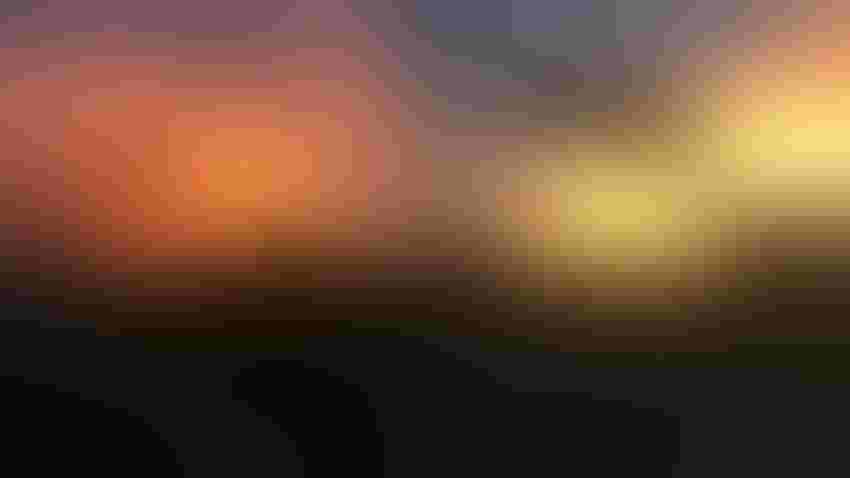 In a remarkable turn of events, Missouri set a new benchmark in the farmland market this fall. A seemingly unremarkable 115 acres in Saline County, Mo., recently sold for an astonishing $34,800 per acre in late September, shattering the previous record held by Iowa at $30,000 per acre. This rapid sale, which concluded in a mere 15 minutes, was the result of a fierce bidding war between two farmers. The victor, Jeff Baxter from Carroll County, Mo., isn't an investor but a neighboring farmer.
In August, an auction of 60 acres of Adams County, Ill., farmland brought $30,000 per acre with little fanfare.
The difference with that sale is that it was considered development ground. High prices on development ground are expected and not really newsworthy. What makes the Missouri sale stand out is that the reason for the demand for that piece of ground is not so obvious.
My farm management colleagues who were closer to the event don't have much insight either. Some say it could have been 1031 exchange money; others think that perhaps ground nearer to the buyer was not as readily available. Only the buyer knows, for sure. From my perspective, it seems like a lot of money for dirt you gotta drive to.
What other reasons would drive someone to pay that much money for farmland? Here are five motivations that farm managers know can impact sales and push prices higher.
1. Livestock operations. Livestock operations have played a pivotal role in influencing record land sales in Iowa. Rob Warmbir, RW Property Services, is president of the Illinois Chapter of the Realtors Land Institute.
"At its heart, livestock brings dual economic advantages: that is, the direct income generated from livestock and the implicit savings gained from reduced fertilizer expenses," Warmbir says. "But even more so, value is driven by the need for ground to spread the manure, coupled with the high cost of transporting it."
So, get a couple of livestock operators bidding against each other, and fireworks can, and have, happened.
2. Tightly held markets. Scarcity drives value. It's not uncommon for farms to be held for multiple generations. There are communities where ground is tightly held by several families. As an appraiser, we have to be cognizant of where these communities are located when looking at comparable sales for an appraisal, and adjust for them accordingly.
In these areas, ground that comes up for sale may only do so once in a buyer's lifetime. That puts a lot of pressure on someone who's looking to buy the farm they've always had their eye on. As the auctioneer says, if you don't buy it today, you may never get another opportunity.
3. Tax-deferred exchanges. Property owners can defer capital gains taxes by reinvesting sale proceeds into a "like-kind" property, known as a 1031 exchange in the U.S. tax code. This mechanism can notably influence farmland prices. The tax-deferral benefits can heighten demand for farmland, especially when there's a limited supply.
Investors, eager to capitalize on these tax benefits and bound by the IRS' strict timelines for such exchanges, may be more inclined to pay premium prices. Sellers, recognizing this urgency, might be less flexible on price negotiations. In essence, the 1031 exchange provision can create a ripple effect, potentially boosting demand and prices in the farmland market.
4. Emotional attachment. Emotions can play a profound role in influencing the perceived value of a farm. For many, a farm is not just a piece of land; it represents memories, heritage and generations of family history. This deep-rooted connection can transcend the farm's objective market value. When individuals or families have celebrated milestones, weathered challenges or built lifelong memories on a farm, its value becomes intertwined with these experiences.
Similarly, buyers with personal or ancestral connections to the land might be willing to pay a premium, driven by the desire to reclaim or preserve a piece of their history. In such scenarios, the emotional weight attached to the farm can significantly sway its perceived value, often pushing it beyond just its agricultural or land-based worth.
5. Ego. Farmers and investors can possess a sense of pride and ego tied to land ownership. This sense of pride can influence how they perceive and value farmland. Land ownership has long carried a certain level of prestige and respect. It's still inherent in our language. We may no longer have "lords and ladies" in the United States of America, but we certainly still have landlords and landladies. Get someone with a big ego involved in a sale, and there's potential for price to go up.
These are a few things that can have an impact on land values. Land professionals who are good at their craft know how to navigate and capitalize on these drivers of value to the benefit of their clients.
Subscribe to receive top agriculture news
Be informed daily with these free e-newsletters
You May Also Like
---